Arsene Wenger hits out against FFP as Arsenal manager's patience runs thin
Having spent years supporting Uefa's Financial Fair Play, Wenger is now calling for the rules to be scrapped such is their limited success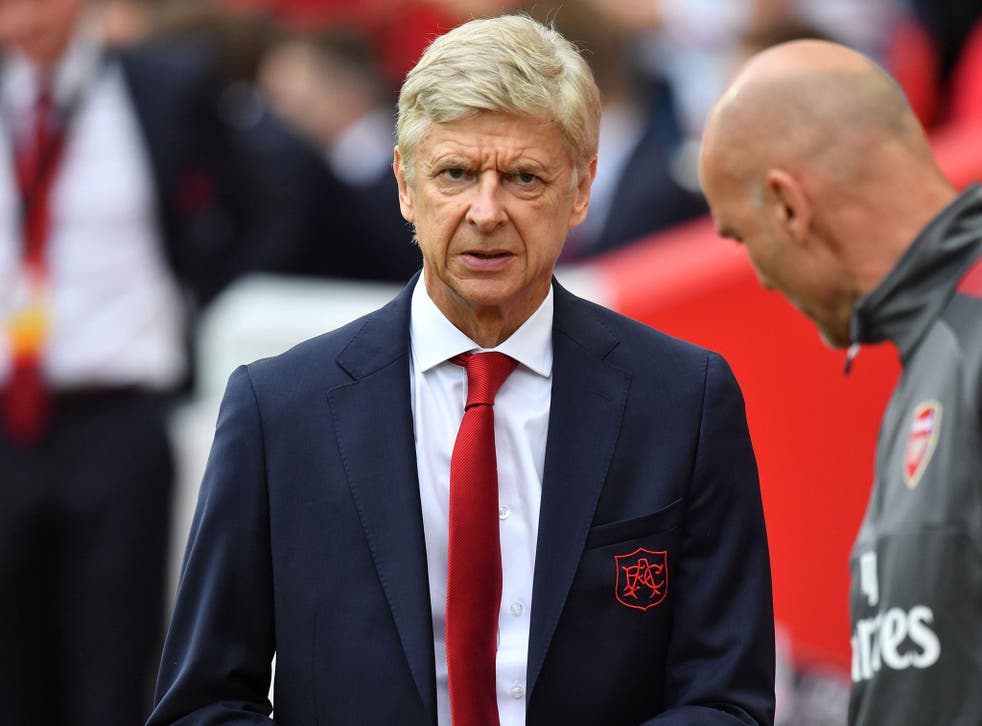 Arsene Wenger is so exasperated by the weakness of Uefa's Financial Fair Play rules that he now wants the whole thing scrapped. After years of arguing against heavy spending and for financial restrictions even Wenger is on the brink of giving up.
That is the effect of a window when Paris Saint-Germain spent £200m on Neymar before agreeing a £165m deal for Kylian Mbappe, which is a loan for this season but with a binding option to buy. The Arsenal boss has spoken at length this summer about the distorting effect of PSG being owned by Qatar on the whole football market. "Once a country owns a club, everything is possible," Wenger famously said of the Neymar deal on 3 August.
Uefa announced this week that they would investigate PSG's summer spending and there have been calls for a similar look at Manchester City. But Wenger, once such a hawk on these matters, has now given up the fight. He has lost his faith in FFP and in any real restrictive framework. And given the foreign investment on offer, he believes the Premier League has to seriously ask itself whether to welcome all foreign money, if it wants to maintain its current status.
Which is not to say that Wenger has been won over to what he always called 'financial doping'. More that he has realised the fight against it is futile, at least in its current form. Which is why English football needs a re-think.
"Financial Fair Play raises new questions," Wenger said at his Thursday morning press conference. "I always did plead for it. Today I am not very convinced that we can maintain it. We have to maintain the control of financial management of the clubs."
The changes of the last 10 years, and the unbalancing effect they have had on the game, has undermined Wenger's confidence that financial restriction can work: "Football is maybe only at the start of a huge financial investment. It has become the most powerful sport in the world. That means do we have to open the door completely to investments?
"That is a question that we have to raise, because at the moment it looks like we have created rules that cannot be respected. Nothing worse than when you create rules that are not respected."
The evidence of this summer suggests that some clubs do not respect FFP. Wenger is also frustrated by what he perceives to be 'bridge clubs', where clubs circumvent rules by buying teams abroad and directing their signings through there.
"There are too many legal ways to get around Financial Fair Play," Wenger said, explaining why he wants to get rid of it. "At least the question has to be raised. At the moment it looks like you can buy clubs in China, get the players there, buy them for other clubs then get them after here. You can get around [FFP]. The question has to be raised. I'm convinced that at the moment the rules are strong enough to make that respected? I'm not sure."
At the very least Wenger wants to see a serious new discussion of whether spending can be restricted in the face of massive new investment, which is only set to increase. "Maybe we are at the crossroads," Wenger said. "We have to think, do we open it completely freedom to investment for people like the Chinese or Americans who want to invest here? Why not? If you want to remain the best league in the world, that is certainly the way we have to go."
Join our new commenting forum
Join thought-provoking conversations, follow other Independent readers and see their replies