Arsenal target Max Allegri hopes to have 'another 300 or 400 games' in charge of Serie A champions Juventus
Allegri has been tipped as Arsene Wenger's potential successor, but the Italian appeared to commit his future to the Italian champions ahead of their match against Cagliari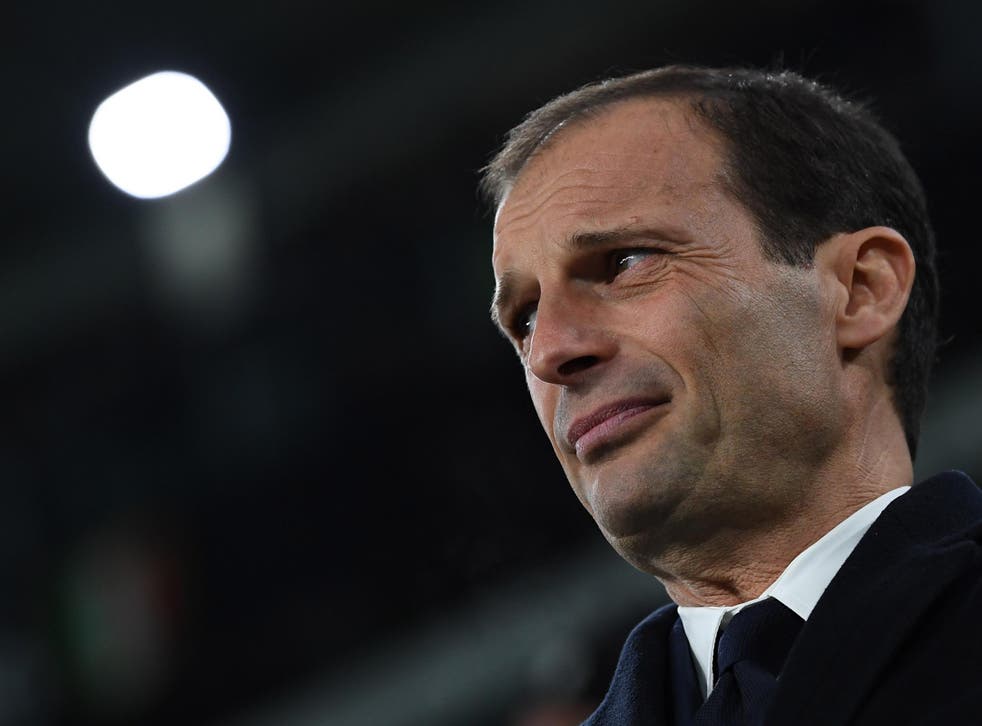 Juventus head coach Max Allegri, who has emerged as one of Arsenal's key targets to replace Arsene Wenger, has claimed that he wants to spend "another 300 or 400" games in charge of the Serie A champions.
The news will come as a significant blow to Arsenal, who are believed to be in the process of drawing up a list of candidates to succeed Wenger, whose contract expires at the end of the season.
Allegri has been linked with the post along with Borussia Dortmund's Thomas Tuchel and Atlético Madrid's Diego Simeone.
But speaking ahead of the Serie A match between Juventus and Cagliari – which will be his 100th game in charge of Juve – Allegri remarked that he sees his long-term future to be in Italy.
"I hope there are another 300 or 400 games as I am happy at Juventus," Allegri told reporters.
"Italian football remains one of the best in the world and recently many young talents have emerged too.
"As for my future, how can I confirm something that doesn't exist or deny something I never said? I have a contract with Juventus, I am happy, as I've always said we have a season to complete and at the right time we'll sit down with the club to discuss our plans."
But the 49-year old perhaps offered Arsenal a glimmer of hope when he added:" I always said that if I were to leave, Juve would be the first to know."
Arsenal candidates to replace Arsene Wenger

Show all 11
Wenger's position has come under increasing scrutiny following Arsenal's recent 3-1 defeat to Chelsea, a result which left them trailing first-place Chelsea by 12 points heading into this weekend's home match against Hull.
Speculation about Wenger's future increased when former player Ian Wright revealed on BBC Radio 5Live that the Frenchman had confided in him that his time at the club was "coming to an end".
"He actually mentioned when he was talking last night that he's coming to the end," Wright said. "And I've never heard him say that before."
However, high-level sources later disclosed to The Independent that Wenger has still not made up his mind on whether he will stay at Arsenal next season, with virtually everyone who works with Wenger on an everyday basis still waiting to learn his plans.
And in the hours ahead of Arsenal's match against Hull Wright rowed back on his earlier comments, instead claiming that he was simply given "the impression" that Wenger would be leaving.
Join our new commenting forum
Join thought-provoking conversations, follow other Independent readers and see their replies