Arsenal news: Alexis Sanchez casts further concern over Gunners future as he opens up about 'stressful' London life
Sanchez has complained that life as a professional footballer within the UK capital can be 'stressful' and 'energy-consuming'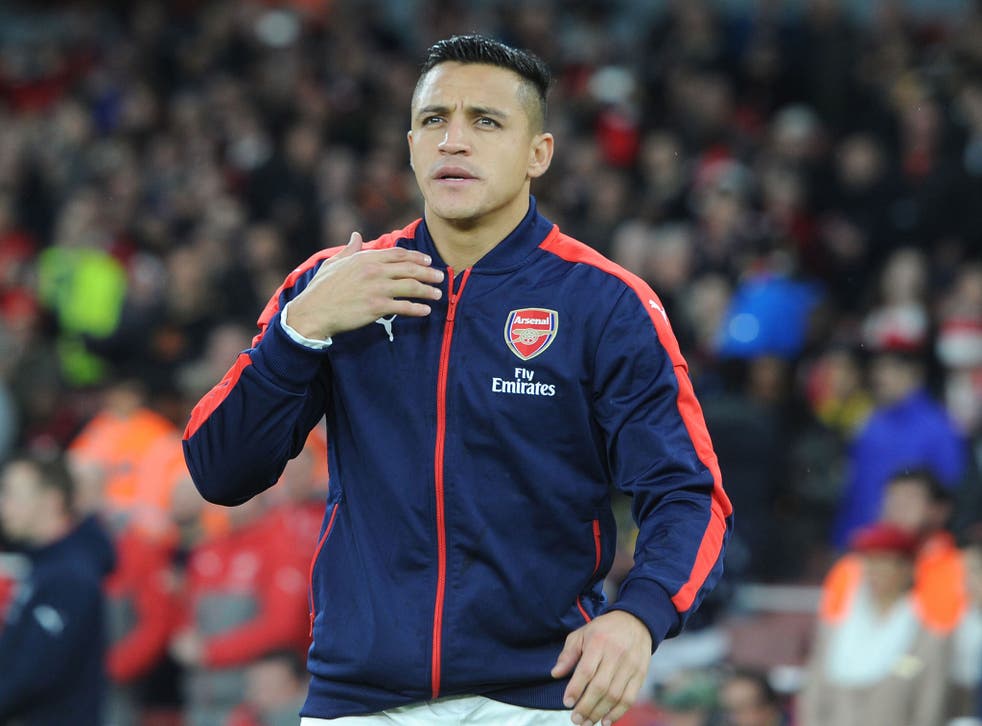 Arsenal star Alexis Sanchez has cast further doubt over his future at the club after claiming that life in London can be an overwhelming experience.
Speaking to the Arsenal magazine, Sanchez complained that life as a professional footballer within the UK capital can be "stressful" and "energy-consuming".
The Chilean has just 18 months left on his current contract at the Emirates with the club desperate to secure the player's future.
Sanchez's wage demands of more than £200,000 a week have proved problematic and his latest comments will likely unsettle Arsenal's anxious fans.
"I like to go to London to eat something or have a drink with my friends," he told Arsenal magazine.
"However, I am a very home-loving person and I spend a lot of time at home.
"I do explore the city if I have the time for it but normally I would rather stay relaxed at home. London can be a stressful place because it's crowded and it's a big city.
"Our routines as footballers can be energy-consuming too. You play one game after another, meet new people every day and travel a lot.
"That is why I try to disconnect and relax as soon as I get some time off."
Sanchez has proved vital to Arsenal's season, scoring 14 goals in 23 appearances across the domestic and European stage.
Already the Chilean has garnered interest from abroad as contract talks with the player continue to stall. Reports suggest Sanchez has been offered a £400,000-a-week deal to move to the Chinese Super League but given the low quality on offer, it's unlikely the 28-year-old would make the switch.
Speaking earlier in the month, manager Arsene Wenger failed to offer any assurances that both Sanchez and Mesut Ozil would not be leaving the club in the near future.
"I can't give any assurances. Eighteen months is a long time in football," Wenger confessed.
"Arsenal is a big club. It is not one or two players who will make the difference to the club.
"What is important is always to take care of the values of the club and not to depend too much on one or two players.
"The history of Arsenal is bigger than that."
Register for free to continue reading
Registration is a free and easy way to support our truly independent journalism
By registering, you will also enjoy limited access to Premium articles, exclusive newsletters, commenting, and virtual events with our leading journalists
Already have an account? sign in
Register for free to continue reading
Registration is a free and easy way to support our truly independent journalism
By registering, you will also enjoy limited access to Premium articles, exclusive newsletters, commenting, and virtual events with our leading journalists
Already have an account? sign in
Join our new commenting forum
Join thought-provoking conversations, follow other Independent readers and see their replies