Arsenal: Arsène Wenger encourages Mesut Özil to sign new contract at the Emirates
The Germany international is yet to put pen to paper on improved terms, with his current deal set to run out in 2018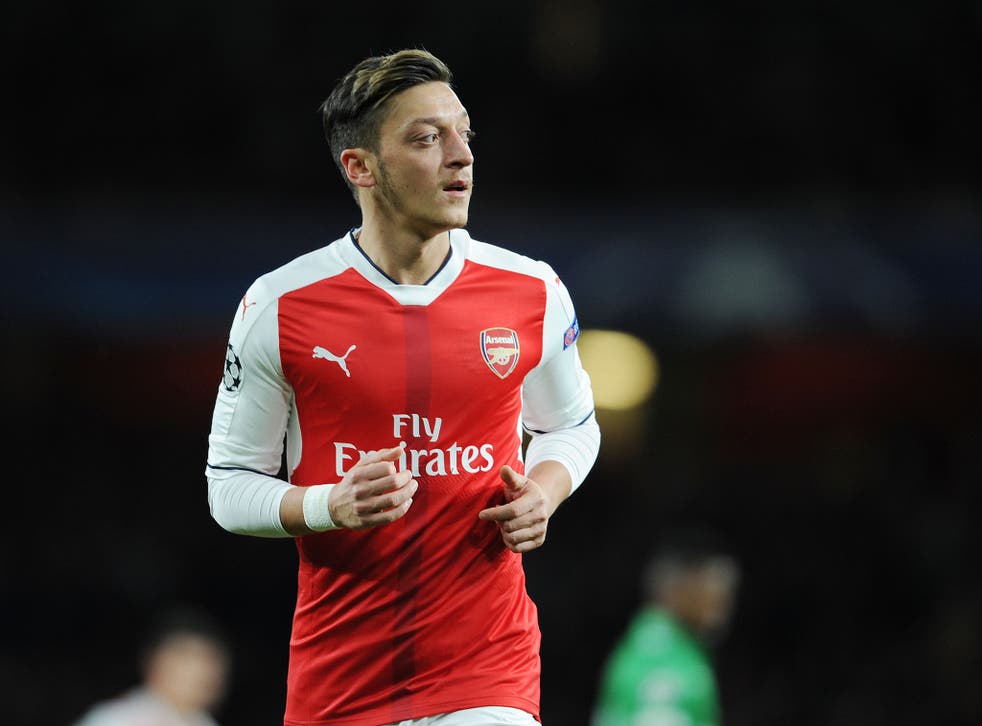 Arsène Wenger has called on Mesut Özil to sign a new contract with Arsenal and bring an end to the uncertainty over his future at the Emirates.
The Germany international, who scored a hat-trick in Wednesday's 6-0 Champions League win over Ludogorets, is currently tied down to the north London club until 2018, as is Alexis Sanchez.
Both Özil and Sanchez are yet to renew their commitment to Arsenal despite lengthy negotiations.
Wenger, speaking ahead of Saturday's Premier League visit from Middlesbrough, reiterated his belief that Özil is at the right club.
"We are always in touch and that's our desire," said Wenger. "Mesut Özil is 28 years old. He is in the prime of his career. We want him to contribute to the success of the club in the future.
"They want to be happy. They are happy at the club and I want them to commit to the club because I believe they are in the right place."
Wenger also hailed Özil's new-found confidence in front of goal, which has seen the 28-year-old playmaker notch six times already this season.
"He experienced his game as a provider, but I think he is slowly getting the taste to think, 'maybe I can finish as well'," he said.
"We want him to add that to his game because there is no reason why he should not finish and score. Hopefully the fact that he scored on Wednesday night can help that desire."
Wenger went on to provide an update on the fitness of Danny Welbeck, who has not played since sustaining a knee injury in May.
"He's ahead of schedule and he'll be back in January," the Frenchman said. "It will take 2 months competition for him to get back to his best."
Register for free to continue reading
Registration is a free and easy way to support our truly independent journalism
By registering, you will also enjoy limited access to Premium articles, exclusive newsletters, commenting, and virtual events with our leading journalists
Already have an account? sign in
Register for free to continue reading
Registration is a free and easy way to support our truly independent journalism
By registering, you will also enjoy limited access to Premium articles, exclusive newsletters, commenting, and virtual events with our leading journalists
Already have an account? sign in
Join our new commenting forum
Join thought-provoking conversations, follow other Independent readers and see their replies