Arsene Wenger picks the three Arsenal games he wishes he'd had VAR for
The Frenchman supports the use of VAR technology in football
Tuesday 20 June 2017 16:02 Comments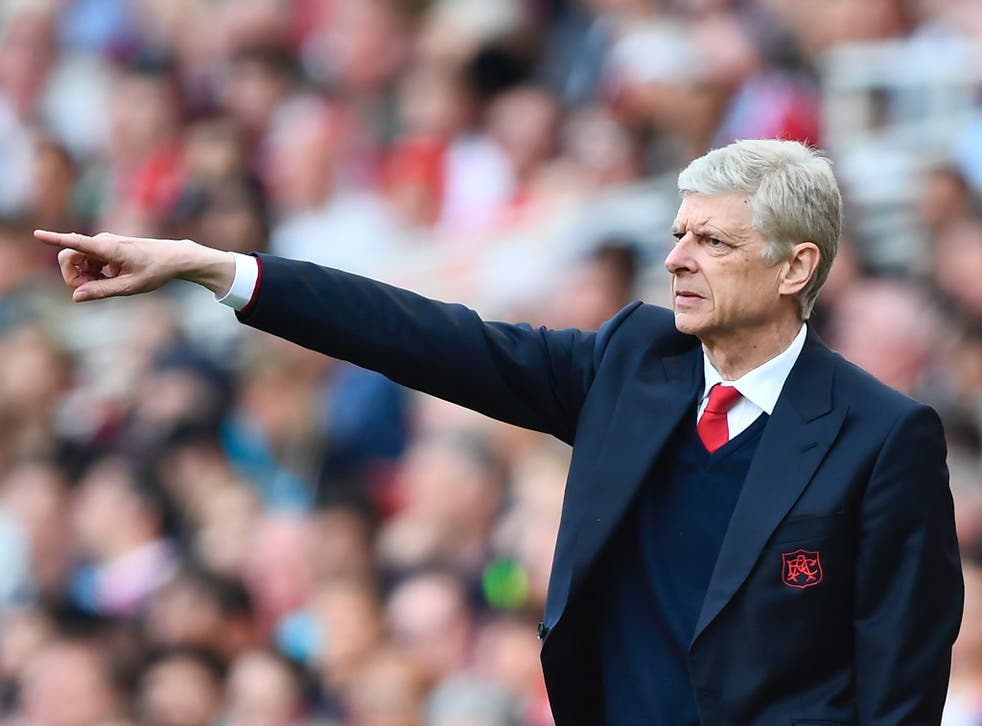 Arsene Wenger has singled out three matches from his time at Arsenal when he wished that Video Assistant Referee technology would have been available.
The Frenchman has spoken before of his support for VAR, which has been introduced at this summer's Confederations Cup, arguing that it will make football a "healthier" sport.
And now, speaking to Arsenal player, Wenger named three games from his managerial career in north London in which he believes VAR would have changed the outcome for his side.
He notably singled out Arsenal's 2006 Champions League final against Barcelona, in which Samuel Eto'o equalised in controversial circumstances.
Wenger feels the forward was in an offside position and suggested that the use of VAR could have seen his men lift the Champions League trophy that night.
Juliano Belletti scored the winning goal just four minutes later to consign Arsenal to defeat at the Stade de France.
"I would choose Barcelona's equaliser in the 2006 Champions League final because it was offside, and we were 1-0 up with 30 minutes to go," Wenger said. "That's the trophy I miss here, you know, so that is for me the most important one."
He added: "The second one I would choose is the second yellow card for Robin van Persie at Barcelona in 2011, because this was the moment we were qualified against a very strong team, and it was a very difficult decision to accept - it basically killed our chances.
"After that maybe I go to a more recent decision - against Bayern Munich when Laurent Koscielny was sent off for a penalty when Lewandowski was offside. That just comes to my mind now but maybe I forget many, many, many, many more."
Register for free to continue reading
Registration is a free and easy way to support our truly independent journalism
By registering, you will also enjoy limited access to Premium articles, exclusive newsletters, commenting, and virtual events with our leading journalists
Already have an account? sign in
Join our new commenting forum
Join thought-provoking conversations, follow other Independent readers and see their replies