Arsenal play four games in 13 days while Bayern Munich rest, isn't it time we introduced a winter break?
The Premier League is strapping itself in for the busiest time of the year, but the rest of Europe is showing it the way forward by heading off on holiday
Jack de Menezes
Thursday 22 December 2016 16:01 Comments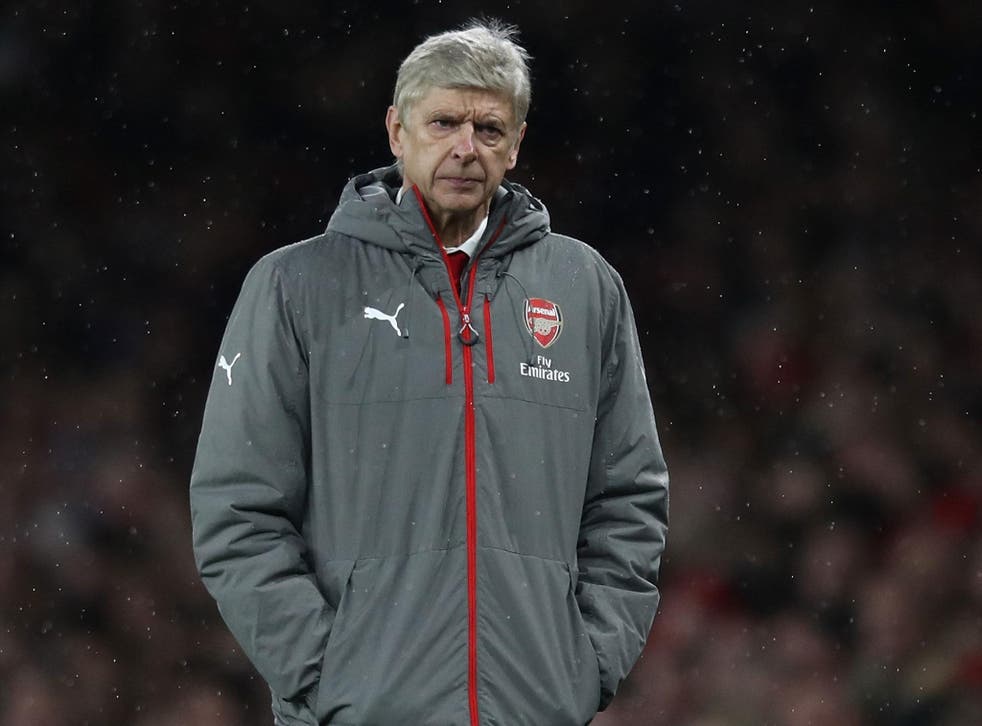 As Christmas comes around once again, the debate over introducing a winter break rears its ugly head in the annual conversation about why England are missing a trick that the rest of Europe has already cracked. The fact that those in the Premier League spend December and January wading through muddy, drenched and at times snow-covered pitches while their continental counterparts have their feet up at home has been used to blame many things on; why England are rubbish at major tournaments, why Spain dominates England in the Champions League and even why the best players don't want to come to the Premier League.
But the numbers don't lie. German champions Bayern Munich have just embarked on a 23-day break, before they resume the season on 20 January with a trip to Freiburg. Arsenal, their Champions League last-16 opponents, will play four matches in 13 days over the festive period, an average of one game every 78 hours.
That takes its toll, and the notion that Bayern will suffer because they need to cram in the rest of their matches later in the season doesn't stick either. Arsenal have a minimum of 25 matches left this season, more if they progress in either the FA Cup or Europe. Bayern only have 21 matches scheduled so far, with a possible additional four matches in the German Cup plus their Champions League exerts on top of that.
The fewer matches for Bayern comes from having two fewer teams in the Bundesliga than the Premier League's 20-team format, which offers the chance to enjoy a winter break when the pitches up and down the country are at their energy-sapping worst.
It's a model, for Bayern at least, that has provided success. Four times in the last six years, the Bavarians have restarted the year with an unbeaten run of at least seven matches, the most being a run of 16 straight games in 2014 when they eliminated Arsenal in the Champions League last-16.
In contrast, Arsenal suffer. They have the second-best record in Premier League history over the Christmas and New Year period, with only Tottenham ahead of the Gunners in terms of points taken, but their season regularly hits a blip in the February and March slog of fixtures. Last season Arsenal won four out of 15 matches from 20 January until their Champions League elimination by Barcelona on 16 March, and it's far from the first time they've seen their campaign unravel at the turn of the year with similar runs in 2009, 2011, 2013 and 2014.
Arsenal transfer targets

Show all 7
The introduction of the FA Cup has the potential to hurt Arsenal, and their English rivals, too, in the form of the dreaded replay. This is of course an old English tradition that drawn FA Cup matches go to a replay up until the quarter-finals, but in an era when players are tasked with more football than ever before, isn't it time these were scrapped? Germany settles each cup fixture on the day with extra-time and penalties available.
Taking everything into account, it's no wonder why English teams have struggled in Europe for a number of years now. A Premier League representative has not featured in the Champions League final since Chelsea won the trophy in 2012, while there have not been two English semi-finalists since Manchester United and Chelsea joined Arsenal in the 2009 last four, only for Barcelona to triumph again.

Last season, Manchester City were England's sole representative in the semi-finals, but they were knocked out by Real Madrid after a tired and lacklustre performance at the Santiago Bernabeu – a prime example of the winter hard yards sapping that something extra from the legs later in the season.
When you look closer at the squads, it suddenly becomes obvious that the Premier League is shooting itself in the foot by not maximising its chances. None of Arsenal, Chelsea, City, United or Liverpool can claim to have a stronger team than Bayern or Barcelona, so they need to be doing all they can to gain an advantage. A winter break does this, enabling players to rest up and hit the Champions League knockout stages firing on all cylinders.
And then there's the saturation of football at Christmas. This year there will be one day in 10 without Premier League football on television. For the thousands who attend live matches, it's a great time of the year as many a family will venture to games in the festive spirit, but for millions more it means sitting at home glued to the television, just like the rest of the season.
Sometimes less is more, and it's about time we took a break.
Register for free to continue reading
Registration is a free and easy way to support our truly independent journalism
By registering, you will also enjoy limited access to Premium articles, exclusive newsletters, commenting, and virtual events with our leading journalists
Already have an account? sign in
Join our new commenting forum
Join thought-provoking conversations, follow other Independent readers and see their replies