Arsenal manager Arsene Wenger throws his weight behind Emmanuel Macron in French presidential election
Wenger is all but certain to cast his vote for the 'really impressive' Macron on 7 May, but will have to do so by proxy while his team hosts Manchester United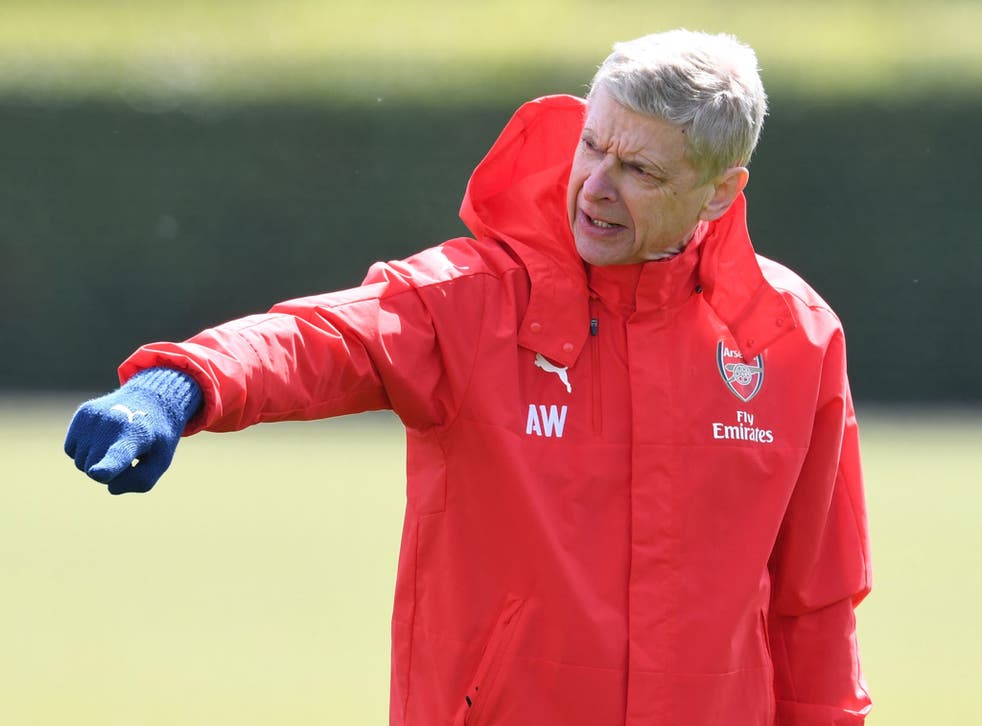 Arsene Wenger has hailed French presidential candidate Emmanuel Macron as "really impressive" after the 39-year-old centrist's emphatic first round election win.
Macron will contest the second round for the French presidency against Marine Le Pen on 7 May, after finishing top in the first round with 24 per cent of the vote. While Wenger would not confirm on the record who he voted for in the first round, nor for whom he will vote in the second, the Arsenal manager will certainly be supporting Macron against Le Pen.
Former finance minister Macron had been a member of the Parti socialiste and part of Francois Hollande's government before resigning last year to set up his own party, En Marche. Wenger noted what an achievement it was for Macron to be closing in on the French presidency despite not having the backing of one of the traditional major parties.
Arsenal vs Manchester City player ratings

Show all 22
"It is really impressive, because at 38 years of age, to move away from a party and to create his own movement and to be successful," Wenger said, "I did not think he would have a chance. Because in history, nobody became French president without having a big party behind him."
Wenger is a liberal who has always opposed the far-right Le Pen, and while he did not confirm that he would vote for Macron, he left little doubt over the matter. "You deduct what you want," he said when asked who he would support. "But it's impressive what he [Macron] did." When asked by The Independent on 14 April who he would support, he said that it would be "quite obvious" once the second round candidates were clear, the implication being that he would support whoever was running against Le Pen.
Now that the candidates are clear, the Arsenal manager was very confident today that Macron would beat Le Pen in the run-off. "It is done," he said. "Macron is in."
French Election: Macron and Le Pen to fight for presidency
The incumbent president Hollande is a football fan and friend of Arsenal defender Laurent Koscielny, having been mayor of Tulle, the town where Koscielny is from. Nicolas Sarkozy, the president before him, is a big Paris Saint Germain fan. But Wenger does not believe Macron likes football. "He does not look to have football vibes in him," Wenger said.
Arsenal were busy beating Manchester City in the FA Cup semi-final on Sunday, meaning that Wenger did not get a chance to vote in person but his wife voted for him by proxy, after Wenger went to the French embassy in Kensington to arrange it. The second round is on the same day as Arsenal host Manchester United in the Premier League, meaning that Wenger's wife will have to vote on his behalf again.
Join our new commenting forum
Join thought-provoking conversations, follow other Independent readers and see their replies