Arsenal transfer news: AC Milan 'poised to make summer move' for Jack Wilshere
The Italians had been linked to the player prior to his move to Bournemouth over the summer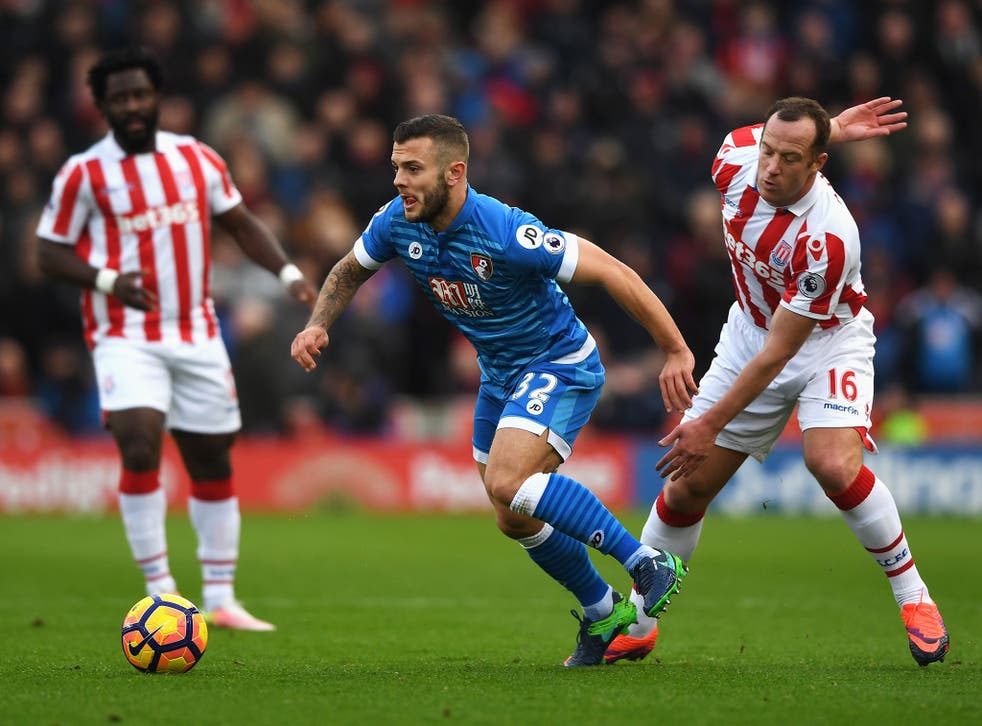 AC Milan are reportedly set to revive their interest in Jack Wilshere at the end of the 2016/17 season.
Before moving to Bournemouth during the summer, the player had been linked with a surprise move to the Italian giants after announcing he would be leaving Arsenal on loan.
The 24-year-old eventually opted to sign for Eddie Howe's Cherries, snubbing offers from Milan, West Ham and Roma.
But according to the Daily Star, AC Milan are still interested in signing the England international and are ready to make a move in the summer, by which point the player will have just one year left on his Gunners contract.
Since moving to the South Coast Wilshere has moved from strength to strength.
Eddie Howe has carefully managed his fitness as he sought to put his awful injury record behind him. Under the coach's watch, Wilshere has now established himself as a key player at the club.
"We worked very hard with him when he first came, in training not to overload him with work and on game-time to ease him into 90 minutes," Howe admitted.
"We didn't want to demand too much of him too early. Hopefully we've got that balance right and we're at a stage now where he can tolerate that load.
"I think the proof is in the pudding in terms of what you see out there. With or without the ball his work ethic is great. He was running for 90 or 95 minutes today [in Bournemouth's victory against Stoke]. He was running and pressing and trying to stop balls coming into our box."
Wilshere has also enjoyed a recall to the England squad for the national side's fixtures against Scotland and Spain, but did not make it onto the pitch for either game.
Join our new commenting forum
Join thought-provoking conversations, follow other Independent readers and see their replies