Arsenal's new-found resilience is down to a former All Blacks psychologist
Dr Ceri Evans has been brought in to deal with player psychology after manager Arsene Wenger pinpointed the side's lack of mental strength as a weakness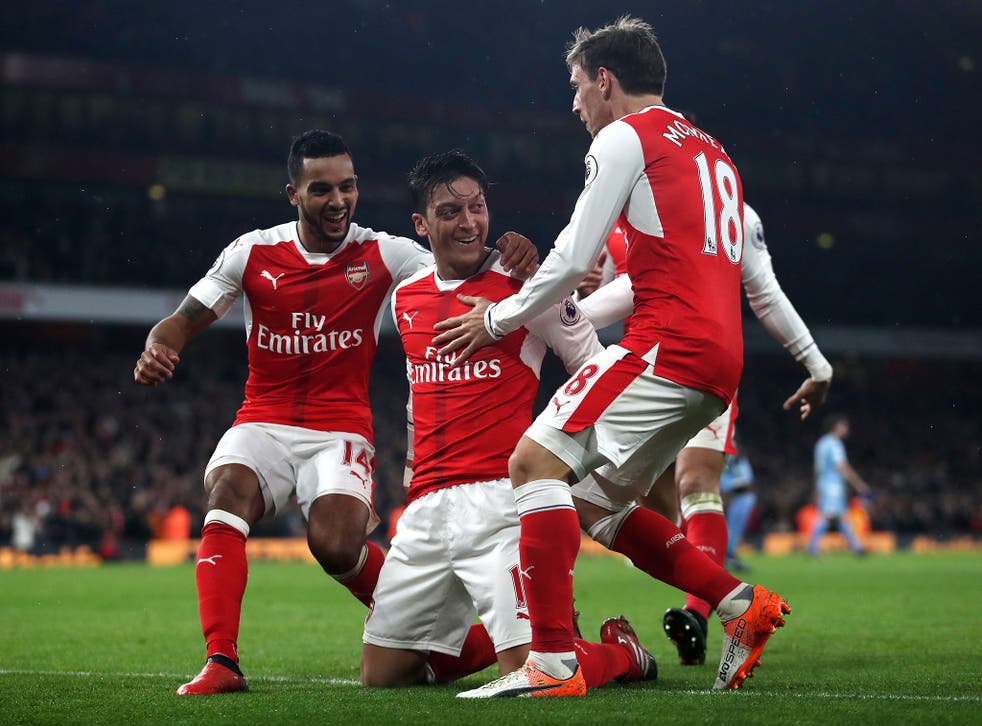 Arsenal are working with the psychologist credited with transforming New Zealand into Rugby World Cup winners as the club seeks to improve the players' mental strength.
Dr Ceri Evans has been brought in an attempt to address the side's lack of mental strength - something manager Arsene Wenger has pinpointed as a weakness in the past.
The side have developed a reputation throughout the past decade for falling short at the final hurdle, a shortcoming that has haunted them both in the Premier League and in Europe.
An Arsenal spokesman confirmed to the Sunday Telegraph that the club were using Evans to address this defect.
"We are always looking for new ways to progress and continue competing at the top of the game," he said.
"This involves every aspect of the way we work with our players and this is part of that continuous improvement. We will not discuss any detail of this work."
Prior to his career as forensic psychiatrist, Evans played as footballer himself. The New Zealander captained his country's national side at one stage and made a total of 85 appearances during the 1980s and early '90s.
Evans also spent five seasons playing for Oxford United and was a Rhodes Scholar at Oxford University where he studied experimental psychology.
Last year the 53-year-old was used by the Mercedes Formula One team to help coach drivers Lewis Hamilton and Nico Rosberg.
He's known to practice an 'anti-choke mechanism' which seeks to offer his clients a way of dealing with intense pressure and high stakes.
"The mind often limits us," Evans said in a recent interview. "And actually our body can do more, and gets played out in different ways, even just in straight endurance. We think we've reached our threshold but the mind gives up first."
The decision to bring in a professional psychologist certainly doesn't appear to have hindered the Gunners.
Having traditionally suffered from a drop in form during November, Arsenal managed to remain unbeaten in the league through the entirety of the month and picked up an above-average amount of points per Premier League game (1.7).
Wenger himself has alluded to his side's improving mental resilience.
Speaking after last month's draw against Manchester United, in which Olivier Giroud snatched a late equaliser for the visitors, the French boss said: "We had a good mental response to come back with a point… last year we would have lost this game."
Join our new commenting forum
Join thought-provoking conversations, follow other Independent readers and see their replies