Arsenal transfer news: Alexis Sanchez & Mesut Ozil's agents 'work together to ensure best deal'
The latest transfer rumours from the Emirates Stadium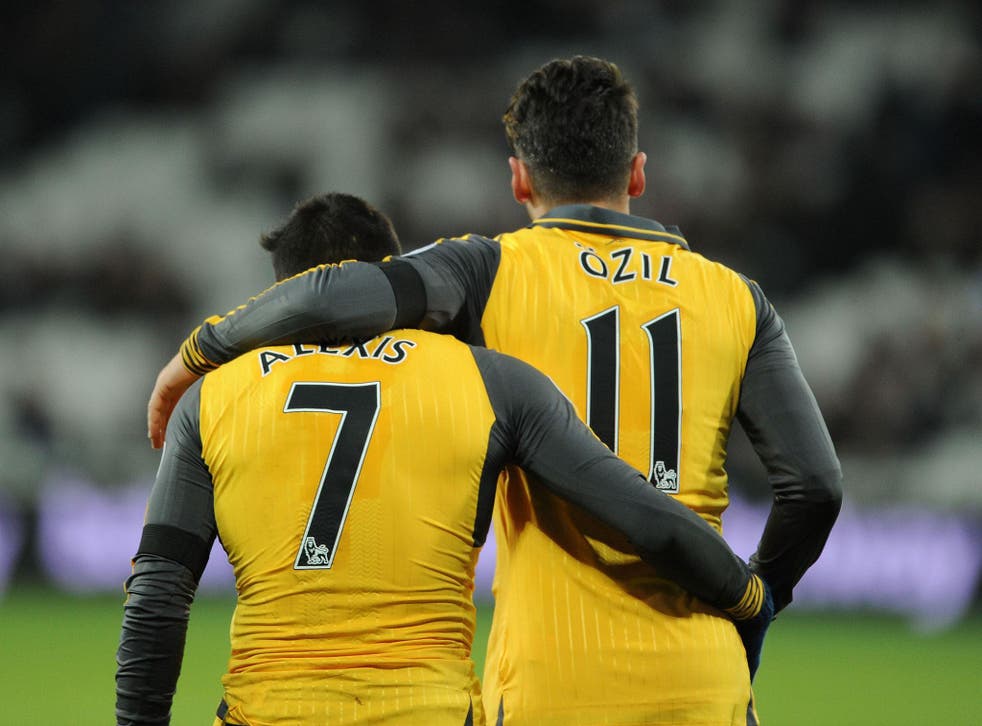 The agents of Mesut Ozil and Alexis Sanchez have reportedly joined forces as they seek to improve their respective client's wages during the ongoing contract negotiations.
Sanchez currently earns £130,000 a week while Ozil receives £140,000, but their representatives are hoping to seek parity with the league's top earners, according to the Daily Mail.
Both players have been instrumental in keeping Arsenal in this year's title race, and Arsene Wenger is under increasing pressure to extend their contracts, which currently expire at the end of next season.
Ozil and Sanchez's agents are coordinating their efforts to ensure that their clients can expect similar pay rises, and with Chelsea reportedly eyeing Sanchez, Wenger is now facing the prospect of smashing the club's current wage structure to ensure that he keeps his star players out of the hands of his rivals.
Payet's relegation clause arouses rivals' interest
The Times recently disclosed a relegation clause in Dimitri Payet's contract that would allow the Frenchman to leave for just £15 million if West Ham are relegated this season, and one potential destination could be the Gunners.
Wenger has made no secret of his admiration for Payet, who reminded the Arsenal manager of his ability only recently during a meeting between their respective clubs at the London Stadium. The midfielder assisted West Ham's consolation goal with an exquisite free-kick which struck the bar, allowing Andy Carroll to score the rebound.
The Hammers will be hoping to remove the relevant clause during contract renegotiations, but with Payet already the club's highest paid player on £125,000 a week, manager Slaven Bilic could be forced to pay well over the odds to keep him. Wenger will no doubt be watching events in Stratford with interest.
Draxler to Arsenal (at last)?
Arsene Wenger could also be keeping a close eye on this weekend's Bundesliga action, as reports from Wolsburg suggest that manager Valerien Ismael has dropped Julian Draxler for their tie against Bayern Munich on Saturday afternoon.

The mercurial winger has been linked with Arsenal in almost every transfer window since he broke into the Schalke first team as a teenager in 2010, and a January transfer could make sense for both clubs.
Wolfsburg fans, upset at Draxler's apparent disloyalty to the club, have started booing him during games, and his exclusion from Saturday's starting lineup suggest his manager is already preparing for life without him.The stage could finally be set for his switch to North London.
Join our new commenting forum
Join thought-provoking conversations, follow other Independent readers and see their replies