Arsene Wenger admits Arsenal's Alexandre Lacazette short of confidence after Pierre-Emerick Aubameyang arrival
Lacazette started on the bench against Spurs and missed two good late chances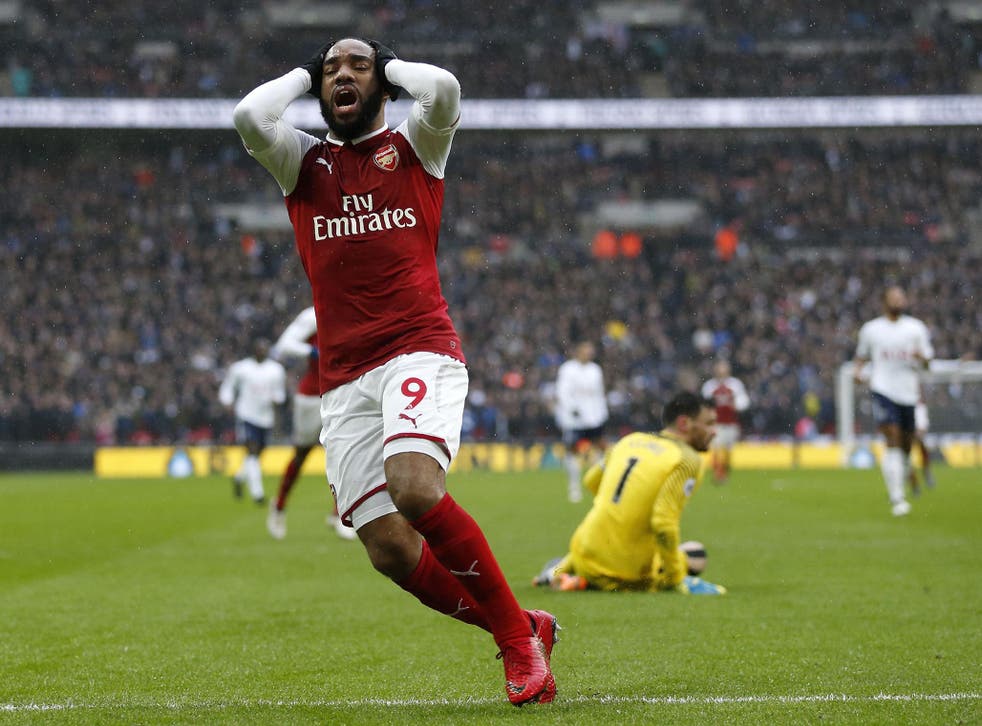 Arsene Wenger has admitted that Alexandre Lacazette's confidence may have been affected by the signing of Pierre-Emerick Aubameyang - but backed him to get through it.
The summer signing from Lyon has been relegated to the bench in the two games since Aubameyang signed, and a substitute appearance against Tottenham Hotspur saw him miss two good late chances that could have prevented a 1-0 defeat.
Wenger admitted the situation might have got to him. Lacazette put the ball wide in the last meaningful action of the game, when he probably should have scored.
Premier League gameweek 27 in pictures

Show all 55
"For him, one against one with the keeper, he is a good goalscorer," Wenger said. "He has gone through difficult periods before. He works hard in training, works on his finishing. I don't know what happened, did he not touch the ball well? It can happen, it is a fraction of a second. Maybe the confidence is not at its highest because he has seen a competitor coming in for him."
Wenger did point out that Lacazette's other work was productive, as he asked people to give him a chance.
"He created two chances today. That is a quality as well. He will score goals. He is a goalscorer, he scored goals in his whole career. He will score again."
Join our new commenting forum
Join thought-provoking conversations, follow other Independent readers and see their replies