Arsenal revealed to be paying Southampton £10,000 every time Alex Oxlade-Chamberlain plays 20 minutes or more
Clause is part of the agreement that saw the England international move to the Emirates in 2011 and appears to have had a severe impact on his playing time in the last two years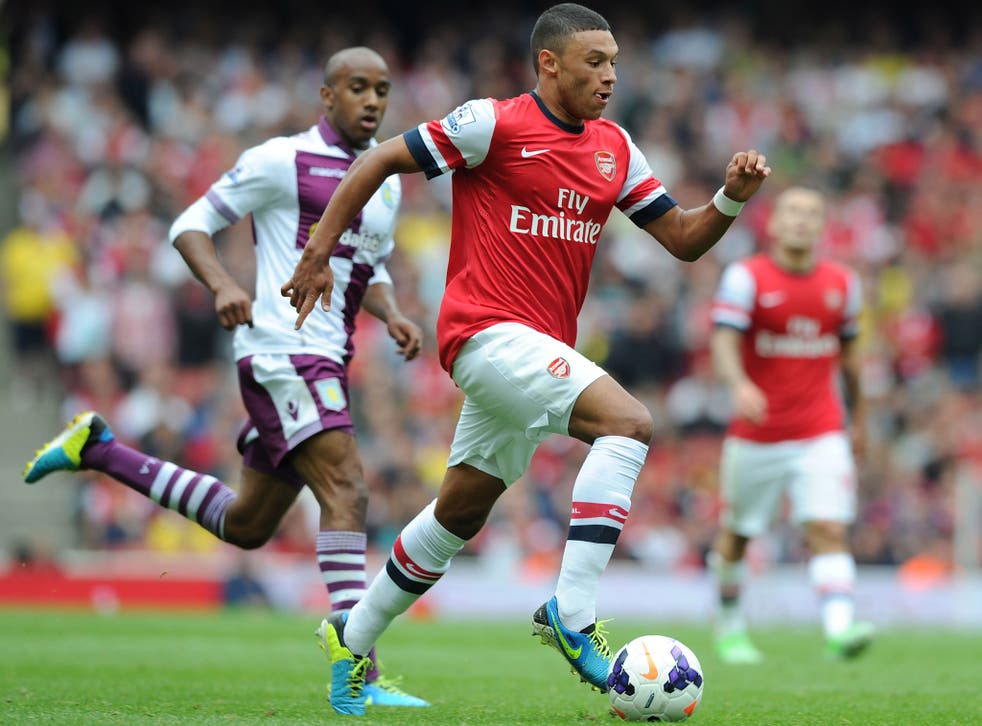 The £10m rejected offer for Yohan Cabaye appeared to sum up Arsenal's summer so far, with a long list of failed signings culminating in the 3-1 loss at home to Aston Villa to kick start their Premier League campaign in the worst possible way.
But Arsene Wenger will have woken up this morning to see that things have just got worse. Details of Alex Oxlade-Chamberlain's contract have been revealed by the Daily Mail, showing that Arsenal must pay his former club Southampton £10,000 each time he plays for 20 minutes or more.
Take a look at his appearances last season – he featured predominantly from the bench despite supporters calls for him to feature in the starting line-up – and a trend is seen to develop.
Having made 33 appearances for the Gunners last season, Oxlade-Chamberlain was on the pitch for 20 minutes or less 13 times, with the majority seeing him introduced around the 71st minute. It appears that the clause was certainly in Wenger's mind during games and having an impact on when to play the midfielder – giving him less than 20 minutes in a 90 minute game is hardly allowing the 20-year-old to have a major impact.
But Wenger, ever keen to remain financially aware of everything that happens at his club, had not accounted for stoppage time, something which Saints had picked up on. When they demanded that Arsenal pay for these appearances, the Gunners had no option but to cough up, meaning that the north Londoners will have paid over £200,000 in additional payments to the south coast side for last season alone.
Oxlade-Chamberlain already cost the club a rather hefty £12m when he was just 17 years of age – more than the £9.1m the two clubs agreed on for his team-mate Theo Walcott – and when you add-on the season before last, another £180,000 will have been paid to Saints for his time in the red and white of Arsenal.
Fans have already seen their frustration at the lack of transfer activity turn into desperation that something must be done, with the Arsenal Supporters' Trust calling for talks over a contract extension for Wenger to be delayed and the more pressing matters of new arrivals taken care of first.
One fan was seen at the Emirates on Saturday holding a sign close to Wenger reading "Spend, Spend, Spend" while the team were booed off the pitch at the full-time whistle, not to mention the chants of "Spend some f****** money" that will have been received with a barrel of laughs at nearby White Hart Lane.
The actual clause doesn't seem to be the issue here. £400,000 alarmingly isn't a large sum of money in footballing terms – even for a side that are yet to spend a penny in the transfer market – but the worrying bit for Arsenal fans is that this clause, which was worked into the agreement by chief executive Ivan Gazidis and his team of officials that negotiated a deal, is having a rather large impact on one of the club's most talented players.
Join our new commenting forum
Join thought-provoking conversations, follow other Independent readers and see their replies