Arsenal transfer news: Arsene Wenger starts contract talks and admits Wayne Rooney, Gonzalo Higuain and Luis Suarez are 'realistic' signings
Frenchman 'committed to staying' beyond next summer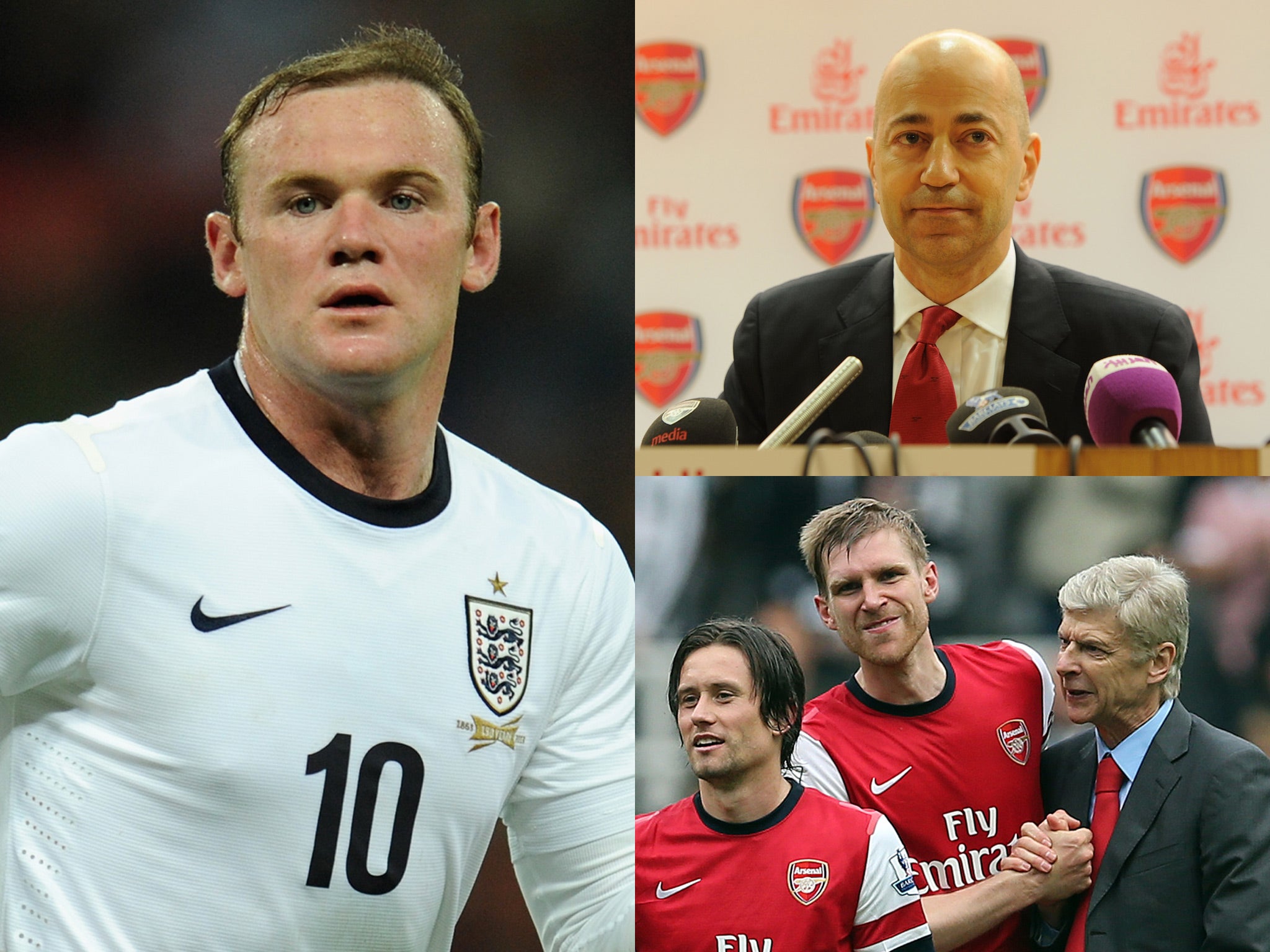 Arsenal look set to secure the long-term future of their manager, Arsene Wenger, after he publicly revealed his commitment.
Wenger, who has been with the north London club for 17 years, had a contract ready to expire next season but is currently negotiating with the Gunners' chief executive Ivan Gazidis.
The long-standing manager was linked earlier this year to French side Paris Saint-Germain to replace former boss Carlo Ancelotti.
"I am committed to staying longer at this club. I've already had a chat with Ivan. It went very well, not a problem," the Arsenal manager told reporters.
"The link with PSG is there because I'm French and I know the owners. But if that was the case then I would be there already. I'm not at PSG because my heart is with Arsenal."
Wenger, 63, also hinted that the club was more inclined to spend money on improving the squad this summer.
Arsenal's audacious list of players they have been linked to include supposed want-away Manchester United striker Wayne Rooney, controversial forward Luis Suarez and Real Madrid's Gonzalo Higuain.
"They are all realistic targets quality-wise, [but] not all of them are available to join us," the Gunners' boss said in Indonesia, where his side are taking part in a tour.
"We have better financial resources than the years before and it is resources we have created ourselves. That is massively important to us.
"For years we were out of the race for the top-level transfers but we are coming back now because we are in a better financial situation and also because of Financial Fair Play."
"The fans, the players, everybody is reassured by big names always. But what is important is that we don't need numbers, we need quality."
Join our commenting forum
Join thought-provoking conversations, follow other Independent readers and see their replies