Arsenal transfer news: Jack Wilshere prepared to leave Gunners permanently in search of first-team football
The midfielder admits he will have to 'think about things' if he returns to the Emirates and does not start regularly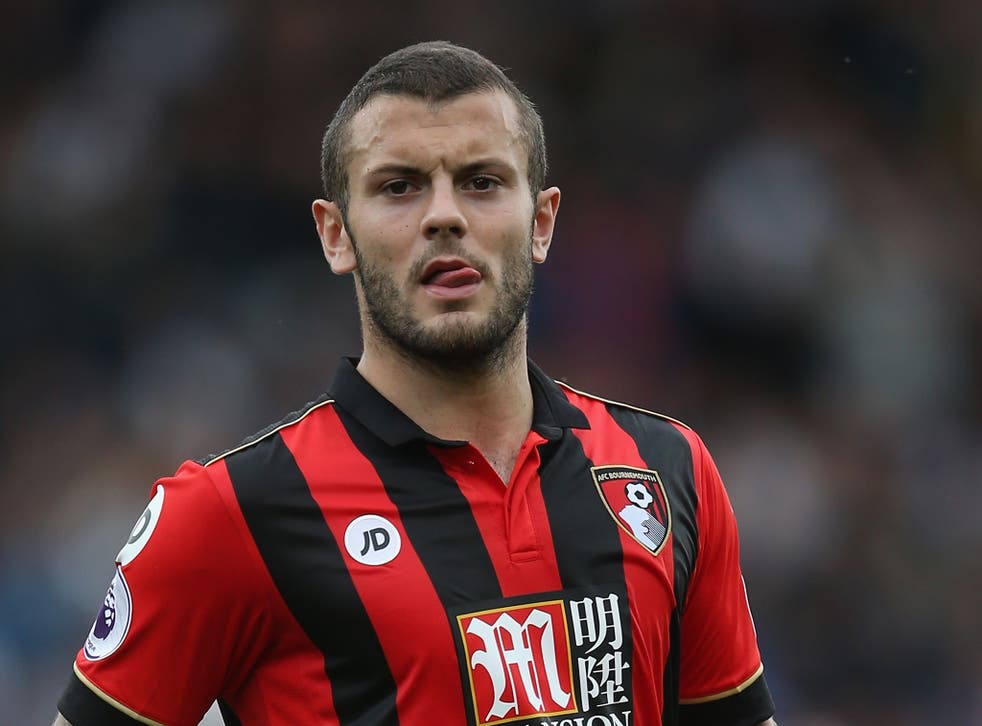 Jack Wilshere says he will not be afraid to leave Arsenal permanently if he does not become a first-team regular next season.
The on-loan Bournemouth midfielder, who is preparing for a possible England return against Scotland on Friday, insists he will consider his long-term future with the Gunners if his spell on the south coast does not lead to regular football under Arsène Wenger.
Wilshere believes he was brave to leave Arsenal to join the Cherries for a year and says he would not hesitate to make another bold call on his future if required.
"I think so (it was brave), but I always thought to myself that, of course I love Arsenal, but if there comes a time when I have to leave, then I have to leave.
"If I go back and I'm still not playing then of course I will have to think about things but at the moment I'm concentrating on Bournemouth. I want to put myself in a position where I go back next year and I'm a better player and I can play, I'm fitter and I have proved to people I can play week-in and week-out and I'm ready for the challenge.
"It was a tough decision for me to go out on loan. I could have stayed at Arsenal, been the player that comes on now and again and starts the odd game here and there. But I wanted to prove (things) to people. When it comes to next year, I think I'll have that experience and also have said to people that I've made big decisions when it comes to my career and when it comes I'll have to make another decision."
Wilshere revealed he watched 'like a fan' on Sunday as Arsenal drew with Tottenham in the North London derby, and the 24-year-old insisted he is desperate to see his parent club win the Premier League, even though he would miss out having played in several failed title bids for the Gunners.
Arsenal vs Tottenham player ratings

Show all 22
"Of course I want them to win the league," he said. "I've been there my whole career, we've been close a couple of times, never quite got there but for the manager (Arsene Wenger) especially, I know that he really believes in that squad.
"He has worked hard over the years, taken a of stick from people and yet that's always been his goal to win the Premier League. He's working towards that and I think he's got a great chance this year."
Wilshere, meanwhile, has earned a recall from England manager Gareth Southgate after starting regularly for Bournemouth since making the move from Arsenal. He could figure against Scotland on Friday in a fixture he is steeped in, having watched videos of another England midfielder, Paul Gascoigne, scoring a famous goal in Euro 96.
Gareth Southgate, the stand-in England manager, even showed his players video highlights of previous meetings between the teams this week.
"There are a lot of players who have played in this game on more than one occasion," said Wilshere. "The manager showed us a video of past games going back to Paul Gascoigne and that era. It was nice. We know what it means as players. It's a massive game for us.
"We have played at Celtic Park and at Wembley and on both occasions we know their best players really well – a lot of them play in the Premier League. It's almost going to be like a Premier League game."
And Wilshere admitted he had tried and failed in training to recreate Gascoigne's iconic goal in the European Championship game at Wembley 20 years ago.
"It takes a special player to try that," he said. "It's not just ability but to have that confidence and awareness to see the player coming across and having the ability to chip it over his head and put it in. For me, it is the best goal in the history of this fixture. I've tried it a few times but my right foot is not as good as his!
"I've never met him but he is someone I looked up to when I was growing up. I've watched a lot of YouTube clips and seen his film. He was a special player and, for me, probably England's best ever player."
Join our new commenting forum
Join thought-provoking conversations, follow other Independent readers and see their replies