Arsenal prepared to persist with Unai Emery for now following disappointing Southampton draw
The situation has not yet reached the point where Arsenal have drawn up a shortlist of replacements, but alternative names are being considered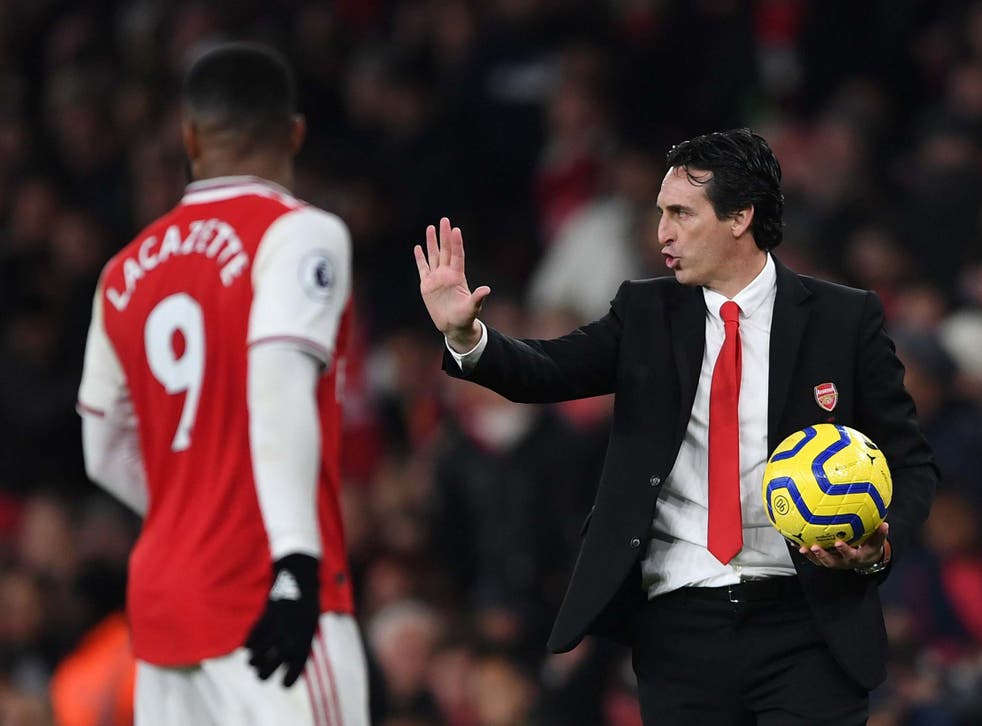 Arsenal are still willing to stick with Unai Emery, but will reassess the situation after the trip to West Ham United on 5 December.
The Independent has been told the club hierarchy met over the international break to discuss the managerial situation, and a run of form that has now not seen them win in the league for two months. It was decided to view the four "winnable" games after that break as a block, after which they would consider the situation anew.
Saturday's 2-2 draw with Southampton was the first of a run that sees Arsenal play Norwich City away, Brighton and Hove Albion at home and West Ham away, and the hope among the hierarchy is that a few successive wins would restore confidence within the squad, and see the Emery regime get back on track. There is still faith in the manager's vision, but increasing worry over the application of it. The poor nature of the performance in the 2-2 draw with Southampton, however, has immediately put the manager under more pressure.
The Independent revealed last month that the majority of the squad are still behind him, although not loudly and with that number dwindling. Another poor display will only add to the doubts.
The situation has not yet reached the point where Arsenal have drawn up a shortlist of replacements, but alternative names are being considered. Freddie Ljungberg would be a prime candidate to come in as caretaker with a view to sufficiently impressing to be given the remainder of the season, but the club would consider returning to Manchester City assistant Mikel Arteta, and names like Max Allegri, Julian Nagelsmann and the former club captain Patrick Vieira.
Join our new commenting forum
Join thought-provoking conversations, follow other Independent readers and see their replies