Jack Wilshere looking to prove why Roy Hodgson was right to pick him for England - by downing Crystal Palace
Wilshere, when fit, was nearly an ever-present under Hodgson for England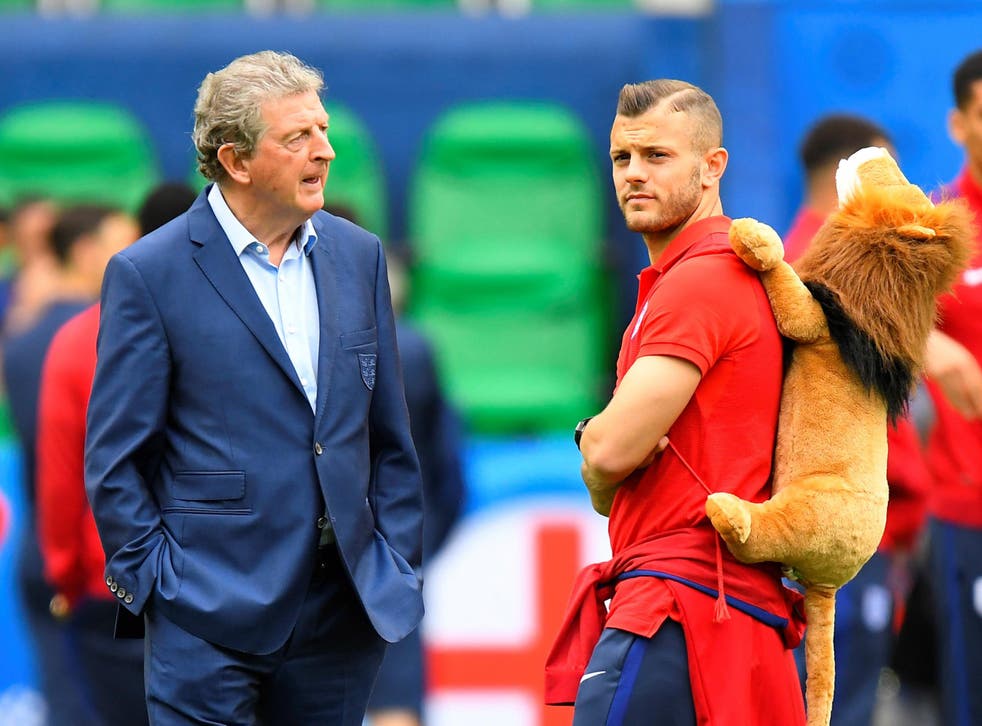 Jack Wilshere is looking forward to facing Crystal Palace manager Roy Hodgson on Thursday evening, given the opportunities Hodgson afford him as England manager.
Hodgson picked Wilshere almost any time he was fit during his England stint from 2012 to 2016. Now under Hodgson's successor but one, Gareth Southgate, Wilshere is aiming to prove his fitness again to get into the squad for the World Cup in Russia next year. Having broken back into Arsenal's Premier League team, he will get another chance to make his case at Selhurst Park on Wednesday.
Wilshere's England career started under Fabio Capello and he was out with an ankle injury when Hodgson replaced Capello just before Euro 2012. But he is grateful for how Hodgson picked him when he was ready.
10 players who will be glad to see the back of 2017

Show all 11
"He was great for me," Wilshere said of Hodgson. "I owe him a lot because when he first became England manager I was injured for a year. I missed Euro 2012 and came and he put me straight back in the squad."
Wilshere was also grateful for Hodgson taking him to Euro 2016 in France when he had missed most of the 2015-16 season. "He was good for me," Wilshere said. "I missed eight months of football and he took me to the Euros so I owe him. I've got nothing but respect for him. He's a good manager in my eyes and I am looking forward to seeing him. But I won't be doing him any favours."
Hodgson even planned to play Wilshere as the deepest of his midfielders, a role that Wilshere was settling into well in 2015 before breaking his leg. Wilshere thanked Hodgson for his foresight in picking him there.
"He was massive for me," Wilshere said. "The whole of his coaching staff. Ray Lewington was great for me and I enjoyed working under them. Gary Neville was there. I felt I learned a lot from that period of time. He was the first one who tried me as a defensive midfielder for England and I relished that. I liked playing there and learnt a lot playing there. So I have a lot of respect for them."
Register for free to continue reading
Registration is a free and easy way to support our truly independent journalism
By registering, you will also enjoy limited access to Premium articles, exclusive newsletters, commenting, and virtual events with our leading journalists
Already have an account? sign in
Register for free to continue reading
Registration is a free and easy way to support our truly independent journalism
By registering, you will also enjoy limited access to Premium articles, exclusive newsletters, commenting, and virtual events with our leading journalists
Already have an account? sign in
Join our new commenting forum
Join thought-provoking conversations, follow other Independent readers and see their replies