Arsene Wenger reveals his Emirates Stadium regrets ahead of final Arsenal game
There have only been three FA Cups to show for the new stadium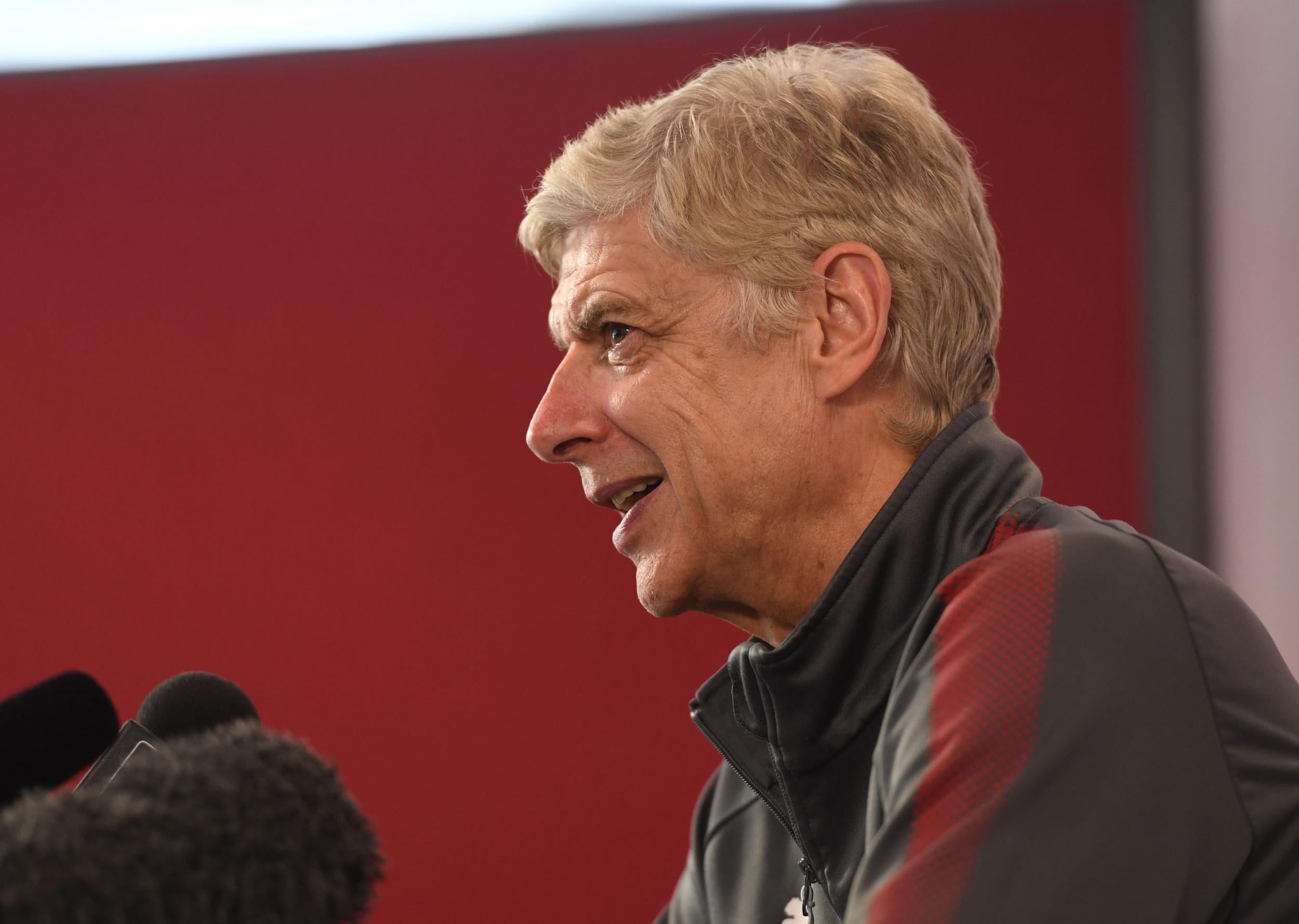 Arsene Wenger is proud of moving Arsenal into the Emirates Stadium, but when he discussed the move at his final pre-match press conference on Thursday afternoon, there were hints of regret.
Not because they moved; they had to, for the future of the club. But because of what was lost by knocking down Highbury, where you could "smell the soul of every player". Because the gamble they took on match-day revenue making them rich did not work. And because the Emirates era, which promised so much, has three FA Cups in 12 years to show for all that hard work.
Wenger has already managed his last match at the Emirates, or at least his last Arsenal match, and was suitably celebrated at the stadium he did more than anyone to build. That, more than anything else, is his legacy, a place where 60,000 fans can watch Arsenal every week. And Wenger admitted that even he had reservations about having a capacity that big, almost double the 38,000 that Highbury held when it was demolished.
Merci Arsene: Wenger's last home game with Arsenal
Show all 13
"We had to do it," Wenger said of the move. "There is no club that can turn people who wanted to attend the game down. At the time I thought we were a bit too ambitious with 60,000, but at the end of the day it worked."
David Dein had his reservations too and Wenger talked about their long search for a site for the ground, which even took near London Colney, where Arsenal train, only for them to decide to stay in Islington instead. "Wembley was a possibility at the time, because we didn't find a site for a long time," he said. "We travelled everywhere, visited and visited. And finally found a site near Highbury, which was ideal. At some stage we wanted to come out here to the M25. But people had their habits already."
Of course it was painful to leave Highbury. That was where Wenger won his three Premier League titles but it was also one of the great old English grounds, tight and close, with a feeling that can never be replicated at the new ground down the road. "I believe Highbury had a special spirit," said Wenger. "It's a cathedral, a church. You could smell the soul of every guy that played there. So it was special. It will always be special for me."
The Emirates has its strengths, but it could never be that. "The Emirates for me was like buying a new house," he said. "It took us a while to feel at home there. It is a fantastic stadium. But there was something special at Highbury that you could never recreate when you build something new."
Once Arsenal built the stadium, they had to pay for it. Wenger had to promise his future to the club for five years simply for the banks to lend Arsenal the money, tying Wenger to the club when his reputation was at its highest. "I didn't want to walk out in the middle [of the move] because I accepted the challenge," he said. "That is an important part of my life that I am very proud of."
Arsenal believed that the increased match-day revenue would eventually set them apart and allow them to compete financially with Manchester United. But what they did not bank on was the foreign takeovers of Chelsea in 2003 and Manchester City in 2008, with benefactor wealth that effectively rendered Arsenal's gains immaterial. Since Arsenal last won the Premier League title, Chelsea have won five and City three. Arsenal's investment strategy backfired. "It's not really happened, because other clubs have used outside resources," Wenger admitted. "We had a double handicap. We had to pay back the debt and had to face the competition where clubs have even more resources than they usually have."
Now Tottenham have to pay for their own new stadium, a project that is likely to cost close to £900m and for which they have taken out a £400m loan. Wenger suggested that the inflation of transfer fees could force Spurs into some painful decisions. "The impact of the transfers has increased a lot," Wenger explained. "The prices for the stadium have doubled. The transfers of the players have tripled or quadrupled. A £10m player when we built the stadium was huge. Today a guy like [Harry] Kane, I don't know for much they can sell him. £100m? So they might get more supply. But they have to face it." He even joked Spurs should sell Kane to Arsenal.
But those are decisions for Wenger's successor. And despite the difficulties in the stadium move, the hardest work Wenger had to undertake in charge, he is proud of what he will hand over to the next man. "It's all there," Wenger said. "The financial situation. We have good players. The stadium. It's all there."
Join our commenting forum
Join thought-provoking conversations, follow other Independent readers and see their replies