Arsenal vs Middlesbrough: Arsène Wenger dreading a retirement of 'going to church every day' as he turns 67
The Arsenal manager, whose current contract expires at the end of the season, cannot abide the thought of a quiet retirement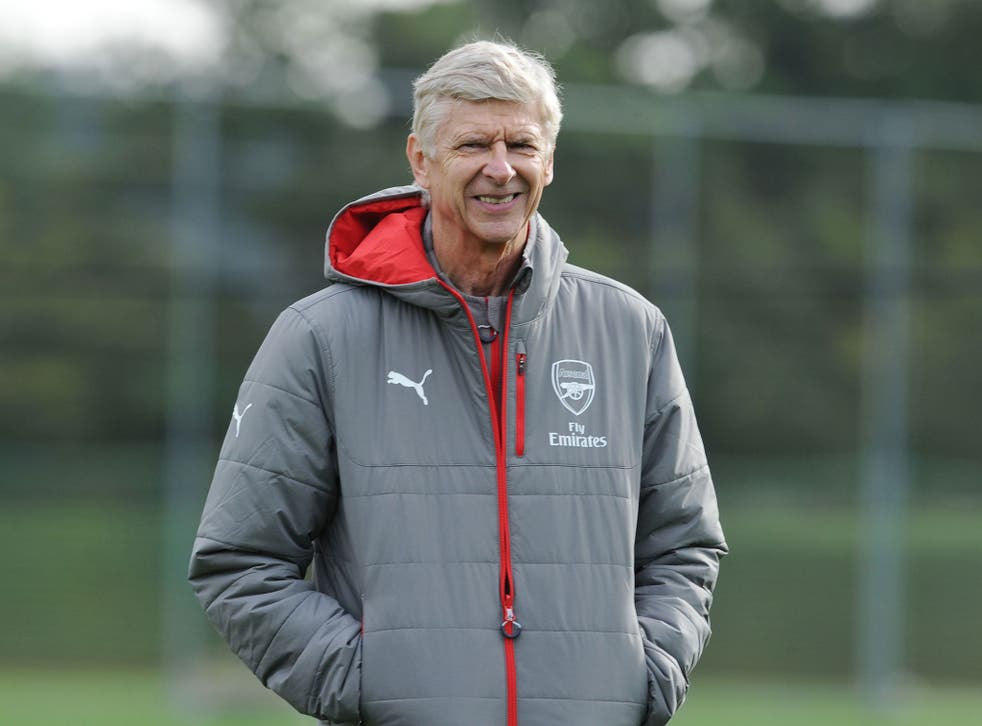 Arsène Wenger will celebrate his 67th birthday on Saturday admitting he cannot bear the prospect of retirement.
The Frenchman is so obsessed by football that he will spend the night focused on French Ligue 1 on television, will consider a run to keep himself fit and it will only be many happy returns if Arsenal claim an eighth win out of eight.
He presented a bleak picture of just what it would mean to give up the game having worked 34 years non-stop in managerial roles including over 20 years in North London.
"I am I frightened of stopping? Yes of course because I'll miss what I love," he said. "Nobody lives a whole life by being motivated by the next game stops suddenly and goes to church every day.
"I said that if God exists one day I go up there and he will ask 'do you want to come in? What have you done in your life?' And the only answer I will have is 'I tried to win football games.' He will say 'is that all you have done?' and I the only answer I will have is 'it's not as easy as it looks'.
"I never liked the retirement word. We are there to be active and to fight. Life is no other issue than to fight until the last day of your life as much as you can.
"The result is 99 per cent of my celebration. I have nothing planned but might watch a game at night.
Arsenal 6 Ludogorets 0 player ratings

Show all 11
"Happiness is linked with our last result, not with our birthday. That is what a manager's life is about."
Wenger is only four years away from Sir Bobby Robson's record of being the oldest manager in Premier League history, yet he still claims his fitness is better than most of his players.
"Not at all," he said instantly when asked if he now felt like an OAP. "If you lived with me every day you would understand that I am not like that.
"I would prefer to be the youngest manager in the league. But it's part of life. I believe that you forget your age if you are in good health and all the rest inside you is a love for competition and a love to improve every day. That is the most important. After that, age is age. You have to live with that.
"Once you get to a certain age, you have a bad game and they think 'you have to go'. That's why the demands are even higher than before. Your age quickly becomes a psychological excuse to get rid of you.
"I live in a competitive world and it's down to what I produce that has to be judged. My age should not interfere with that. But if you don't do well the age quickly becomes the problem.
"I train every day. Running? I do everything. If all professional footballers lived like I do they would be fit for all 10 months of the season.
"I run outside of training. I have my ritual preparation for the game, same as the players.
"Since I was a kid I have loved competition. I wanted to compete always.
"I don't know where it comes from, but I have had it since I was a kid and I will die like that."
Register for free to continue reading
Registration is a free and easy way to support our truly independent journalism
By registering, you will also enjoy limited access to Premium articles, exclusive newsletters, commenting, and virtual events with our leading journalists
Already have an account? sign in
Join our new commenting forum
Join thought-provoking conversations, follow other Independent readers and see their replies