Arsenal will have over £70 million to spend on new players after agreeing lucrative five-year sponsorship deal with Emirates
£150m contract means Emirates will continue to adorn the Gunners' first team shirts as well as training kit advertising and retaining naming rights of Emirates Stadium until 2028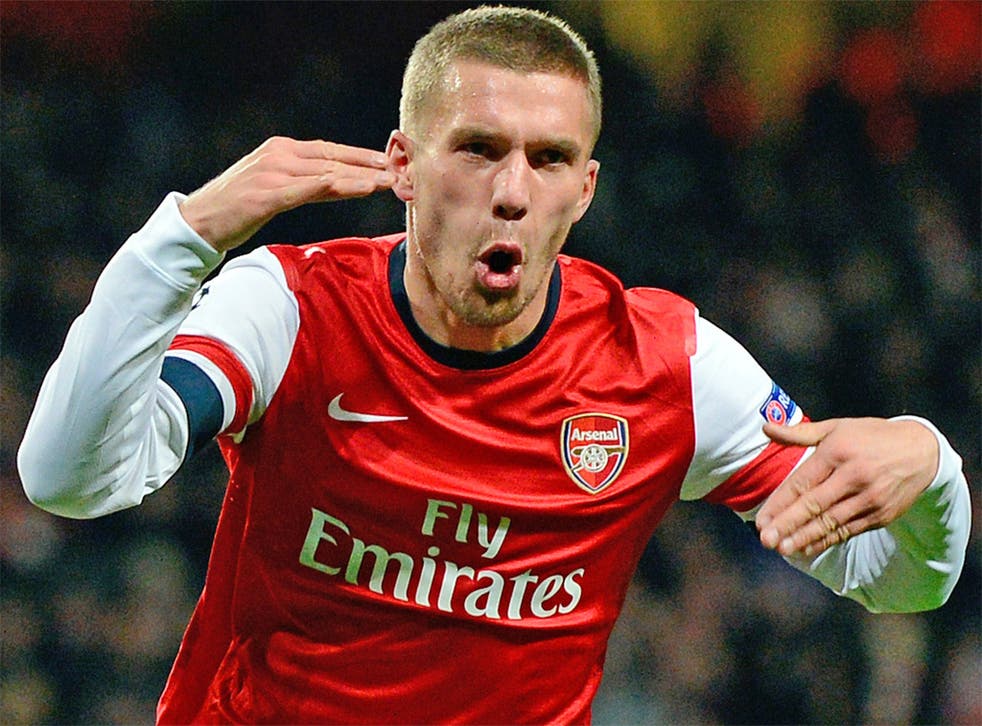 Arsene Wenger is set to have a war chest in excess of £70million to spend next summer after agreeing a lucrative five-year sponsorship deal with Emirates.
The £150m contract means Emirates will continue to adorn the Gunners' first team shirts as well as advertising on their training kit and retaining naming rights of Emirates Stadium until 2028.
Arsenal requested that the deal's payment structure is frontloaded to ensure they have funds to invest in the team as soon as possible. The club's cash reserves stand at £70m with £30m retained as a contingency fund should they fail to qualify for the Champions League.
Emirates are expected to pay in excess of £30m early next year in a move that will come too early for the January window but leave the club in a powerful position at the end of the season.
"We've got a lot of money coming in but you'll see it in next year's financial results," said chief executive Ivan Gazidis. "We want to be able to invest in the team a little bit more now so we'll have that capability by the summer. But we also kept some powder dry so we've got the ability to invest if our manager finds the right opportunities in January
"We can pay bigger salaries and I think we can invest more in transfer fees now. How we make those decisions will be based on a manager whose judgement over the years has been shown to be absolutely outstanding. There is nobody I would want to be thinking about those types of decisions on behalf of this football club."
The club's fanbase will no doubt be sceptical about the likelihood of Wenger actually spending significant sums to improve the team given his prudent track record and Gazidis said: "There's clearly pressure to spend money. The bigger pressure though is doing it in a way that actually pushes the club forward.
"It is very easy to spend a lot of money and not get a lot of benefit from that on the pitch. We've had a manager who has done an outstanding job through a difficult period and he will do an outstanding job investing this money, I have no doubt about that."
Although Manchester United's seven-year shirt sponsorship deal with Chevrolet worth £357m dwarfs Arsenal's efforts, Gazidis may see this latest contract as a suitable riposte to criticism of his £2.1m salary after the loss of several high profile players.
The South African faced opposition at a stormy Annual General Meeting last month while fans chanted his name in anger during Arsenal's 2-1 defeat to United at Old Trafford three weeks ago.
Gazidis, who is also involved in renegotiating the club's kit deal with Nike which expires in 2014, said: "I don't take those criticisms personally. We know what path we are on and I am convinced we will be able to deliver on that."
Getting shirty: Leading deals
* Premier League deals
Man United Chevrolet £51m/yr (from 2014-15 season)
Liverpool St'ard Chart'd £20m/yr
Man City Etihad £20m/yr
Sunderland Invest in Africa £20m/yr
Arsenal Emirates £15m/yr
Chelsea Samsung £14m/yr
Newcastle Virgin Money £10m/yr
Tottenham Aurasma £10m/yr
Aston Villa Genting £8m/yr
Arsenal (existing) Emirates £5.5m/yr
Register for free to continue reading
Registration is a free and easy way to support our truly independent journalism
By registering, you will also enjoy limited access to Premium articles, exclusive newsletters, commenting, and virtual events with our leading journalists
Already have an account? sign in
Register for free to continue reading
Registration is a free and easy way to support our truly independent journalism
By registering, you will also enjoy limited access to Premium articles, exclusive newsletters, commenting, and virtual events with our leading journalists
Already have an account? sign in
Join our new commenting forum
Join thought-provoking conversations, follow other Independent readers and see their replies