Arsene Wenger says Arsenal were 'not mentally prepared' for Watford test after shock defeat
The Gunners fell 2-1 after being totally outplayed in the opening 45 minutes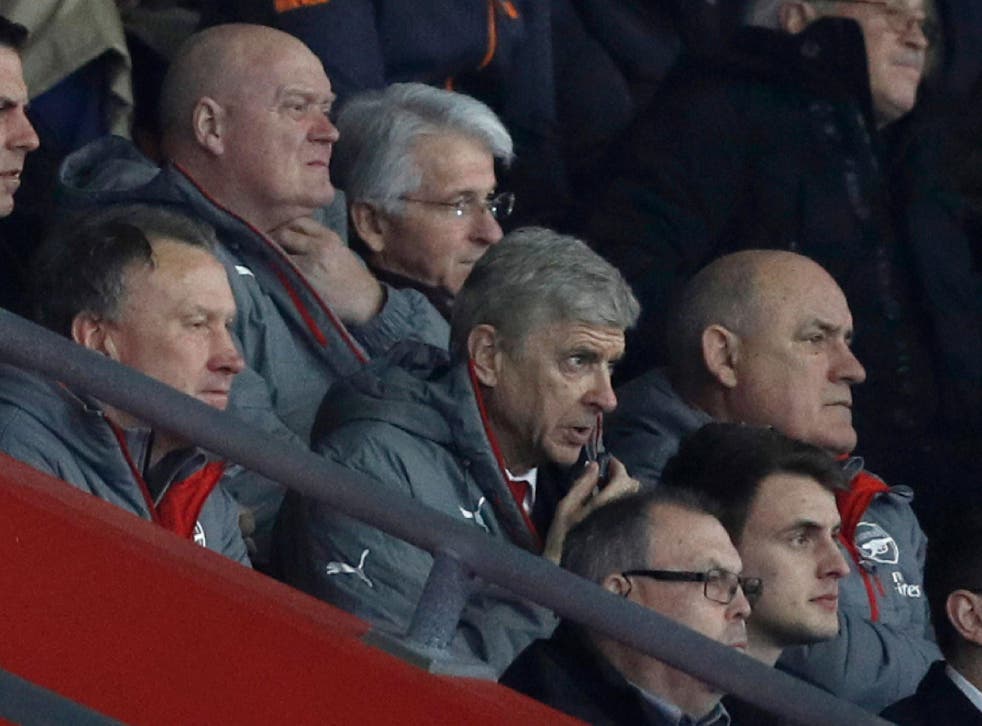 Arsene Wenger bemoaned Arsenal's 2-1 home defeat to Watford as "unlucky" before admitting that his players were not mentally prepared for Watford to take the game to them in the first 20 minutes.
Arsenal slipped to third, behind Tottenham, nine points behind leaders Chelsea, after the defeat. Wenger had to watch it from the stands and was frustrated afterwards to see his team lose to a side who are in such poor form themselves.
Wenger insisted that Arsenal were unfortunate to have lost, given the balance of chances in the game. "We were a bit unlucky," Wenger said. "They scored a deflected goal, we responded although we did not start the way we wanted. We hit the bar, Heurelho Gomes made some fantastic saves. If you look at the chances, we were unlucky to lose the game."
But despite those protestations, Wenger ultimately could not hide his anger with his own players who allowed Watford to race into a 2-0 lead that Arsenal could never pull back. "It was not good in the first half, especially in the first 20 minutes, when we were beaten in the duels, and they were sharper than us," Wenger said.
"We were not mentally prepared, not mentally ready to deal with the duels," Wenger said. "You don't make 47 points from 23 games if you have no physical power. But you have to switch it on at 100 per cent every time in Premier League. That is what it's about."
While Arsenal had a good spell early in the second half, Wenger said that his players lost their balance after that. "In that period we lost a bit patience in our build-up, exaggerated our individual game," Wenger said. "Every time we passed the ball quickly we created dangerous situations. We wanted to be the saviour and did not stick to our game."
Wenger was also frustrated by the fact that Arsenal lost Aaron Ramsey to a calf strain that will keep him out for the next few weeks. With Mohamed Elneny still at the Africa Cup of Nations and Granit Xhaka suspended, Arsenal will have to play Francis Coquelin and Alex Oxlade-Chamberlain against Chelsea on Saturday. Oxlade-Chamberlain got a kick on his knee this evening but Wenger was confident he would be fine for the weekend.
Walter Mazzarri dedicated the win, Watford's first in the league for weeks, to Graham Taylor, who died earlier this month. "I want to say I dedicate this victory to a great person, Graham Taylor,<" he said. "I wanted to do it before today, this was a great win, and I want to dedicate this victory especially to him and to the fans as well."
Join our new commenting forum
Join thought-provoking conversations, follow other Independent readers and see their replies