Arsene Wenger: Arsenal manager splits from wife Annie with couple not together since June
The pair have an 18-year-old daughter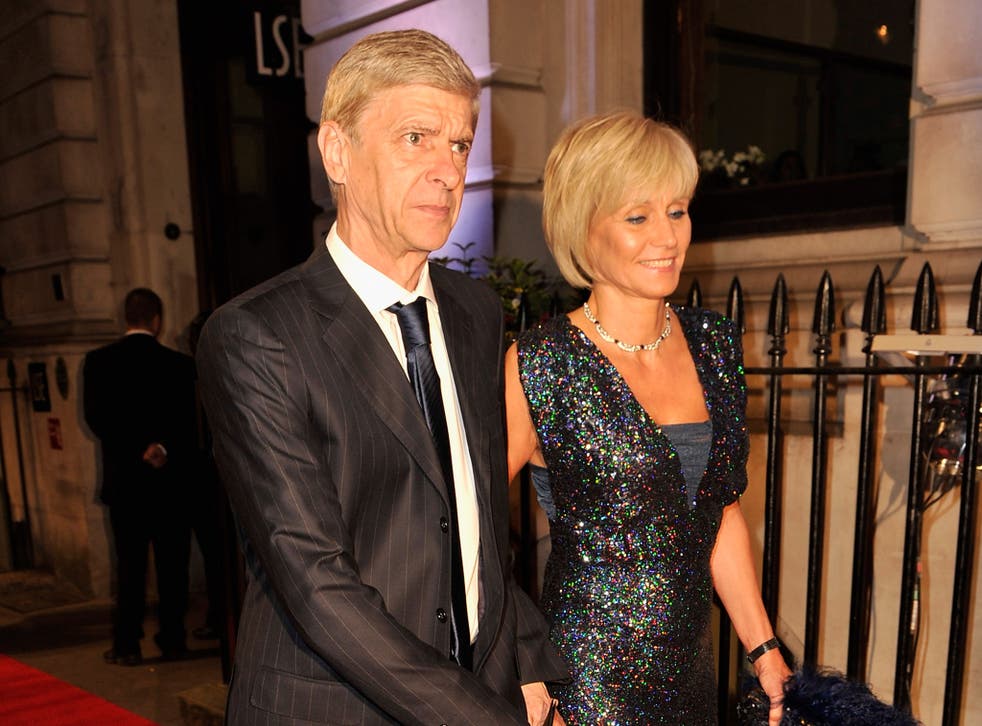 Arsenal manager Arsene Wenger has split from his wife, Annie, according to reports.
The 65-year-old has filed papers in his hometown of Strasbourg, France, according to the Daily Mirror, with the couple reported to have agreed a financial package on how to divide their assests.
The papers show that the pair, who married in 2010 after a long time relationship, have not been together since June of this year.
Wenger has an 18-year-old daughter with Annie, 59, but there has been long speculation about the state of the marriage, with the couple not pictured together since 2013.
The Frenchman has previously admitted that the pressure of his job has put pressure on his relationship.
The "separe du corps" that has been signed is not a full divorce but a legal separation.
"Ten years ago I said to my wife [Annie], 'Five more years and that's all', and I am still here," Wenger said in 2008.
"It is difficult to find time to see them but there are jobs [which are worse]. You have guys who leave for work on Monday and come back on Friday.
"In my job I travel, but the problem is not so much the quantity of time you spend with your family, it is the quality.
A spokesman for Arsenal told the Mirror: "He is an employee and we do not talk about employees' personal issues."
Register for free to continue reading
Registration is a free and easy way to support our truly independent journalism
By registering, you will also enjoy limited access to Premium articles, exclusive newsletters, commenting, and virtual events with our leading journalists
Already have an account? sign in