Arsene Wenger: Read the Arsenal manager's last ever programme notes after 22 years at the club
Sunday's game with Burnley is the last home match of Wenger's tenure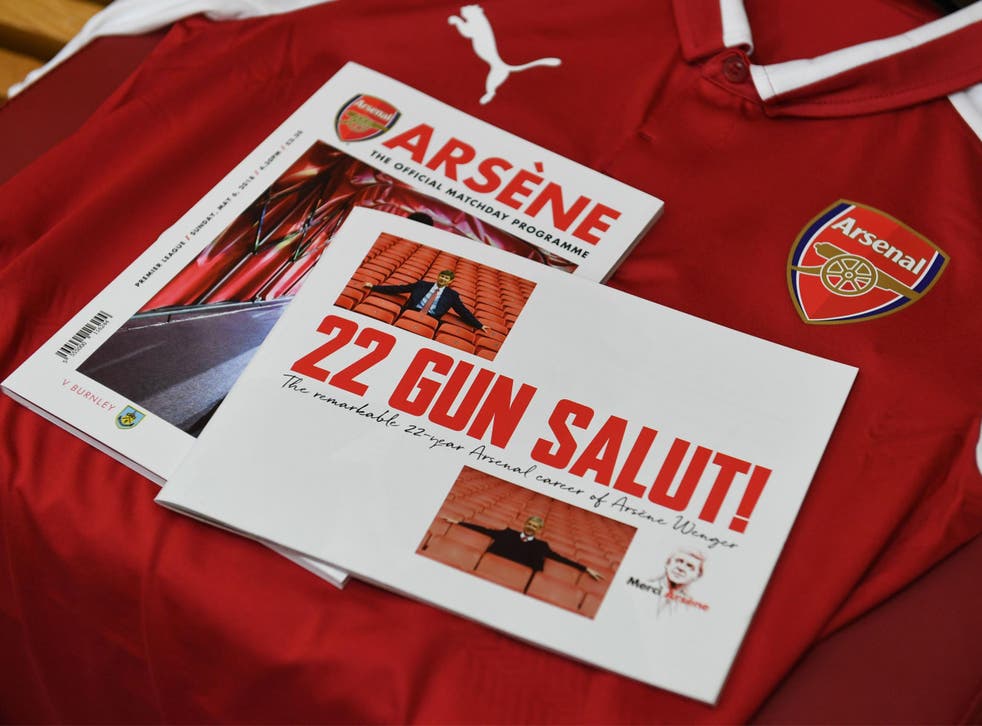 Arsene Wenger has used his final ever programme notes to reveal what he will miss most about managing Arsenal as he prepares for his final home game in charge of the club after 22 years.
From next season there will be someone else sitting in the home dugout of the Emirates for the first time ever in the Premier League, although no news has been announced on when a new boss will be in charge.
Celebrations are planned after the final whistle to commemorate Wenger's years at the helm but first the Gunners have to get passed Burnley, who are pushing them all the way for sixth place.
It is expected to be an emotionally charged day for all those involved and Wenger was feeling nostalgic in his final ever pre-match address to the fans.
"What I will miss most about this job is the competition itself," he wrote. "The collective feeling, the sharing of emotions with people you work with on a daily basis, the desire to feel something together and the target you always have in front of you.
"I will miss the intensity of it all, because that's all I have known in my life.
Arsenal candidates to replace Arsene Wenger

Show all 11
"I'd say what has linked all my teams through the years is the desire to play as a connected team, at a high pace, and to make the players reach a complex form of collective football.
"That means involving at least three players every move, to express your talent, and make people feel that when football is expressed in a collective way and with a high understanding, it's art."
Register for free to continue reading
Registration is a free and easy way to support our truly independent journalism
By registering, you will also enjoy limited access to Premium articles, exclusive newsletters, commenting, and virtual events with our leading journalists
Already have an account? sign in
Register for free to continue reading
Registration is a free and easy way to support our truly independent journalism
By registering, you will also enjoy limited access to Premium articles, exclusive newsletters, commenting, and virtual events with our leading journalists
Already have an account? sign in
Join our new commenting forum
Join thought-provoking conversations, follow other Independent readers and see their replies