Arsene Wenger: Gareth Bale is no Cristiano Ronaldo...yet
Arsenal manager urges calm over acclaim heading towards Tottenham winger
Jim van Wijk
Friday 15 February 2013 12:06 Comments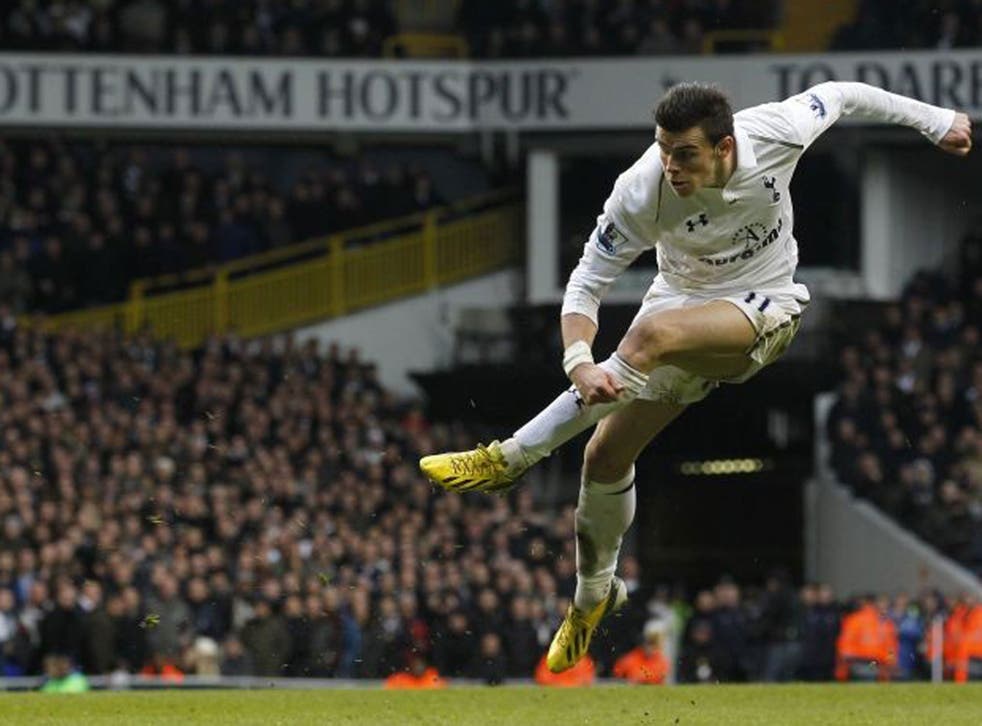 Arsenal manager Arsene Wenger feels it is too early to compare Tottenham midfielder Gareth Bale with the best in the world, but admits the Welshman has come a very long way since the raw teenager he scouted at Southampton.
Bale, 23, netted a stunning pair of free-kicks to help Spurs beat Lyon 2-1 in the Europa League at White Hart Lane last night.
The Wales winger has now scored seven goals in his last five matches for club and country, again leading to comparisons with Real Madrid star Cristiano Ronaldo and Barcelona's Lionel Messi.
Bale was on Arsenal's radar before he joined Tottenham in 2005, with Wenger deciding instead to buy a then 16-year-old Theo Walcott.
Wenger maintains he has no regrets over that decision, but accepts Bale has developed into a player of exceptional quality.
The Arsenal manager said: "Bale has the potential to develop and become the players that you compare him to.
"However, Messi has won two or three Champions League, a few championships, scored 95 goals in a year, so let's not go too quick.
"You are always very quick here, but let's slow down a little bit."
Wenger stands by the decisions he made over the Southampton academy duo.
"It was Walcott and Bale, and we were at some stage on (about) taking the two if possible, but we could get Walcott and I am very happy we got him," Wenger said.
"If I tell you the number of players we did not sign who we should have signed, you would be amazed, but it is the same for every single club, you miss players."
PA
Register for free to continue reading
Registration is a free and easy way to support our truly independent journalism
By registering, you will also enjoy limited access to Premium articles, exclusive newsletters, commenting, and virtual events with our leading journalists
Already have an account? sign in
Join our new commenting forum
Join thought-provoking conversations, follow other Independent readers and see their replies