Arsene Wenger questions Alex Oxlade-Chamberlain's decision to swap Arsenal for Liverpool before his Emirates return
Oxlade-Chamberlain turned down a lucrative new Arsenal contract to make a £35m move to Anfield and returns to face the Gunners on Friday night
Jack Pitt-Brooke
Thursday 21 December 2017 20:54 Comments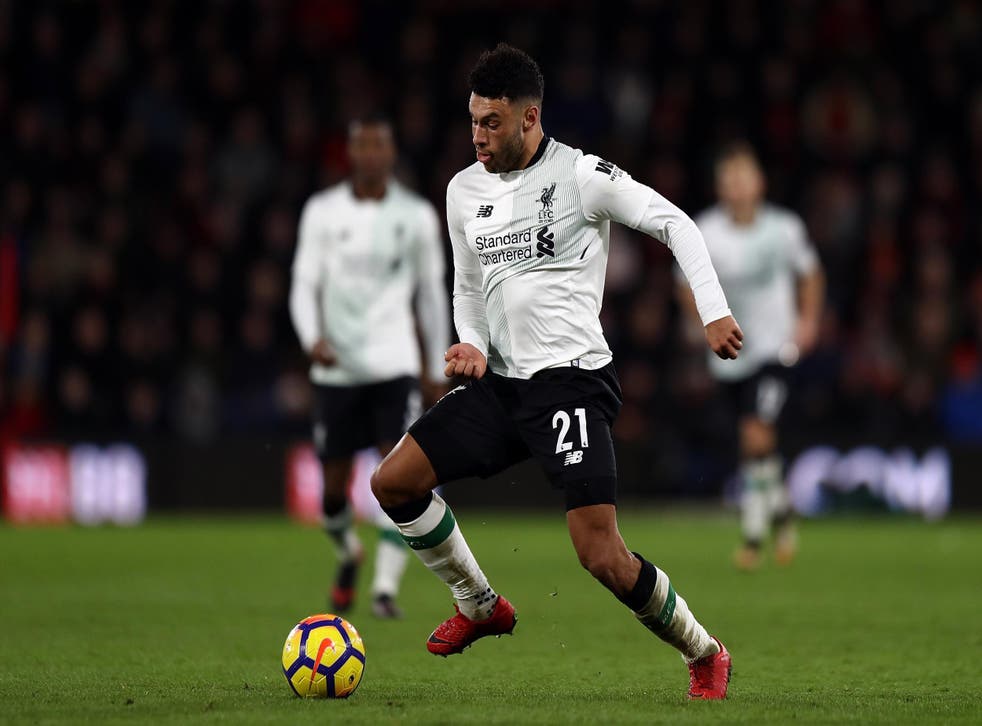 Arsene Wenger has questioned whether Alex Oxlade-Chamberlain has been rewarded with first-team football after his decision to leave Arsenal for Liverpool at the end of the summer transfer window.
Oxlade-Chamberlain turned down a lucrative new Arsenal contract, much to Wenger's disappointment, to make a £35m move to Anfield on 31 August. On Friday night he will make his first return to the Emirates as a Liverpool player. Wenger hopes that Oxlade-Chamberlain gets a good reception from the Arsenal crowd, but when asked about the circumstances of his summer departure, the Arsenal manager pointed out that the grass has not necessarily proven to be greener at Anfield.
Speaking after Arsenal's 1-0 win over West Ham United on Tuesday night, Wenger was asked whether Oxlade-Chamberlain was frustrated because he could not be sure of a regular starting place at Arsenal. "Is he sure of a place there?" Wenger pointedly responded. Since joining Liverpool, Oxlade-Chamberlain has only started seven games, and just five in the Premier League. He has made another 13 appearances from off the bench.
Wenger said that competition for places was simply a fact of life at the biggest clubs. "You are sure of a place nowhere," Wenger said. "In a big club you have big competition for every single place. That is absolutely normal."
The Arsenal manager explained with a smile that big players, by definition, had to be prepared to fight for their place at the top teams. "What do you want? To be a big player and not have to fight? What do you want on top of that: sitting in your rocking chair and saying I'm a big player? I don't need to fight? No. It doesn't work like that. Every player can do that and he does it so overall, I am convinced it's part of being a top player."
Wenger denied that the club had to sell Oxlade-Chamberlain because of a need to recoup some transfer fees after deciding to keep Alexis Sanchez and Mesut Ozil. "He had one year to go," Wenger said. "At the start of the season we had four players with one year to go and I wanted him to extend his contract. Yes he decided to go and we respect that. But at the end of the day I decided to sell one.
"He made his decision and we had to find a compromise to get the best possible transfer fit, so that was part of it. I personally think he will be an important player for England and that he will continue to develop."
In the light of Oxlade-Chamberlain's departure, and Jack Wilshere's recent struggles, Wenger defended Arsenal's record on young players, and how important they still are to his work at the club. "I would like to remind you that last Saturday we played with four players who were educated here: Alex Iwobi, Wilshere, Ainsley Maitland-Niles and Hector Bellerin," he said.
"You look at the other teams at the top and tell me if they always play with four players from their academy. We do that every time we can. But overall I believe it remains the basis of our philosophy. I agree it hasn't come off as well as would have liked. But if you look at the last 20 years we are still one of the teams that have put out more young homegrown players than anybody else."
Register for free to continue reading
Registration is a free and easy way to support our truly independent journalism
By registering, you will also enjoy limited access to Premium articles, exclusive newsletters, commenting, and virtual events with our leading journalists
Already have an account? sign in
Join our new commenting forum
Join thought-provoking conversations, follow other Independent readers and see their replies