Arsene Wenger says that he is against the Ballon d'Or as Lionel Messi and Cristiano Ronaldo debate rages on
The manager has been speaking ahead of this weekend's north London derby against Tottenham at the Emirates
Jack Pitt-Brooke
Friday 06 November 2015 12:20 Comments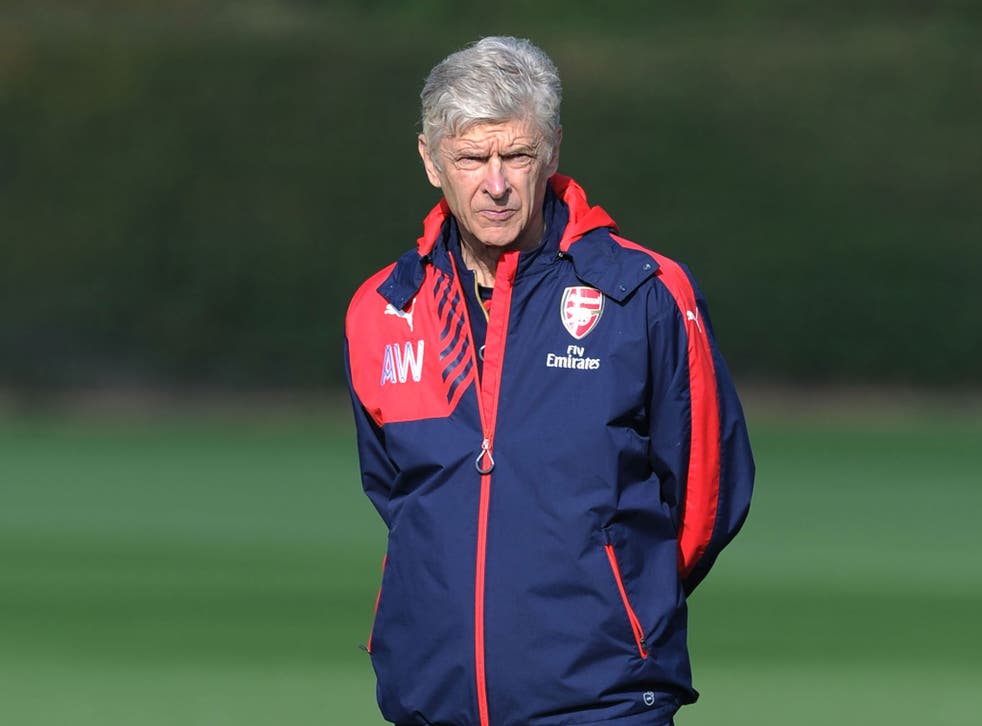 Arsene Wenger reiterated his opposition to the Ballon d'Or this morning, saying that football should still be about the team ahead of any individuals.
As the argument over Lionel Messi and Cristiano Ronaldo rages on, Wenger said that he was "against that debate", because it misses the point of the game itself. Even as football culture becomes more obsessed with individuals, Wenger remains supportive of the team ethic.
"I am against that debate because I think we are first a team sport," Wenger insisted. "As a manager, I always feel responsible to encourage the collective effort rather than singling people out."
"I think the modern world is too much about individuals. We as managers are more worried about the collective. I'm not too much of a fan, I'm against the Ballon d'Or, I'm against all these things. I've seen careers destroyed because the players are too much obsessed to get individual rewards."
23-man Ballon d'Or shortlist

Show all 23
This is a long-running theme of Wenger who said in September that the primacy of the team over individuals was why he enjoyed rugby so much.
"I like in rugby the kind of true solidarity," Wenger said. "If you want to play, you first have to be together. I love team sport, and maybe nowhere better than rugby. A team has to first be a team before they go out there. In the modern world it is something very interesting that you still maintain that. In football the influence of an individual player is greater than in rugby. Because, at the end of the day, Messi still makes a difference when it comes to a top, top level game, because it becomes a bit of an individual sport."
Register for free to continue reading
Registration is a free and easy way to support our truly independent journalism
By registering, you will also enjoy limited access to Premium articles, exclusive newsletters, commenting, and virtual events with our leading journalists
Already have an account? sign in
Join our new commenting forum
Join thought-provoking conversations, follow other Independent readers and see their replies