Alex Iwobi urges Arsene Wenger to ignore 'unfair' criticism and remain Arsenal manager
Wenger has been Arsenal manager ever since Iwobi joined the club while still at primary school and the Nigerian international doesn't want to see him leave this summer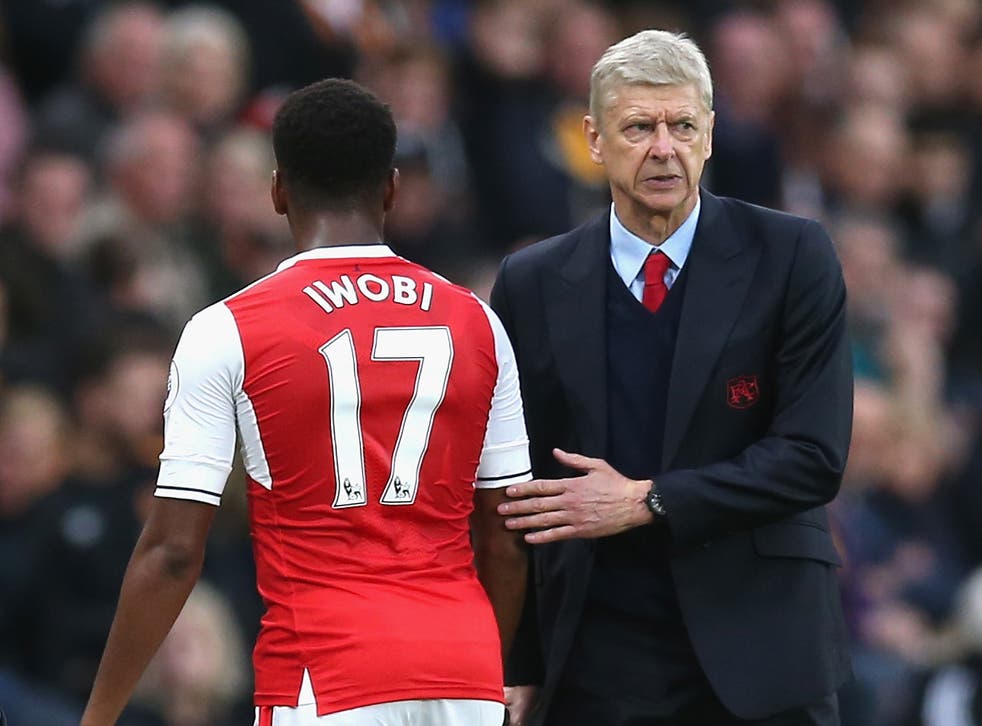 Arsenal forward Alex Iwobi has once again urged Arsene Wenger to stay on at the club, describing criticism of the embattled manager as "unfair".
Wenger has come under increasing pressure to walk away from the club when his contract expires at the end of the current season. Arsenal lost to Bayern Munich 10-2 on aggregate in the Champions League Round of 16 stage and have slipped to sixth in the Premier League, having lost four of their last five games.
But Iwobi does not believe switching managers will resolve Arsenal's poor form. And the forward, who has only ever played under Wenger despite joining the club while still at primary school, has urged supporters not to forget all what the Frenchman has achieved in north London.
Arsenal candidates to replace Arsene Wenger

Show all 11
"He's a great man in my opinion," Iwobi told the BBC. "I would like him to stay."
"He's always helped me and developed me as player and I don't think it's fair the way everybody criticises him. It's very unfair considering what he's done.
"He's always achieved fourth place, been in the Champions League and been up there with the title contenders."
Arsene Wenger: Fan opinion will be a factor in Arsenal future
This is not the first time Iwobi has come out in staunch support of Wenger, with the Nigerian international commenting last week that supporters calling for the manager's head "need to have a bit more respect".
"I mean, he's been at the club for 20 years, he's achieved a lot, obviously they're a bit impatient with the results and where they want to finish," he said after Nigeria's 1-1 friendly draw with Senegal in Barnet last week.
Wenger said in his press conference on Thursday morning that he believes midfielder Mesut Ozil and striker Alexis Sanchez are keen on extending their contracts beyond the end of next season with the Premier League club – something that will no doubt please Iwobi.
"As you can see from stats, goals and chances they create they are key players in our team," the 20-year-old told the BBC.
"Everything offensively almost goes through them. Even though we have other players they are world-class players.
"For the club it'd be great for them to stay, but at the end of the day it's their decisions."
Join our new commenting forum
Join thought-provoking conversations, follow other Independent readers and see their replies