Ashley Cole and Luke Shaw rise to the bait to deny they are the rumoured 'gay England footballer'
Reports of coming out story for Sunday paper proved to be false either way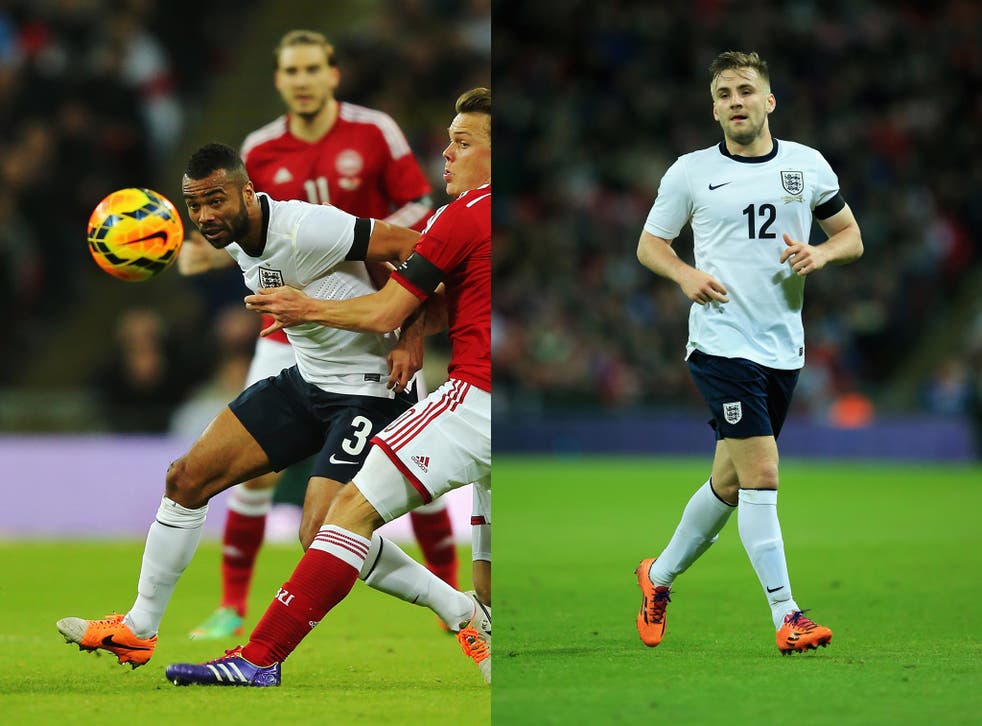 Despite British weekend tabloid the Sun on Sunday denying rumours that they planned to run a story revealing a current England international as gay at the weekend, left-backs Ashley Cole and Luke Shaw have risen to the bait, taking to Twitter to distance themselves from the feverish speculation.
Cole claimed he is "strictly chicks only", while Shaw simply wrote: "It's not me".
Rumours began circulating on social media last night that the paper were set to reveal a member of Roy Hodgson's current squad as homosexual, making them the first openly gay England international. The Sun, however, has also now stated that the story was a " completely unfounded rumour".
This did not stop the defenders, who both featured for England in the 1-0 friendly victory over, quickly making a point to deny it was them. In a tweet that has since been deleted, the Southampton full-back Shaw, who made his international debut in the match, wrote: "It''s not me, chill out guys!"
Cole then followed him today with this response, before the Sun finally stated that the story was never true in the first place.
The two are competing to be the understudy to Leighton Baines at the World Cup, who remains the only left-back in the England squad yet to speak out over the rumours.
Register for free to continue reading
Registration is a free and easy way to support our truly independent journalism
By registering, you will also enjoy limited access to Premium articles, exclusive newsletters, commenting, and virtual events with our leading journalists
Already have an account? sign in
Register for free to continue reading
Registration is a free and easy way to support our truly independent journalism
By registering, you will also enjoy limited access to Premium articles, exclusive newsletters, commenting, and virtual events with our leading journalists
Already have an account? sign in