Ashley Cole was right to ditch Arsenal for Chelsea as Gunners didn't win anything, says agent
Jonathan Barnett claims Cole would have stayed if Arsenal didn't go back on their word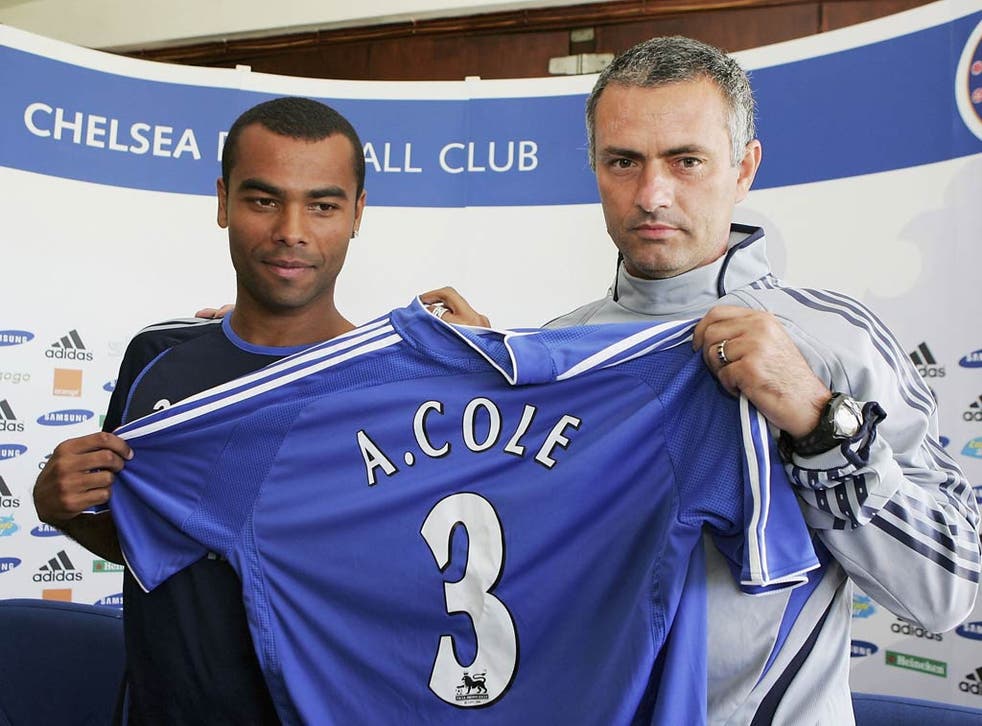 The agent of Ashley Cole says the former England left-back was right to move from Arsenal to Chelsea and would have stayed in north London if the Gunners didn't go back on their word.
Cole became one of football's hate figures for a spell after ditching Arsenal for their London rivals, after writing in his autobography that he 'nearly swerved off the road' when his agent Jonathan Barnett told him that Arsenal were only offering him £55,000-a-week, not the £60,000 that had previously been agreed.
But in an interview with The Guardian, Barnett says that he believes Cole was right to make the move to Stamford Bridge, as he "won everything" in Blue, while Arsenal "won nothing".
"I think I made mistakes. But I also think I was harshly treated. I was made a scapegoat, because it goes on all the time," he said.
"Also, if Arsenal hadn't gone back on their word, Ashley would have stayed 100 per cent and that would never have happened. I'm not justifying it, but explaining it. But it was probably the best thing that ever happened to Ashley Cole. Arsenal won nothing, he won everything and financially he was much better off. My job as an agent was done."
Cole, 34, is currently a free agent after struggling to settle in at Roma last season.
In his book, Cole wrote: "'Ash! Are you listening?' said a virtually hyperventilating Jonathan. 'I'm here in the office and David Dein is saying they aren't going to give you £60k a week. They've agreed £55k and this is their best and final offer. Are you happy with that?'
"When I heard Jonathan (Barnett) repeat the figure of £55k, I nearly swerved off the road. 'He is taking the piss, Jonathan!' I yelled down the phone. I was so incensed. I was trembling with anger. I couldn't believe what I'd heard. I suppose it all started to fall apart for me from then on. I'd trusted Mr Dein to push the deal through."
He won two Premier League titles and three FA Cups with Arsenal and one Premier League, four FA Cups, the Europa League and Champions League at Chelsea.
During this eight-year spell at Chelsea Arsenal failed to win a single trophy.
Register for free to continue reading
Registration is a free and easy way to support our truly independent journalism
By registering, you will also enjoy limited access to Premium articles, exclusive newsletters, commenting, and virtual events with our leading journalists
Already have an account? sign in
Join our new commenting forum
Join thought-provoking conversations, follow other Independent readers and see their replies