Aston Villa vs Chelsea: Six-year-old fan Jude Branson writes letter to ask Jose Mourinho to join Villa...and bring Diego Costa with him
Villa have not scored in over 10 hours of football, but young fan Jude Branson has a plan to get Villa back of the road to sucess
Jack de Menezes
Saturday 07 February 2015 11:05 Comments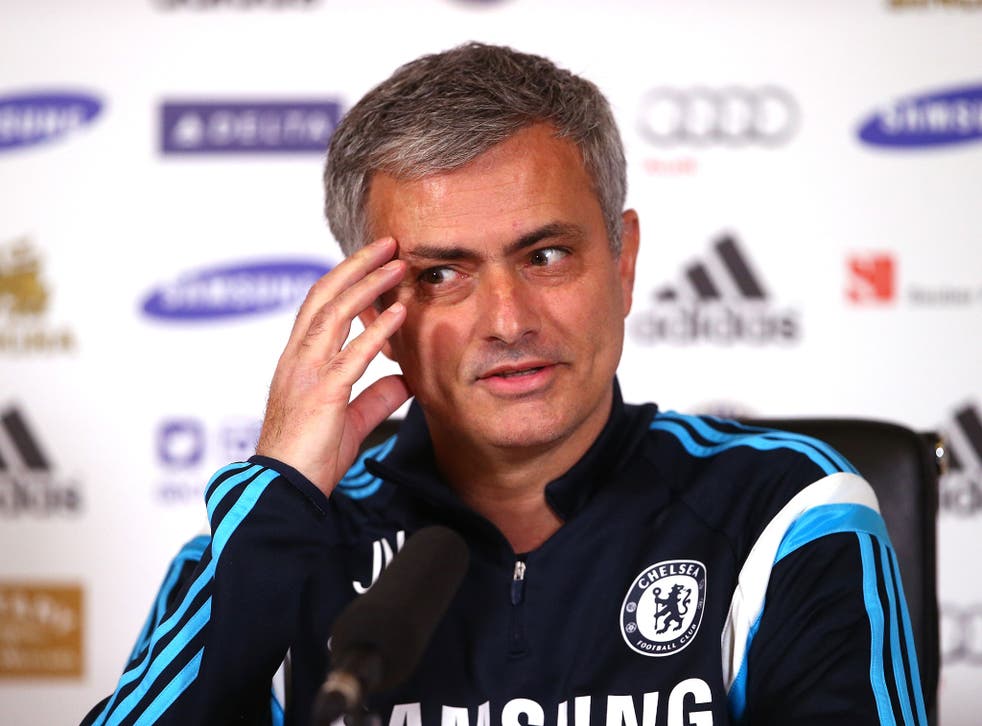 In 10 hours, you could fly to the other side of the world, you could watch all three Lord of the Rings films or you could run the London Marathon TWICE and still have time for a spot of lunch afterwards. However, if you play for Aston Villa, one thing you can't do is score.
It's this lack of goals that has led to manager Paul Lambert's future coming under some serious questions, but it appears that one fan has the answer.
Six-year-old Jude Branson has written a letter to Chelsea manager Jose Mourinho asking for him to call it a day at Stamford Bridge and head over to Villa Park, and he even asks if he can bring Diego Costa with him.
Aston Villa - the latest match in pictures

Show all 108
Showing off his letter while wearing a Villa kit, Jude believes that the addition of 'The Special One' along with the fiery striker will be enough to get the Midlands' club firing on all cylinders and save them from the relegation dogfight they currently find themselves in.
Jude wrote: "Dear Mr Mourinho, My name is Jude. I am 6 years old and I support Aston Villa. You are my favourite manager. Please could you manage Villa and bring Costa with you? We need help. Thank you Jude Branson."
Speaking to the Birmingham Mail, Jude's father Phil Branson admitted that the pairs' visit to Villa Park last month to witness the 2-0 defeat to Liverpool proved to be the tipping point for young Jude.
He said: "I took him to the Liverpool match last month and that was the point where he started to get annoyed.
"We were walking out of the ground after the final whistle and he was moaning asking why we never score or never win.
"The thing is, this is a lad that is totally obsessed with the club, they can do no wrong in his eyes and even he was getting annoyed.
"He said he wanted us to get a new manager so I asked him who does he want.
"Straight away he said Mourinho, no messing! At least he's got good taste!
"He said he was going to write to him when he got home, so he did. He's asked Mourinho to come and help, and he's also asked if he could bring Costa. He's still convinced that Mourinho is going to come and sort us out."
Despite the heart-warming plea for help, Jude may want to reconsider his No 1 target, given Mourinho has never won at Villa Park. The Chelsea manager has suffered defeat on his last two visits which came in 2007 and 2014, while the other two matches there have ended in a draw.
Of course, that could all change today with the two sides squaring off against each other.
Register for free to continue reading
Registration is a free and easy way to support our truly independent journalism
By registering, you will also enjoy limited access to Premium articles, exclusive newsletters, commenting, and virtual events with our leading journalists
Already have an account? sign in
Join our new commenting forum
Join thought-provoking conversations, follow other Independent readers and see their replies