Benayoun: I was no deadline-day panic buy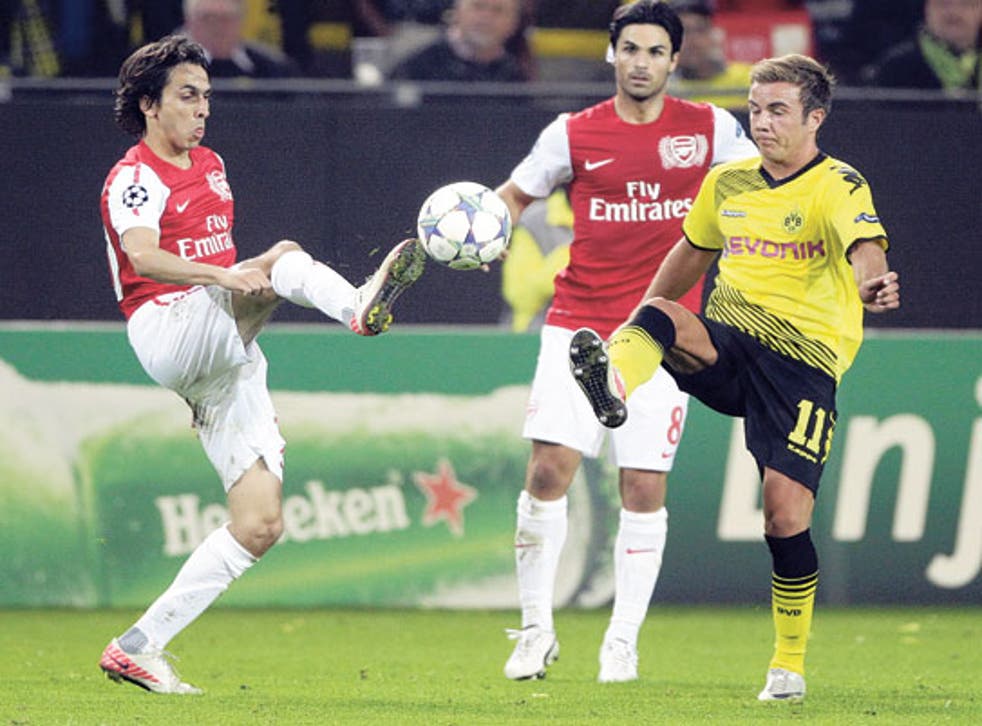 Yossi Benayoun has revealed that Arsène Wenger's last-minute plunge into the transfer market did contain more forethought than the trolley dash it has been derided as.
The Israeli's loan from Chelsea to Arsenal was one of deadline-day's more surprising moves but, said Benayoun, it had been planed for more than a week. "The media thought it was dramatic, but I knew it would go to the last day," he said. "There was an agreement between me and Chelsea that we would wait until then because they wanted to bring in another player – either [Raul] Meireles or [Luka] Modric. I first heard about the interest from Arsenal eight days before the end of the window and when I knew they wanted me it was an easy choice.
"I had a few good options from clubs in England and outside but as soon as I heard about Arsenal my mind was made up. Deadline day was calm for me. I flew in from Israel in the morning, from the national team, and knew it was going to happen."
It was, nevertheless, very late in the evening when Chelsea finally signed Meireles from Liverpool having given up on Modric, and Benayoun could join Arsenal. That his was a loan move meant it went through more quickly as there was less paperwork.
Benayoun made his first start for Arsenal on Tuesday night, in their opening Champions' League match at Borussia Dortmund. Arsenal drew 1-1 and Benayoun, playing a variety of offensive midfield roles, had a quiet game.
"I think it was a good start for us in the competition," said Benayoun. "We were unlucky because they scored a lovely goal at the end, but we need to be happy with the point. We had a good performance and hopefully we can take confidence from this and build for Blackburn [where Arsenal will play on Saturday].
"I want to improve my understanding with the team because but I think there's plenty of quality in this team so we'll quickly understand each other and be better."
That thought was echoed by Mikel Arteta, who was making his second appearance since moving from Everton. "It will take time [for the team to gel] because most of the guys came at the last minute, but when you've got the quality it makes everything easier," he said.
Arteta, who left Goodison after six-and-a-half seasons in which the club reached an FA Cup final but won no honours, added: "The challenge here is to win trophies. At Everton I didn't have the chance to do that. Hopefully that will happen here. Arsenal have been so close."
The Basque, who won the treble in Scotland with Rangers in 2002-03, said: "Winning a trophy or not is sometimes down to a very small detail so the important thing is to make sure we're close enough to have the chance." Of Tuesday's match, in which Dortmund levelled with two minutes remaining, he said: If you win the next game at home [to Olympiakos], it's a good point, if we don't, it's not as good because we had the three points in our hands."
Register for free to continue reading
Registration is a free and easy way to support our truly independent journalism
By registering, you will also enjoy limited access to Premium articles, exclusive newsletters, commenting, and virtual events with our leading journalists
Already have an account? sign in
Register for free to continue reading
Registration is a free and easy way to support our truly independent journalism
By registering, you will also enjoy limited access to Premium articles, exclusive newsletters, commenting, and virtual events with our leading journalists
Already have an account? sign in
Join our new commenting forum
Join thought-provoking conversations, follow other Independent readers and see their replies