Bournemouth congratulate Harry Arter on becoming a father
Arter and his partner Rachel recieved goodwill messages from around football after the birth of daugher Raine
Saturday 18 February 2017 13:25
comments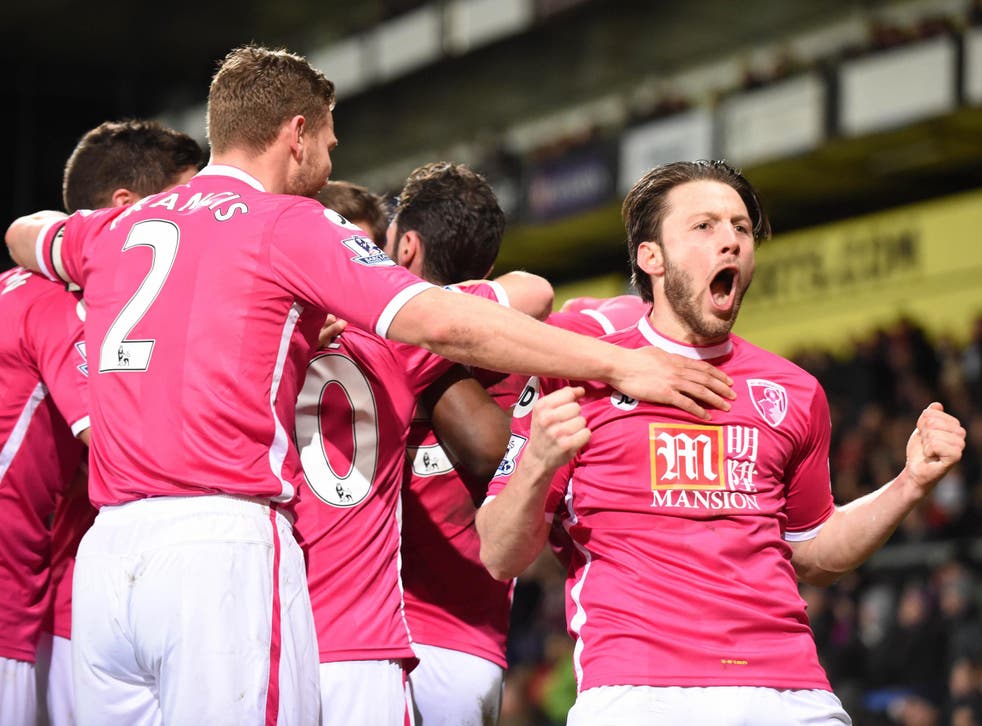 Bournemouth's Harry Arter has become a father after his partner Rachel gave birth to a baby girl.
The 27-year-old midfielder and his partner have been congratulated by the club and from people across football on the birth of Raine, who was born 14 months after his daughter Renee was delivered stillborn.
Bournemouth chairman Jeff Mostyn said on Twitter: "Thrilled with the incredible news HarryArter2 and Rachel have a baby daughter Raine. With Fondest Love from us all."
Bournemouth's official account added: "From one family to another, congratulations HarryArter2!"
Arter later thanked those who had left him messages on his Twitter account:
Arter earlier this week paid tribute to Manchester City boss Pep Guardiola, who spoke to him on the pitch to wish him luck with the birth in the wake of City's win over Bournemouth on Monday.
Speaking to the Daily Echo afterwards, Arter said: 'He offered his best wishes for me and my partner this week, which was an unbelievable touch.
"He is someone I have a massive amount of respect for. I watched his Barcelona teams - and look at his Manchester City side tonight.
"For me, he is the best manager in the world. I don't think there's anybody close to him and what he has achieved.
"For him to offer that to me, I respected it and accepted it with a smile on my face."
Join our new commenting forum
Join thought-provoking conversations, follow other Independent readers and see their replies