Brendan Rodgers expects Jose Reina to remain at Liverpool despite Barcelona rumours
Goalkeeper has been linked with a return to the Nou Camp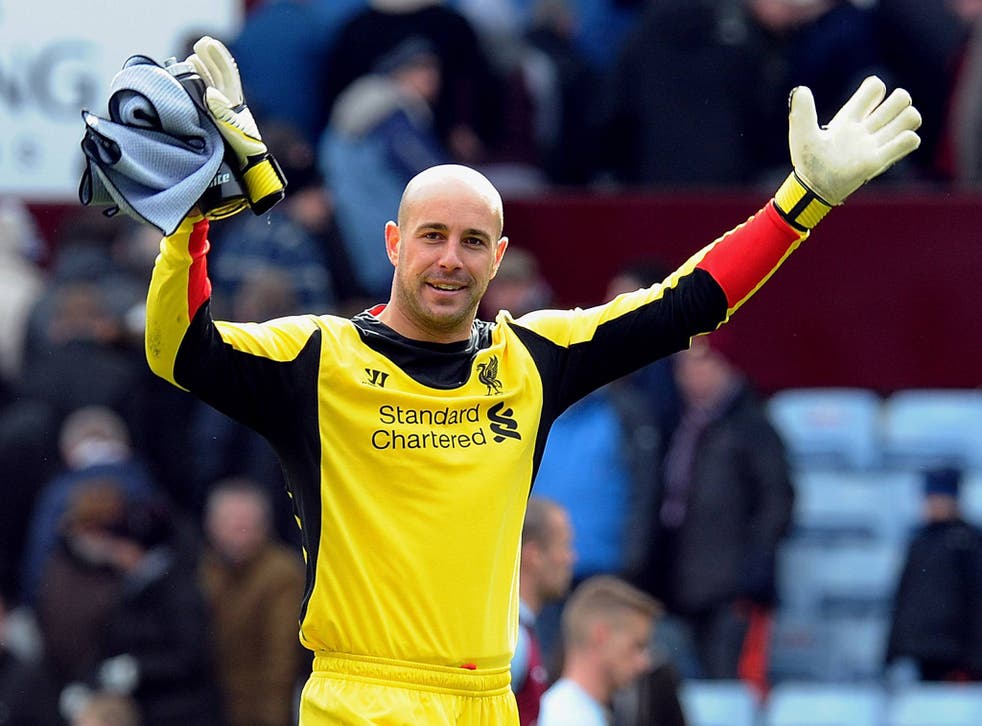 Liverpool manager Brendnan Rodgers expects Jose Reina to remain at Anfield despite speculation linking his goalkeeper with a switch to Barcelona.
The stopper has emerged as a leading candidate to replace Victor Valdes, who has said he will not sign a new contract at the Nou Camp. There has also been speculation linking Reina with Arsenal.
However, Rodgers is confident the Spaniard will still be a Liverpool player come the start of next season.
"He's never been unsettled and our relationship is very strong. I have given him and a few of the senior boys real responsibility and I think they have enjoyed that.
"I see him as someone who is going to be here. He is 30 years of age and is someone who looks after his body. The sports science team this year have worked really well with him.
"I think he's been outstanding and had great focus and hopefully that will continue for us."
Speculation that Reina, who came through the youth system at Barcelona, could switch to the Nou Camp increased earlier this year after the goalkeeper's father claimed his son would like to return.
Rodgers said: "I think a lot of the stuff this year has been based on speculation with (Victor) Valdes going, or possibly going, there have been links they (Barcelona) will be in for another keeper. His dad has said some things and whatever.
"Pepe and I speak a lot. He's a good man and I've got real respect for him as a player and as a human being.
"He understands everything we are trying to do here and is a great voice in the little debriefing meetings we have with the group and with the defenders and other goalkeepers. He's brilliant."
Join our new commenting forum
Join thought-provoking conversations, follow other Independent readers and see their replies