Ladbrokes forced to apologise to Burnley after official sponsor mocked club's own players on Twitter
Ladbrokes, who are the club's "official UK betting partner" and sponsor the Cricket Field Stand at Turf Moor, made the post in the wake of Burnley's loss to Leeds in the Carabao Cup on Tuesday
Wednesday 20 September 2017 12:36
comments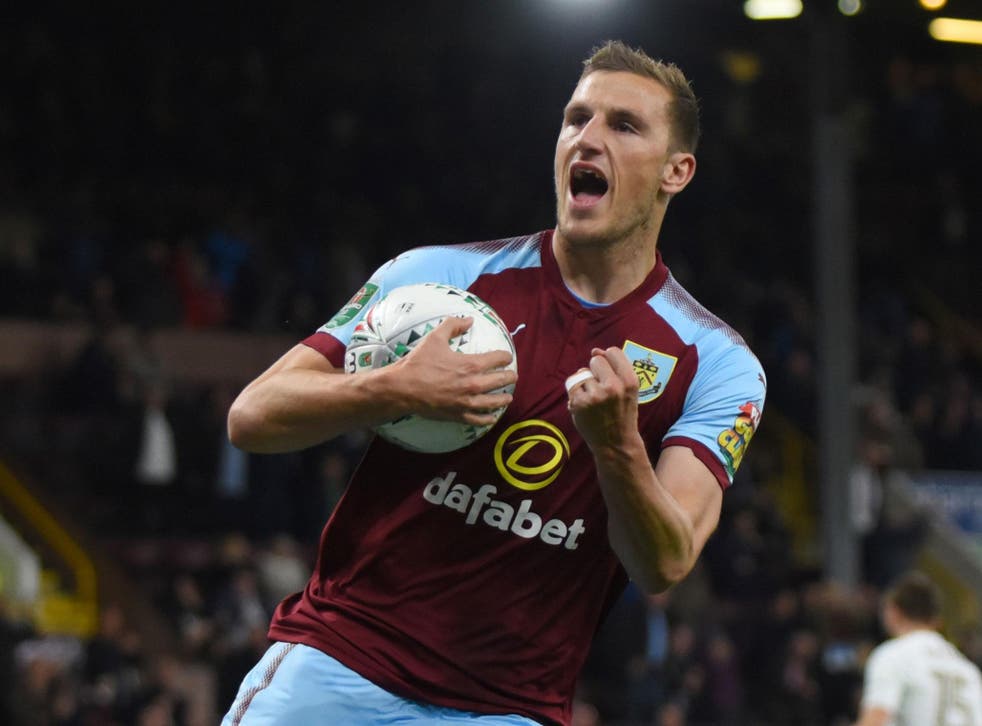 Ladbrokes have been forced to apologise to Burnley for a message on social media which contained a rude gesture towards players Chris Wood and Charlie Taylor.
Ladbrokes, who are the club's "official UK betting partner" and sponsor the Cricket Field Stand at Turf Moor, made the post in the wake of Burnley's loss to Leeds in the Carabao Cup on Tuesday.
Former Leeds player Wood scored a late equaliser as his side twice came back from a goal down, only to lose 5-3 on penalties after extra-time.
Following the game, a message on Ladbrokes' official Twitter account was addressed to Wood and Taylor, followed by an image of a raised middle finger and the words: "Yours sincerely, Leeds fans £LUFC."
"The club are aware of the problem. We have contacted Ladbrokes and are awaiting a full response," the club said in a statement.
The betting firm have since apologised: "They were very poorly conceived tweets which have since been deleted. It was only intended to be a bit of fun but failed, and we have already apologised to Burnley FC.
"We would also like to apologise to any fans that took offence."
Neither goalscorer Wood nor Taylor would have expected a warm reception from the away end, despite their respective efforts across the Pennines over several years, but were subjected to abuse throughout the game and manager Sean Dyche found the vitriol hard to comprehend.
"It's a strange business, football," he said. "Twenty-odd million they've made for a club (in transfer fees) and they get slaughtered. I don't know any more how fans react to players, ex-players, all that stuff, but that's football now.
"Those two have been fantastic servants to Leeds, if I'm honest. But Woody has done fantastically, walking on to our pitch and scoring, and again in the shootout."
Join our new commenting forum
Join thought-provoking conversations, follow other Independent readers and see their replies