Burnley's season crystallises something Manchester United found out the hard way - money doesn't always win
Jose Mourinho's hyper-corporate beast have unloaded hundreds of millions but still find themselves way off the title pace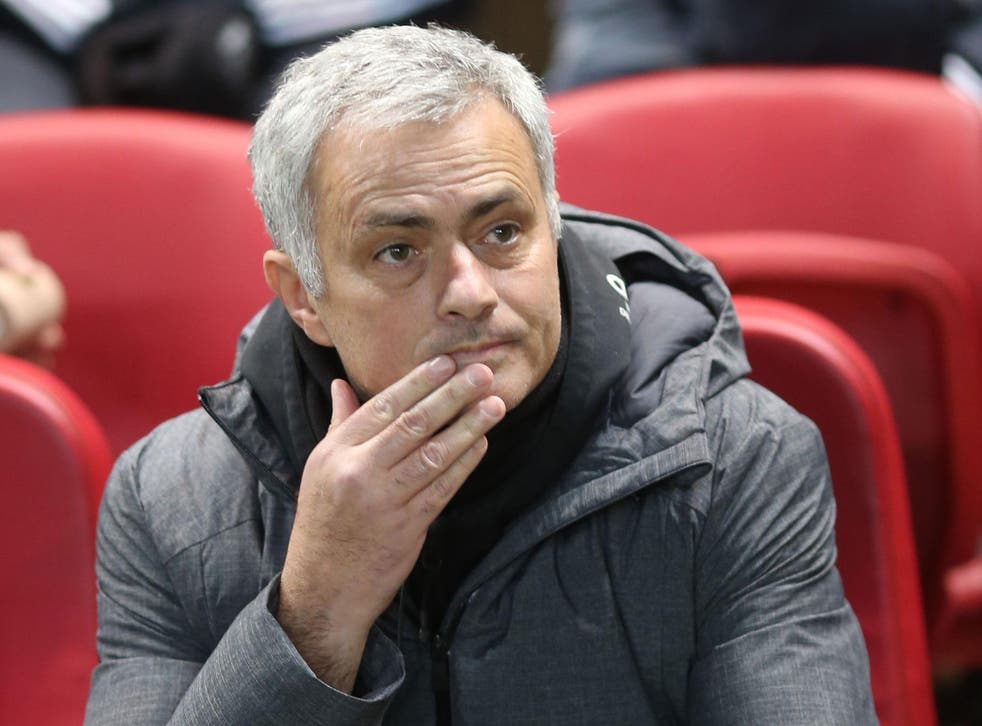 Around Manchester United, some of the murmurs in the wake of Manchester City's commanding lead in the Premier League - and controlled win at Old Trafford - are that it is becoming "increasingly impossible to compete against a state". The reference, of course, is to the extra depth of Abu Dhabi resources available to Pep Guardiola. The wonder is what a number of Sir Alex Ferguson's Premier League competitors over the years would think of that - given how United were to first to really industrialise the commercialisation of their club - let alone Burnley.
Sean Dyche's side travel to Old Trafford on Boxing Day, in one of a small number of fixtures that so fully focus and crystallise one of the European football's dominant factors right now.
Given the broadcasting money washing into the game, as well as the distinctive nature of some ownerships, it is simply impossible to get away from the imposing power of cash. It also creates more of an discussion for managers, since the difference in resources become so distinctive and disparate that they more transparently display one of the 'fundamentals' of the job: who is best "managing" the assets and money available to them.
There can be no debate about Dyche. He is currently doing a sensational job.
Burnley of course aren't the only club to threaten a sensation halfway through a campaign. Leaving aside the outstanding outlier that was Leicester City 2015-16, there were cases like Steve Clark's West Brom. A lot of the talk around the Christmas of 2012-13 was whether they could really keep it up and qualify for the Champions League.
They couldn't, and fell away. Even if Burnley follow that example rather than something closer to the exception of Leicester, though, it shouldn't obscure exactly what alchemy Dyche is producing here. They have the third smallest wage bill in the Premier League going by the last accounts, so should barely be staying in the division, let alone looking somewhere between very comfortably and outright commanding.
Dyche has so honed and maximised what's available to him, mixing some proper old-school football traits like a properly coherent unit, with a modern approach to analytics.
Defenders that Manchester United could sign this January

Show all 8
They've also made it difficult for a lot of the really big sides this season, even those on very good form - like United.
This whole issue is a bit more complex for the Old Trafford club and Jose Mourinho, but there can be little debate he has done well in this campaign, especially when they have one of their best ever records at this point.
He has brought the side on, and it could have been enough to finally bring the Premier League trophy back - had it not been for City so stepping it up and standing on everybody's throats.
It is still, well, a bit rich for United to complain of resources. Sure, unlike City, they have to pay dividends. They are still one of the most ostentatious commercial enterprises in sport have the biggest wage bill in the division, though, should be one of just two clubs along with Chelsea able to put it up to them.
There's also the problem that everything is being maximised at City, not just the football team.
Even if it does give rise to debate over whether Pep Guardiola is playing football of the future against more outdated approaches elsewhere, the Etihad club are so far ahead in terms of the football structure. While that allows City to put proper plans in place in terms of recruitment - and plan for the short-term, medium-term and long-term - United's feels much more ad hoc.
Winter transfer window: Ten players looking for a move in January
Approaches to this January alone have already shifted a fair bit over the past month, with some of that in response to how City have been doing.
Mourinho now wants to bolster the depth of his squad but, for this Boxing Day, they should still have more than enough to beat this Burnley.
It's one of the many things that City have made a virtue of this season, but one thing that football as a sport so often upends. Even if money has now pervaded all levels of the game to such a perverse degree, it doesn't always win.
Register for free to continue reading
Registration is a free and easy way to support our truly independent journalism
By registering, you will also enjoy limited access to Premium articles, exclusive newsletters, commenting, and virtual events with our leading journalists
Already have an account? sign in
Register for free to continue reading
Registration is a free and easy way to support our truly independent journalism
By registering, you will also enjoy limited access to Premium articles, exclusive newsletters, commenting, and virtual events with our leading journalists
Already have an account? sign in
Join our new commenting forum
Join thought-provoking conversations, follow other Independent readers and see their replies