John Terry hopes to one day return to Wembley as a manager
The defender is currently weighing up his options but admitted after Sunday's FA Cup final that he wishes to become a manager
Jack Pitt-Brooke Comments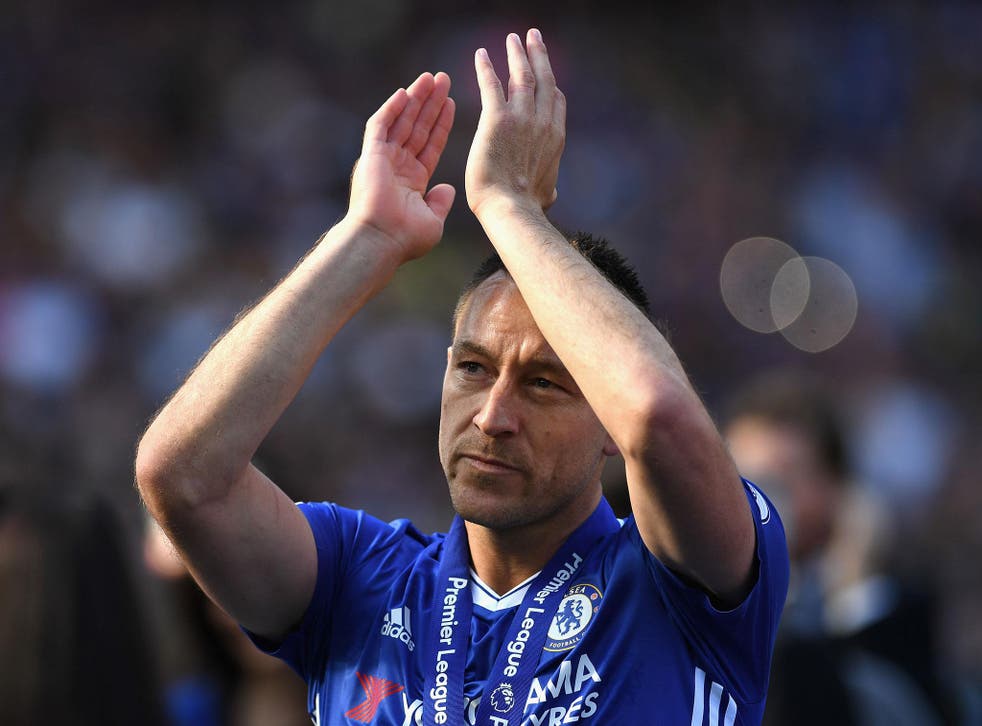 John Terry accepts that he is unlikely to play at Wembley again but is hoping to get back there as a manager.
Terry has played his last game for Chelsea and is now taking some time off to think about his next step, as he weighs up offers to keep playing in England and abroad, if he does decide to keep playing at all.
But Terry's long-term goal is to become a manager. Once he stops playing he will be able to focus fully on getting there and doing his coaching badges, which Terry has already started working on.
FA Cup final: Arsenal vs Chelsea player ratings

Show all 22
"This is the last time probably at Wembley as a player," Terry said on Saturday night after the FA Cup final. "Hopefully one day I'll be back here as a manager, that is the ambition.
"I think I've got too much to give and I've learned too much not to pass that on, whether that's initially to a younger generation or eventually at this level. Listen, this is the target: being here managing a top side."
Terry will say his last goodbyes to the Chelsea players on Sunday evening at Chelsea's player of the season awards. Terry will give a speech to Chelsea players and staff and said it will be an "emotional" occasion. The club will also bid farewell to Steve Holland, the departing coach.
"Listen, it's going to be sad times," Terry said. "It is such a long time I've been here and so many friends, and kind of people inside the club that you guys don't get to see that you have day in, day out relationships with. Emotional times for myself and Steve obviously who is leaving as well."
This season's Premier League title was the fifth of Terry's spell at Chelsea and he is confident the players can continue to improve in his absence next year. Terry's departure marks the end of the original Jose Mourinho team, following the departure of Ashley Cole, Petr Cech, Frank Lampard and Didier Drogba over the last few years. But he backs his current team-mates to keep progressing.
"I think we can push on," Terry said. "Listen, clearly we have to keep improving year after year."
Terry pointed to Manchester City signing Bernardo Silva to show that Chelsea need to follow with their own signings.
"You can't stand still in the transfer market. Man City have already made one big signing, we need to act fast and I am sure the club will. Everyone needs to keep raising the bar.
"This team is a great group and seeing it from a different perspective, from my point of view, this year, certain people stand up to the plate at half-time today and other big games when we've been losing. They are really stepping into the shoes that me, Lamps, Didier, Ash, Pete have left."
Register for free to continue reading
Registration is a free and easy way to support our truly independent journalism
By registering, you will also enjoy limited access to Premium articles, exclusive newsletters, commenting, and virtual events with our leading journalists
Already have an account? sign in
Join our new commenting forum
Join thought-provoking conversations, follow other Independent readers and see their replies