Chelsea chairman Roman Abramovich puts Stamford Bridge redevelopment plans on hold
Chelsea issued a statement on Thursday afternoon blaming the 'current unfavourable investment climate' for the decision
Jack Pitt-Brooke
Thursday 31 May 2018 18:34 Comments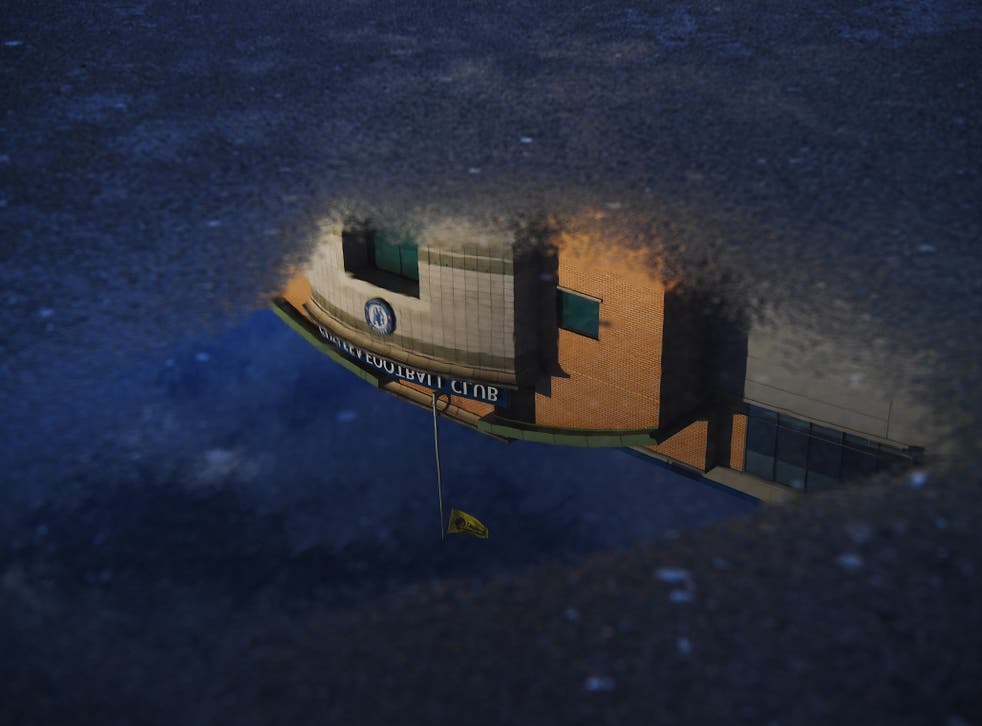 Roman Abramovich has called a halt to Chelsea's £1billion Stamford Bridge re-build, throwing the future of the project into question.
Chelsea issued a statement on Thursday afternoon blaming the "current unfavourable investment climate" for the decision. Abramovich has faced weeks of difficulty over his right to work in the UK, prompting the decision that now is not the right time to pursue such an expensive project.
Facing delays in having his UK tier-1 visa renewed, Abramovich took Israeli citizenship earlier this week, allowing him to travel visa-free in the UK but not to work here. According to a report in the Jerusalem Post on Thursday, he has now withdrawn his application for a new UK visa pending the UK government's review of the issuing of investor visas.
As Abramovich can freely travel to the UK with his Israeli passport, the day-to-day situation at Chelsea is unchanged and was described today as "business as usual". But the news raises questions about when Abramovich will be able to invest again, and when Chelsea will get their long-planned new stadium.
Premier League kits gallery and Europe

Show all 23
Chelsea have already been through a lengthy planning process to get this far with their stadium. Chelsea received planning permission from Hammersmith and Fulham Council on 11 January 2017 and formal approval from the office of mayor Sadiq Khan, supporting the council's decision, on 6 March 2017.
Even then Chelsea faced an injunction from a local family who argued that the new ground would deprive them of their "right to light" and it was only in January 2018 that the council agreed to compulsorily purchase a particular piece of land, thereby invalidating the injunction. The plan was for Chelsea to play two more seasons at Stamford Bridge and then to knock it down, play elsewhere for four seasons and then move to the new ground for the start of the 2024-2025 season.
Chelsea announced on Thursday that while the new stadium project was "on hold", that "no further pre-construction design and planning work will occur", and that the club "does not have a time frame set for reconsideration of its decision".
But the club cannot wait indefinitely for a more favourable investment climate. The planning permission they won only lasts for three years from the mayor's approval, meaning that if work has not started by March 2020 then the planning permission will expire and Chelsea will have to start the process from scratch. "We are aware of this latest news, and are in regular contact with Chelsea Football Club," said a spokesperson for Hammersmith and Fulham Council. "It remains our main priority to get the best benefits from this development for the people of Hammersmith & Fulham."
Chelsea's football operations are in limbo too, with Antonio Conte still at the club even though his departure is widely expected this summer. Maurizio Sarri is favourite to replace him and has even been replaced as Napoli manager by Carlo Ancelotti, but no agreement has been reached for Conte to leave or Sarri to join. Key players Eden Hazard and Thibaut Courtois are still yet to sign new contracts at the club.
Register for free to continue reading
Registration is a free and easy way to support our truly independent journalism
By registering, you will also enjoy limited access to Premium articles, exclusive newsletters, commenting, and virtual events with our leading journalists
Already have an account? sign in
Join our new commenting forum
Join thought-provoking conversations, follow other Independent readers and see their replies