Antonio Conte labels Liverpool's Champions League success as 'luck' compared to Premier League crowns
Conte believes winning the league is a better judge than a knockout competition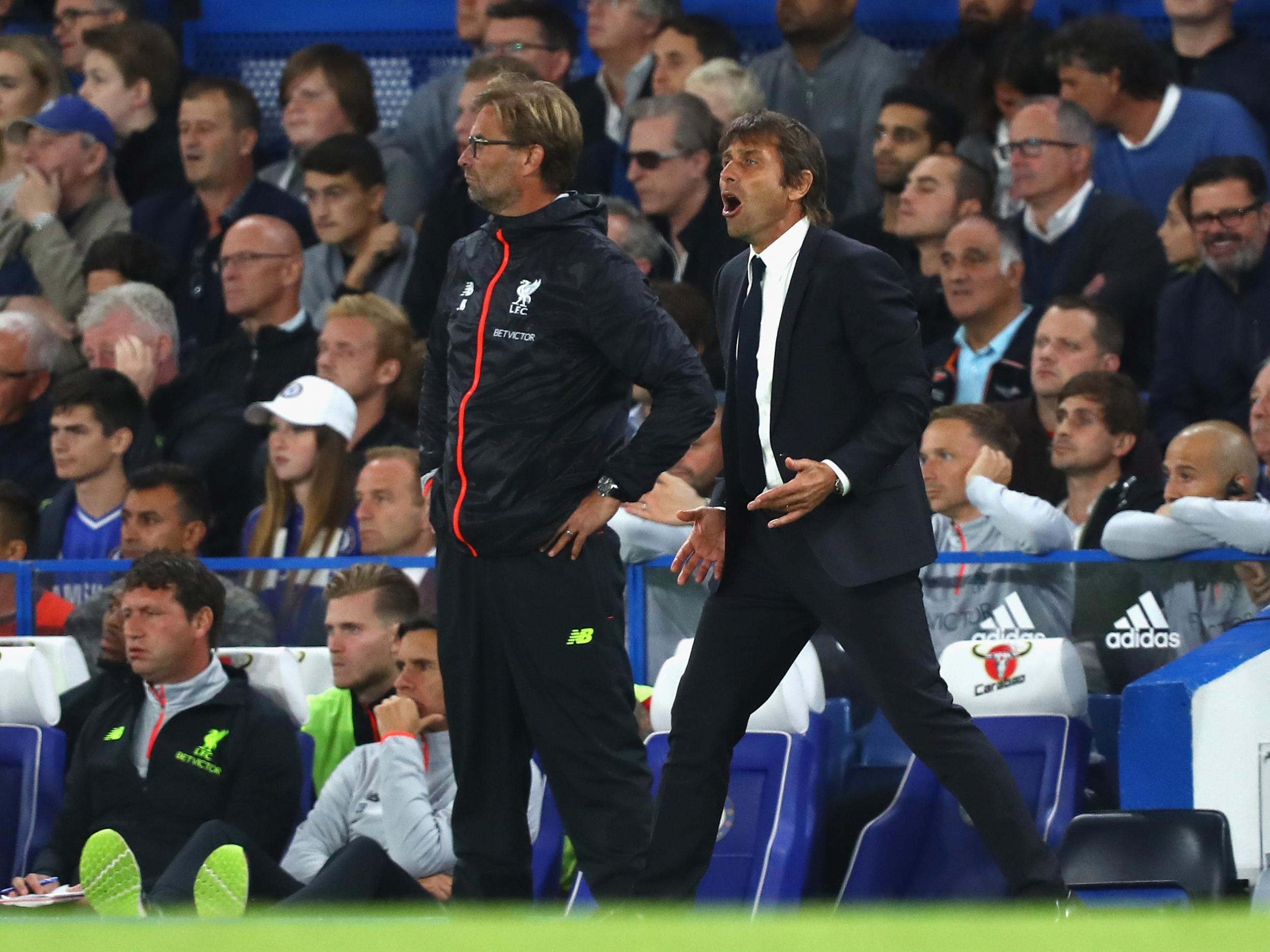 Antonio Conte has reacted to Liverpool's success in reaching the Champions League final by insisting it takes a slice of luck to triumph in European football's premier competition.
The Chelsea head coach is hoping to bring Jurgen Klopp his players back down to earth in the wake of their narrow victory over AS Roma when the Anfield club visit Stamford Bridge on Sunday. Conte will hope the emotional demands placed on Klopp's squad in the Italian capital on Tuesday will enhance his own side's chances of securing the victory that would keep alive their chances of finishing in the top four.
Success in knockout competitions, including in Europe, has so far eluded Conte as a manager but having won championships with Juventus and, last season, with Chelsea, he believes it takes different qualities to win titles and cups.
"I think that, in the league, you have 38 games to show you deserve to win the league, to show you are the best during the season," he said. "In the Champions League, when you reach the last 16 or quarter-finals or semi-finals, one situation – positive or negative – can change your future in this competition. For this reason, I think that to win the Champions League you must be more lucky.
"You must be good to deserve it, but at the same time you must be lucky. One referee's decision can settle your future totally. In the league, over 38 games, usually the team who deserves to win it wins it.
"Luck is always important in every competition, but when you have the possibility to play 38 games you can show you are the best. In a little tournament, like the FA Cup or Carabao or Champions League or Europa League, sometimes one decision can move your future. Sometimes you are lucky or you are unlucky.
"But Liverpool deserve to play in this final. They eliminated Manchester City and deserve to play the final."
Chelsea go into Sunday's meeting lying six points behind Klopp's side with a game in hand. Liverpool's superior goal difference means they will retain the upper hand in the battle for the top four, even if Conte's team triumph and then gain maximum points against Huddersfield on Wednesday but the pressure on the Merseysiders to beat Brighton on the final day will increase.
"This could be a good opportunity for us," said Conte. "But as I said a lot of times, in the last three games, if we want to keep the hope alive, we have to win. We have to get the three points. As you know, Liverpool are a good team. It won't be easy. But, if we want to keep the hope alive, we have to try to win and get three points on Sunday."
Chelsea's hopes could hinge on their ability to stifle the threat of Mohamed Salah, the Premier League's leading scorer who made a permanent move away from Chelsea shortly after Conte's arrival at the club.
Join our commenting forum
Join thought-provoking conversations, follow other Independent readers and see their replies