Middlesbrough vs Chelsea: I stumbled on my 3-4-3 formation by accident, admits Antonio Conte after resurgent run
Conte's side have won all five league games since the Italian opted to play three at the back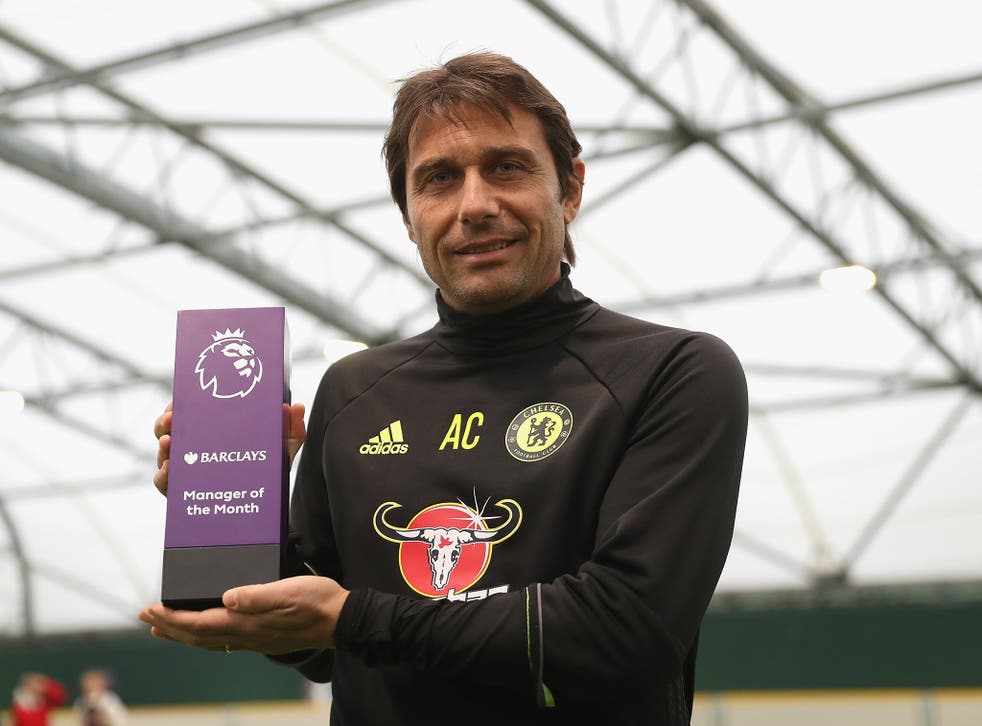 Antonio Conte has told how he struck lucky with Chelsea's new-look 3-4-3 system after stumbling on the formation by chance.
The West Londoners have won all five league games since the Italian opted to play three at the back after his other options failed.
Not only has the system finally been able to get the best out of Eden Hazard, Chelsea have also kept five consecutive clean sheets.
"I must be honest because we started our season with different ideas," said Conte. "At the start I wanted to play with 4-2-4 with two forward roles and two wingers.
"We didn't find the right balance, I tried to change 4-3-3, to play with midfield more. Then I change to 3-4-3. 3-4-3 was an alternative with 4-2-4.
"When we prepared for the season, the club knew my idea and the first idea was 4-2-4, the second idea was 3-4-3. I knew that 4-2-4 was perfect for these players.
"But the message was very clear. When you you see that every game you concede goals and many chances to score other goals, it means you have to change something.
"For this reason I changed it. I try to give more balance offensively and defensively. This happened. Also because I see that the players enjoy this type of football, this system. Every single player has his quality in this system."
Conte admits the speed of which his players have adapted have taken him by surprise. Lucky managers make good ones, it would seem.
"It's not the same to play with four defenders and to play with three defenders," he said. "But the first two weeks we worked a lot, above all the first week because we changed it after Arsenal. Then there was the international break.
"Then we started to work very hard to find the right line of passes with the ball and to find the right situation defensive. But yes, I'm surprised at the speed to understand this new change."
Hazard is the main beneficiary with four goals in his last three matches which helped him win the Premier League player of the month for October.
"This season I'm seeing a lot of positive things for Eden, with the ball and without the ball," said Conte, happy that the Belgian who had such a disappointing campaign last term appears firmly back to his best form of two seasons ago. "It's important, because to be a complete player you must do both phases, with the ball and without the ball. Eden is doing this and it's fantastic.
"Eden is a player with great talent. He's an important player for Chelsea. It's important to be in good form.
"I like to see my players always involved in the project, in the idea of football, when we are playing. You can see Eden is always involved in the game.
"He's always a point of reference for his team-mates. I think he's fantastic at this. It's great for us, for the team-mates to see that Eden is always available for a pass. It's important to put these players in the best condition for their talent and for me it's important to see that they put himself, their talent, in the team.
"He's playing good football. I think he's enjoying to play his football now. It's very important to continue in this way."
Join our new commenting forum
Join thought-provoking conversations, follow other Independent readers and see their replies