Chelsea vs West Ham: Leicester City blueprint impresses new Blues boss Antonio Conte ahead of bow
Former Italy boss Conte has admitted he will struggle to sleep the night before Chelsea host West Ham in Monday's league season opener at Stamford Bridge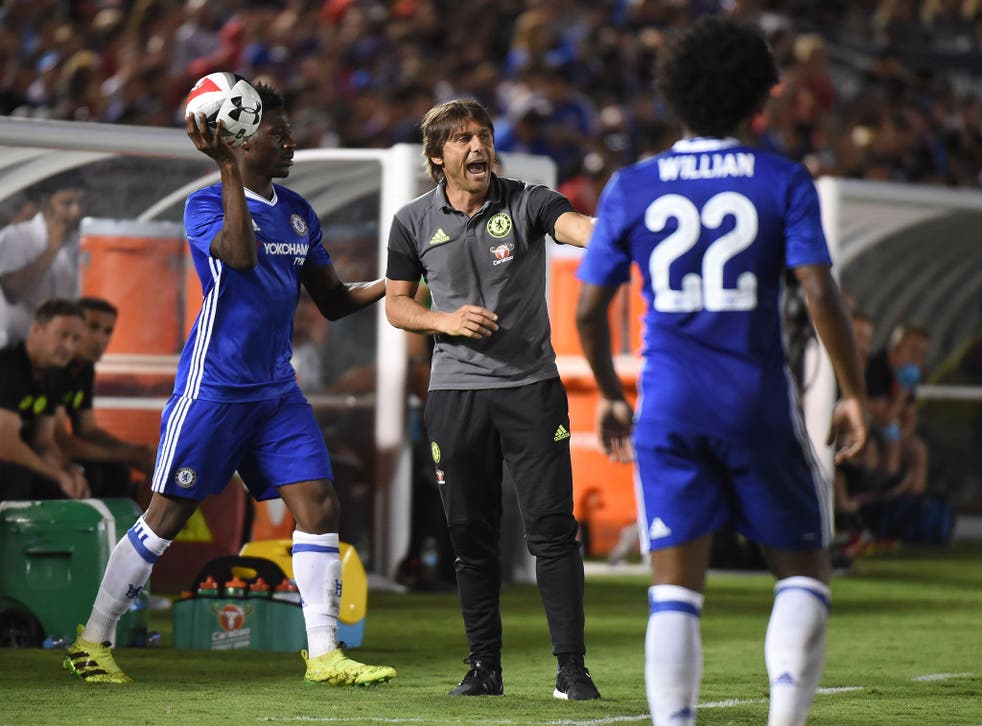 Antonio Conte has told Chelsea to emulate the team spirit Claudio Ranieri fostered as Leicester swept to last season's Premier League title.
Former Italy boss Conte has admitted he will struggle to sleep the night before Chelsea host West Ham in Monday's league season opener at Stamford Bridge.
The ex-Italy midfielder revealed he often wakes up in the middle of the night with a tactical brainwave, and now wants his Chelsea players to live and breathe football in exactly the same way.
Leicester produced the Premier League's most unlikely triumph last season, with Conte paying tribute to compatriot and City boss Ranieri.
"It's a fantastic example," said Conte of Ranieri's team spirit at Leicester.
"And I think that a great club must always look to the last season for what happened. Because a team, a great team, who win the league, became a great team, Leicester.
"Ranieri did a fantastic job and the players did a fantastic job, because they created the right spirit.
"And when you watch Leicester's games you understand this great feeling between the players.
"Every player is ready to help his team-mate because he knows in another situation his team-mate will help him.
"It's important to have this if you want to win. It's important to have talented, fantastic players, but it's important as well to create the right spirit."
Revealing he often spends the small hours ploughing through footage of his teams, Conte admitted he cannot escape his workaholic nature.
"When you win it's fantastic, each result is perfect," said Conte.
"But when you lose there are many nights that you don't sleep.
"When you win you reach a great level in your soul, in your mind, and you work very, very hard to have this moment.
"Before the games, usually I don't sleep a lot. I sleep for an hour or so then I wake up and start to think about the game, the situation.
"And often I have a good idea on the tactical aspect."
PA.
Join our new commenting forum
Join thought-provoking conversations, follow other Independent readers and see their replies