Cristiano Ronaldo to Manchester United: Old Trafford officials DO NOT believe Real Madrid star will return to the club next summer
Club believe price could be too much to make a move realistic
Ian Herbert
Friday 03 October 2014 14:54 Comments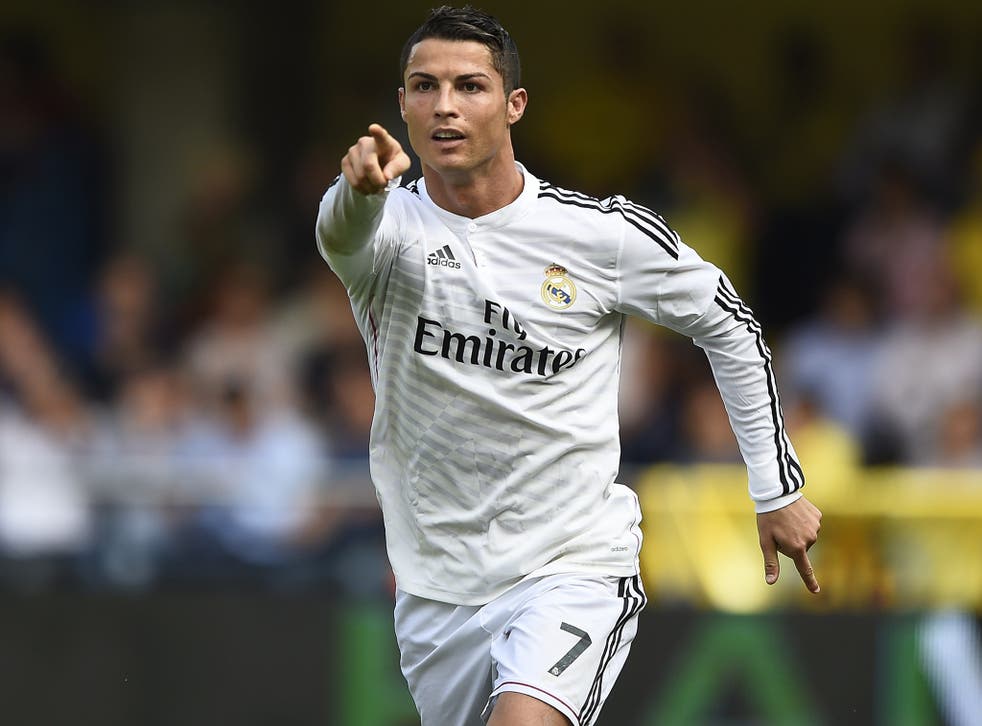 Manchester United are privately resigned to the fact that a move to bring Cristiano Ronaldo back to Old Trafford next summer will not happen.
The leading clubs in world football are expecting Ronaldo to be back on the market next May, as Real Madrid president Florentino Perez takes his last chance to recoup most of the £80m the Spanish side paid for the player, who will turn 30 in February.
But United feel that the summer of last year was their last realistic chance to sign the Portuguese and that the size of outlay required next summer – £140m including £380,000 in wages – will be too much. The player would have to take a substantial pay cut to make a United move viable – but there is no optimism at Old Trafford that he would be willing to do that.
United held genuine hopes that the player might have returned last year, but feel that they became pawns in the player's drive to secure a lucrative new deal, in the same way that United's interest in Cesc Fabregas proved valuable for the Spaniard's attempts to strengthen his position at Barcelona.
The retirement of Sir Alex Ferguson is also viewed within Old Trafford as a decisive factor in the battle to sign Ronaldo being exponentially harder. For as long as Ferguson was at the helm, United would have been remained a hugely attractive proposition.
A guide to every Cristiano Ronaldo hat-trick

Show all 29
Though United would be able to put their sponsorship sales team into overdrive by signing Ronaldo, the more realistic prospect the clubs fans have of seeing him will be in November, when Old Trafford will host a friendly international between Argentina and Portugal.
Real would certainly jump at the chance to sell a player who costs them £34.1m a year, not least because the state of their finances means that Perez must always sell big to buy big, as he likes to do each summer. The club is not in great financial shape, currently running debts which are twice the size of revenues. They also want to renovate the Bernabeu at a cost of 500m euros (£390m).
Register for free to continue reading
Registration is a free and easy way to support our truly independent journalism
By registering, you will also enjoy limited access to Premium articles, exclusive newsletters, commenting, and virtual events with our leading journalists
Already have an account? sign in
Register for free to continue reading
Registration is a free and easy way to support our truly independent journalism
By registering, you will also enjoy limited access to Premium articles, exclusive newsletters, commenting, and virtual events with our leading journalists
Already have an account? sign in
Join our new commenting forum
Join thought-provoking conversations, follow other Independent readers and see their replies