Crystal Palace confirm the appointment of Roy Hodgson as their new manager
Hodgson will be returning to the club with whom he began his playing career in 1965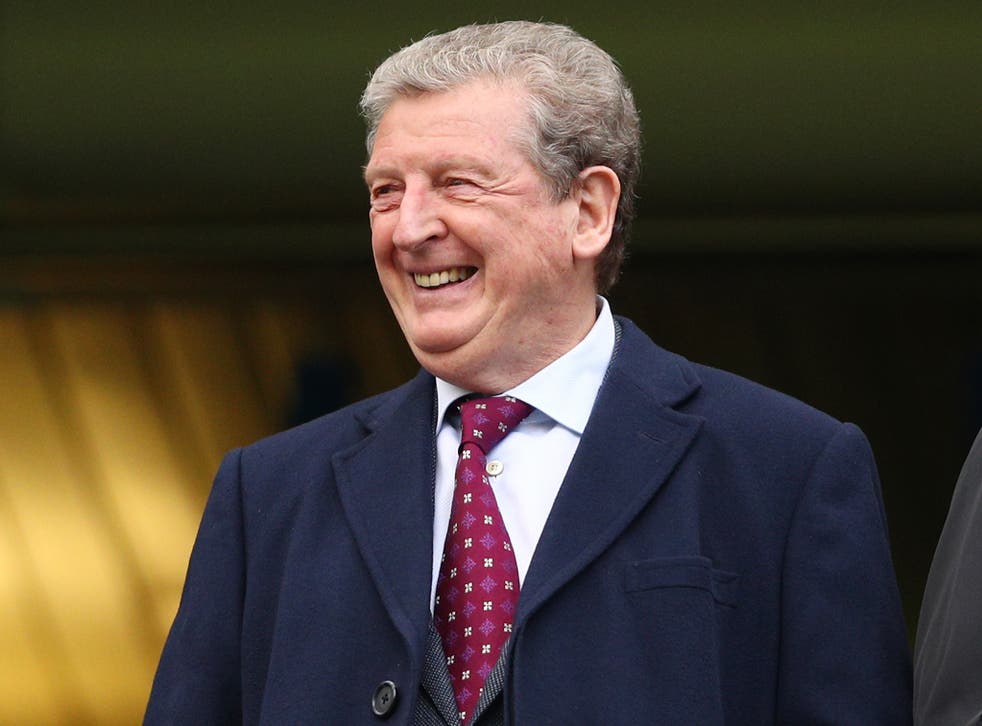 Crystal Palace have announced the appointment of Roy Hodgson as their new manager on a two-year deal.
The former England manager replaces Frank de Boer, who was sacked on Monday after just 77 days and five matches in charge of the club.
Hodgson has been out of work since he stepped down from the England job last summer, after a humiliating loss to Iceland in the round of 16 stage at Euro 2016.
The 70-year-old – who is the oldest man ever to be appointed manager by a Premier League club – has previously managed Blackburn Rovers, Fulham, Liverpool and West Bromwich Albion in the top-flight.
"I am very excited to be back in club football and it is a long while since I have enjoyed the day to day sessions of training," Hodgson said upon his appointment yesterday.
"This is very much the club of my boyhood and I remember in my youth watching the club from the terraces at the Holmesdale Road end which gave me such fond memories.
"In those days I had dreams of playing for the team, then as a coach you think about coaching the team and a lot has happened in between times."
Hodgson added that Palace, who are yet to pick up any points in the Premier League this season and sit bottom of the table, are a club with "huge potential".
"It is very rewarding to find myself here now, in different times, as the Palace manager at a club that I have always loved and admired with a huge potential," he added.
"We are the club of south London, with an enormously large fan base. The ambitions here are realistic and there is an enormous potential for growth and I hope we can achieve our goals."
Ray Lewington will join Hodgson at Selhurst Park, having previously worked alongside him at England and Fulham. The appointment of a first team coach is also expected imminently.
Palace acted quickly to replace De Boer, who was sacked after just 77 days in charge of the club. His spell in charge was the shortest Premier League managerial tenure in terms of games, with his past two jobs lasting a combined 162 days.
Hodgson is the club's seventh permanent manager in the past six years.
Register for free to continue reading
Registration is a free and easy way to support our truly independent journalism
By registering, you will also enjoy limited access to Premium articles, exclusive newsletters, commenting, and virtual events with our leading journalists
Already have an account? sign in
Register for free to continue reading
Registration is a free and easy way to support our truly independent journalism
By registering, you will also enjoy limited access to Premium articles, exclusive newsletters, commenting, and virtual events with our leading journalists
Already have an account? sign in
Join our new commenting forum
Join thought-provoking conversations, follow other Independent readers and see their replies