Crystal Palace v Swansea: Sam Allardyce tells players to 'hold their nerve' in six pointer
Allardyce hoping that Swansea will fold in front of their new manager Paul Clement.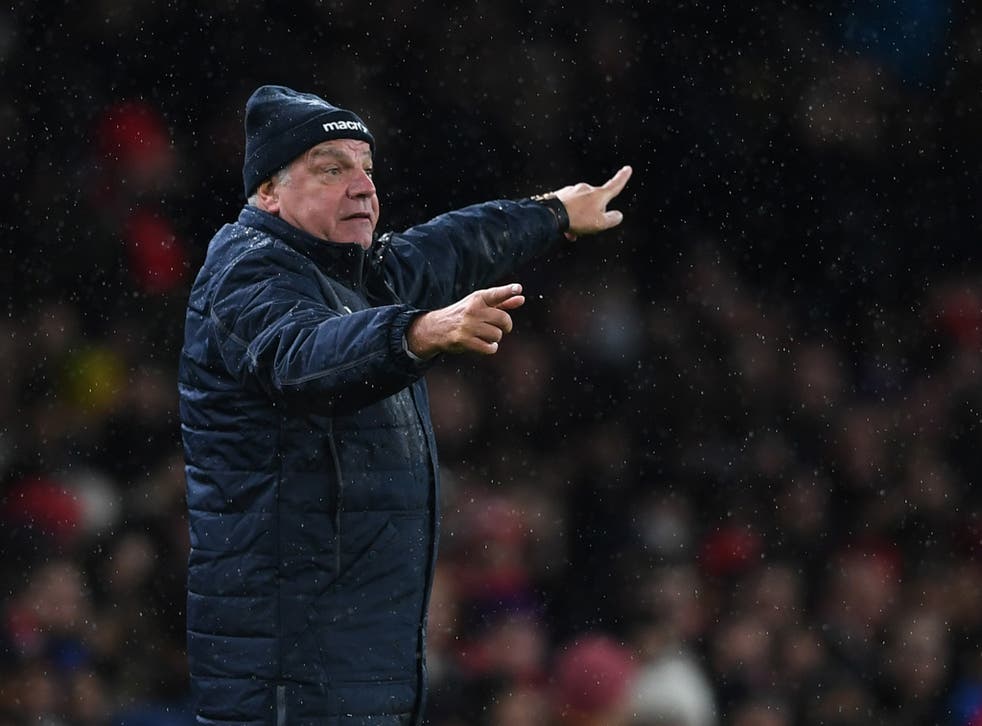 Sam Allardyce has demanded that his struggling Crystal Palace "control their nerves" in the relegation six-pointer against Swansea City tomorrow. Palace have won just one of their last 13 Premier League games, a run dating back to September. On Tuesday they face Swansea City, a team whose confidence is even lower, and whose new manager Paul Clement will be watching from the stands at Selhurst Park.
Palace barely put up a fight losing 2-0 at Arsenal on New Year's Day, a result Allardyce blamed on the players not believing enough in themselves. Ahead of that game, he told his players that Swansea are in an even worse shape than they are, after a run of bad defeats that led to sacking of Bob Bradley.
In Swansea's last four games they have conceded three to Bournemouth, four to West Ham, three to Middlesbrough and three to West Brom, none of those sides having exactly been free-scoring in recent weeks. Allardyce has told his Palace players to stick to their plans and not to go for the jugular, trusting that Swansea will eventually collapse.
"Swansea is a massive game for the nerves of our players," Allardyce said. "They have to control their nerves on that day, because everybody expects us to win on the basis that Swansea are struggling. We are struggling, but they are struggling really badly."
"When they have let goals in, they've conceded three or four. People are expecting us to go out on Tuesday night and thrash Swansea which won't be the case. We would like to beat them by more than one or two goals. But we really have to hold our nerve on Tuesday and produce our best performance."
Allardyce tried to bring Paul Clement into his coaching team during his one-match tenure of the England national team in 2016, but the former Derby County manager stayed at Bayern Munich. Allardyce backed his coaching skills to help Swansea, even though the two are direct rivals tonight.
"It will be down to his coaching of the players, his organisation of the players and the experience he's gained with [Carlo] Ancelotti," Allardyce said. "I have gone into that position many times before so I'm not going to shell out any advice now. I don't want to give him anything he might be able to use. We'll talk after the game by which time we've won hopefully, fingers crossed."
Allardyce hopes that Wilfried Zaha will start to get the rub of the green with decisions after, in Allardyce's opinion, being denied clear free-kicks at Arsenal on Sunday, after the Vicarage Road diving storm. "He certainly didn't get the decisions on Sunday," Allardyce said, "and against Watford that he could have got [a penalty]. The coaches will have to sort that out with the referees and get it right."
Join our new commenting forum
Join thought-provoking conversations, follow other Independent readers and see their replies