Daniel Sturridge completes transfer from Chelsea to Liverpool
England international signs long term contract
Simon Rice
Wednesday 02 January 2013 16:07 Comments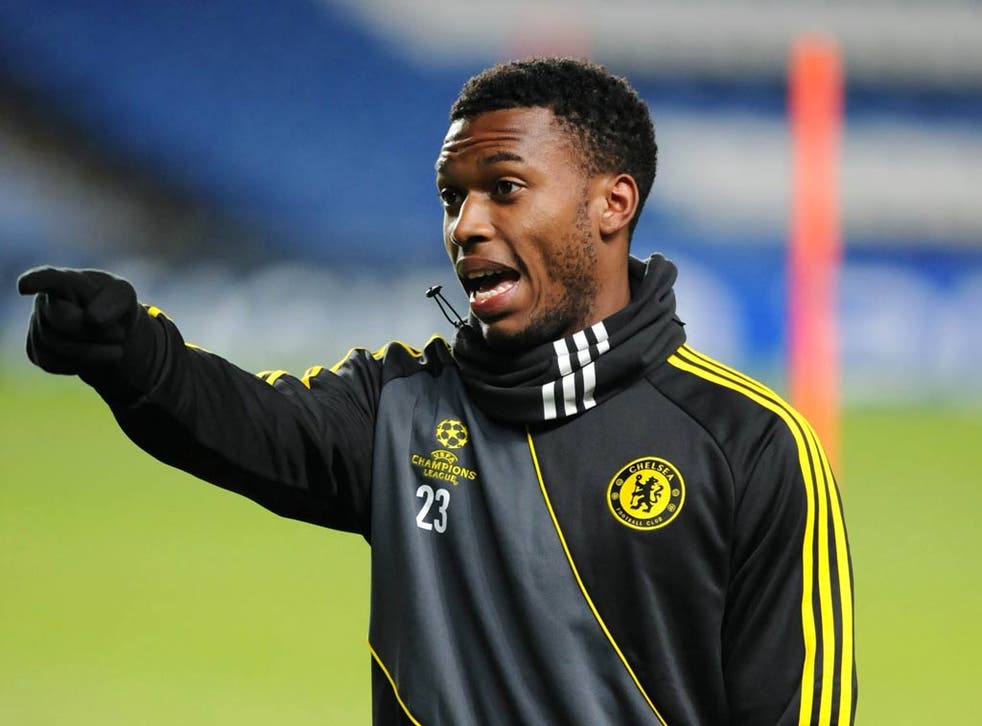 Chelsea striker Daniel Sturridge has completed what is understood to be a £12m transfer to Liverpool.
The deal had been expected to go through after the clubs agreed a fee some time ago and Liverpool have today confirmed the news, saying Sturridge has signed a "long term contract".
Discussing the move the England international said: "I am humbled and happy to be here.
"Brendan Rodgers said he sees me here for a long time - and I also see myself here for a long time. I've not signed here to play for a couple of years and then move on.
"I've signed to be here for as long as possible. It's a humongous club - for me, one of the biggest in the world - and to have the fans and world-class players we have here is amazing."
Sturridge joined Chelsea in 2009 after leaving Manchester City, yet endured a largely frustrating time at Stamford Bridge.
In three-and-a-half years at the club, Sturridge found the back of the net 24 times. However, during a loan spell at Bolton during the 2010/11 season he showed off his ability with eight league goals in 12 appearances.
His performances for the Trotters led to recognition on the international scene and after making his debut against Sweden in 2011, the 23-year-old has gone on to make a further three appearances. He is yet to score for the Three Lions.
"I'm hugely excited. I just can't wait for the games to start rolling on," added Sturridge.
"I've not played for a while - I've had a couple of injuries over the last few months - but I'm just happy now to join such a great club, to be part of a revolution and to be part of something new and something special.
"Hopefully we'll be able to bring a bit of success for the fans.
"I see myself as a striker. I think I perform best there because my attributes, I believe, are best as a central striker.
"But I have played on the wing and have learned a lot doing so. I'd never refuse to play in that position and I've never demanded to play up front, either.
"For me, whatever the manager wants me to do I will do it and work as hard as I can for the club and the fans."
Sturridge is relishing the prospect of linking up with Luis Suarez in particular.
"To have him as a team-mate is great," he said. "He's a very good player, very talented and rated as a one of the best players in attacking positions in the world right now.
"It's good to be part of a team with him in and I'm sure we'll be able to play well together.
"With Luis, Raheem (Sterling) and the other players that are here, it's going to be great for myself and I'm sure we'll connect well together.
"We all have similar attributes so hopefully we'll be able to create a few nightmares for defenders."
Rodgers will be delighted to have added some fire power to his squad.
The Liverpool manager was hugely frustrated when the Reds failed to sign Clint Dempsey during the summer, particularly after Andy Carroll had been allowed to join West Ham on loan for the season.
The failure to bring in anyone up front has led to a huge reliance on Suarez, although Liverpool have been fortunate that the Uruguayan has been in scintillating form this term, scoring 16 goals.
Talking about the support he expected to receive during this transfer window from owners Fenway Sports Group, Rodgers said: "The owners have been great and I have no complaints in terms of where we are as a club at this time.
"The support the club will give us (for transfers) will be excellent."
Sturridge could be unveiled at Anfield tonight during Liverpool's match against Sunderland, although he will not be permitted to play in the match.
He could make his debut on Sunday in the FA Cup Third Round tie against Mansfield Town.
Register for free to continue reading
Registration is a free and easy way to support our truly independent journalism
By registering, you will also enjoy limited access to Premium articles, exclusive newsletters, commenting, and virtual events with our leading journalists
Already have an account? sign in
Join our new commenting forum
Join thought-provoking conversations, follow other Independent readers and see their replies