David Moyes must be given time at Manchester United, says Marouane Fellaini
Belgian thanked manager for his faith in him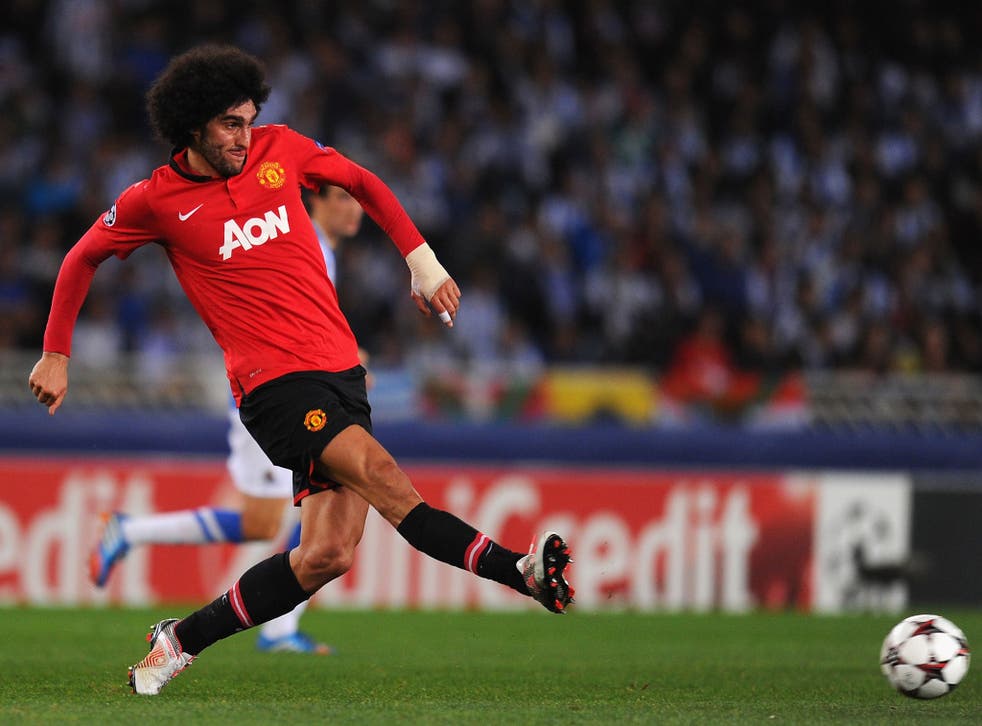 Marouane Fellaini is convinced that his manager David Moyes will be a success at Manchester United, saying that all the Scotsman needs is time.
The giant Belgian midfielder also thanked Moyes for his faith in him and vowed to repay him with his performances for United.
Fellaini was controversially Moyes' only midfield recruit during his turbulent first transfer window as manager and both men have struggled this season as United's form has seen them slip out of the reckoning for Champions League qualification.
However the Belgian believes that his club have what it takes to get back to the top.
"What makes United different is that they stand by managers," Fellaini said. "You look at the career of Sir Alex Ferguson and he managed the club 26 years.
"You have to give David Moyes time as well. He is a strong character. That's why he can take the pressure. Given time he will be good for Manchester United.
"Man United had the same manager for 26 years - to change that is not easy for anyone. The supporters and everybody else has to give him time."
Manchester United: The latest match pictures

Show all 73
Fellaini and Moyes have worked together since 2008, when Everton signed him from Standard Liege and the player was keen to express his gratitude for his long-time manager.
"I can only say a huge thank you because I learned so much from him," Fellaini said.
"When I arrived at Everton he spoke to me about English football, the life and the style of the country. Also at Man United he spoke to me about life there as well. It is important because we have football but we also need a life as well.
"I played a lot of games for Everton and had some very good moments there. I could never say something bad about him because he has done everything for me. When I played bad he told me. When I played well he told me. When I have a bad demeanour on the pitch he tells me.
"When it's bad off the pitch he tells me that as well. It's important for me that when I am good he tells me. And when I am bad he does the same.
"Last season when I was suspended for Stoke City [for a headbutt] he was very hard on me. He made me go back out and train alone with him. I was like his son and I had been bad so I took my punishment."
Fellaini added: "He is the most important person in my career. I could never say something bad about him because he has done everything for me.
"He has done so much or me that of course I want to repay him at Manchester United."
Join our new commenting forum
Join thought-provoking conversations, follow other Independent readers and see their replies