David Moyes is a misogynist with previous, but Sunderland sacking not needed for him to pay the price
The Scot's threat to 'slap' the BBC's Vicki Sparks is not the first time he has acted poorly towards women in the game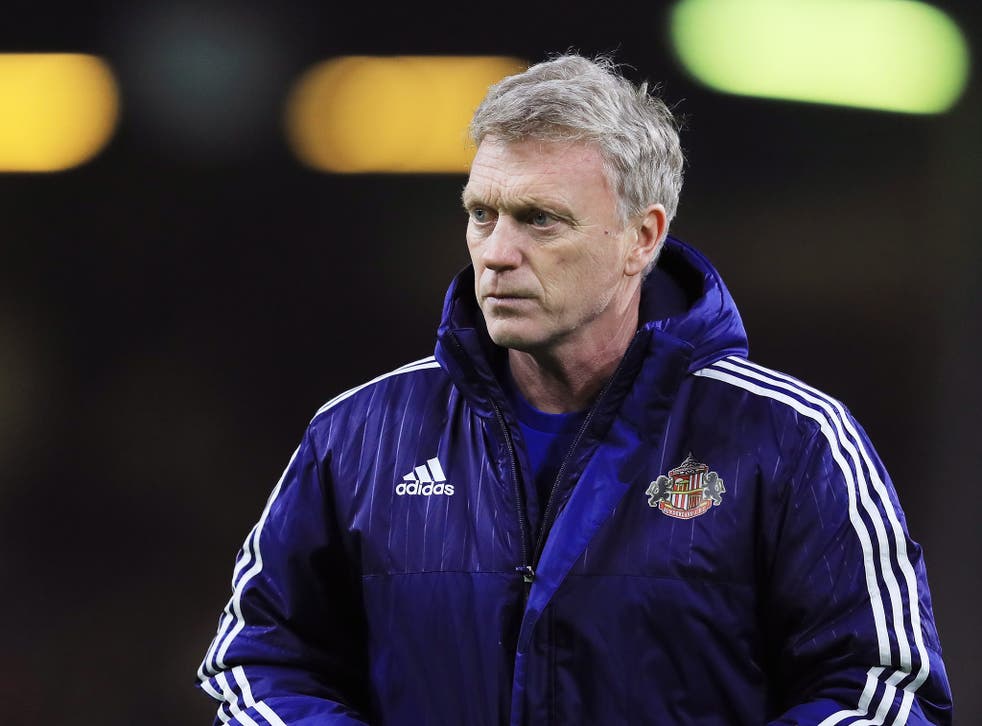 It's the stuff that happens when the cameras appear to be off which provide the truest sense of an individual and the Sunderland tunnel moment is not the only one to tell us all about David Moyes.
It was in the 2012/13 season, in Moyes' Everton days, that a woman had the temerity to ask a question which went against the grain of how he wanted a pre-match press conference to go, during the initial broadcasters' section of the conversation. Moyes cut her down. There was a very uncomfortable moment, after the cameras and broadcasters had cleared and we got down to the more detailed untelevised discussion, when Moyes tried to break the ice in all-male company with a joke at the now departed woman's expense. No-one wanted to be impolite but everyone stared at the floor.
That was not the only incident. He lost his temper with another woman journalist towards the end of his Everton time, though it was smoothed over. This correspondent didn't report any of this, of course – just a reference to the conduct of a "top flight manager" a few seasons later. The same amnesia which has seen two weeks pass before what Moyes said to the BBC's Vicki Sparks at the Stadium of Light to enter the public domain, through a Daily Star video. It was no surprise to see the presenter and reporter Alison Bender state on Twitter on Monday that these were "not the first off camera remarks I've heard from him aimed at a woman."
Premier League team of the weekend

Show all 12
It's not very hard to find football's sneering, misogynistic attitude to women, of course. You could have been there when radio reporter Michelle Evans had the temerity to ask Gordon Strachan about a particularly poor defeat when he was Celtic manager. "Explaining it to you is impossible," Strachan told her. "It would be like you explaining childbirth to me."
Or in December 2013, when Laurent Blanc, managing Paris Saint-Germain, told a Swedish journalist, Aftonbladet's Johanna Franden, who had asked him about his shift from 4-4-2 to 4-3-3: "Women talking football tactics, it's so beautiful. I think it's fantastic. You know what 4-3-3 means - don't you?" These comments vanished into the ether, too. There were two newspaper references to the Strachan jibe. None about Blanc. Just a laugh, a flustered press officer, a woman who wants to be anywhere but that room, and the gilded football world packs up and moves on.

You only have to play back the footage of Moyes to hear something infinitely more threatening and deeply unpleasant about his words and their escalating sense of menace. From his: "You were just getting a wee bit naughty at the end there," to: "So just watch yourself." And: "You still might get a slap, even though you're a woman." Since when does a football manager threaten to slap one of the vast male majority? The unwritten message was "because you're a woman." And it didn't stop there. "Careful the next time you come in," he told Sparks.
​Moyes damned himself and his outdated perspective even as he tried to defend himself on Monday. "I have spoken to the girl, who I apologised to," he said. He suggested that "campaigning for women's football and trying to "make sure we had Everton Ladies" should be set against this comment. Well, there is a bit more to Everton Ladies than that. The club were one of the first clubs to take the women's game seriously but Moyes had very little role in it. The development of Everton's women's team was a product of the club's commitment to community cohesion and the work of Denise Barrett-Baxendale, now a director at the club.
So now we reach the question of whether this episode should bring Moyes the sack and the answer, despite all of the above, is surely: 'No.' Women journalists despise the conduct of an individual like this but they want to be involved in the same cut and thrust as every male journalist who goes up against managers with as little self-control as Moyes. Dismissal will make many other managers inclined to make women a special case. Nobody wants that.
It is a fact that Jurgen Klopp and Pep Guardiola – modern managers with a contemporary outlook - would not contemplate the kind of conduct under discussion. Dismissal is not necessary to demonstrate that Moyes is yesterday's man.
Join our new commenting forum
Join thought-provoking conversations, follow other Independent readers and see their replies