David Moyes will not sign new Everton deal before January transfer window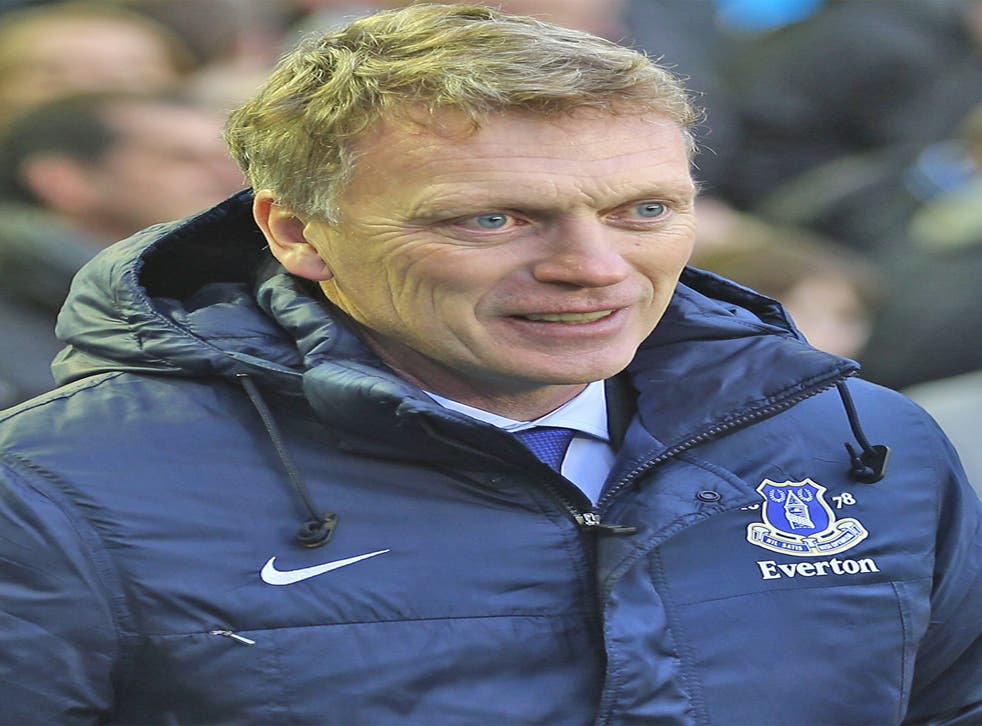 David Moyes, the Everton manager, has said that he will not enter into contract discussions with the club until he knows which players have left Goodison Park after the January transfer window.
Moyes' current deal expires at the end of the summer and though he has previously said "we can do it in five minutes when we sit down", the fact he has not may cause the club to think twice before allowing Leighton Baines or Marouane Fellaini to leave. "I would probably wait until January and see where we are going to go," he said.
Moyes, whose side entertain Arsenal tonight, also said that the fan unrest surrounding Arsène Wenger is a reflection of the way that supporters "get bored" with long-serving managers these days, and that Wenger was right to put a top-four place over winning silverware.
Moyes said: "Arsène Wenger has put down something there that is going to be there for a very, very long time. What they have done is completely change the image of Arsenal as well. Reconstructing a football club is not easy. But it's easy to deconstruct a football club very quickly. Arsène can go [from Arsenal] when he wants. I don't think that decision will be made by anyone else."
Wenger has dealt with unhappy fans before and last night dismissed the jeering of some supporters during the goalless draw at Aston Villa on Saturday as irrelevant.
"We don't give too much importance to those fans' reaction," Wenger said. "Our job is somewhere else, on the pitch.
"They do not represent the majority of opinions. My job is to give full commitment to this club, with integrity. That's what I always do without expecting any return."
Wenger suggested he would remain cautious in the transfer market but the renewed Emirates shirt deal could help him keep players at the club.
He wants Theo Walcott, the England winger, to sign a new contract and has resumed talks with full-back Bacary Sagna. Jack Wilshere has also been urged to sign a new deal.
"He has always been very committed to this club and I hope he will show that," Wenger said. "There is only one way to show it and that is to commit your long-term future to the club."
Wenger also revealed his admiration for Fellaini, who returns from suspension for Everton tonight, and agreed the Belgian midfielder would suit Arsenal. He said: "When he arrived he was more defensive and now he is more and more forward and he looks like he will finish up front. He is using well his body. He is not a dirty player. He is an intelligent player."
Odds Everton 7-5 Draw 5-2 Arsenal 9-5
Kick-off 7.45pm (Highlights BBC 1, 10.45pm)
Referee M Oliver (Northumberland)
Register for free to continue reading
Registration is a free and easy way to support our truly independent journalism
By registering, you will also enjoy limited access to Premium articles, exclusive newsletters, commenting, and virtual events with our leading journalists
Already have an account? sign in
Register for free to continue reading
Registration is a free and easy way to support our truly independent journalism
By registering, you will also enjoy limited access to Premium articles, exclusive newsletters, commenting, and virtual events with our leading journalists
Already have an account? sign in
Join our new commenting forum
Join thought-provoking conversations, follow other Independent readers and see their replies