David Silva on Pep Guardiola, a lost season, Bernardo Silva and why the future is bright for Manchester City
Exclusive: City started with aspirations of challenging on four fronts but ended up empty-handed. Silva tells The Independent how they have no intention of letting that happen again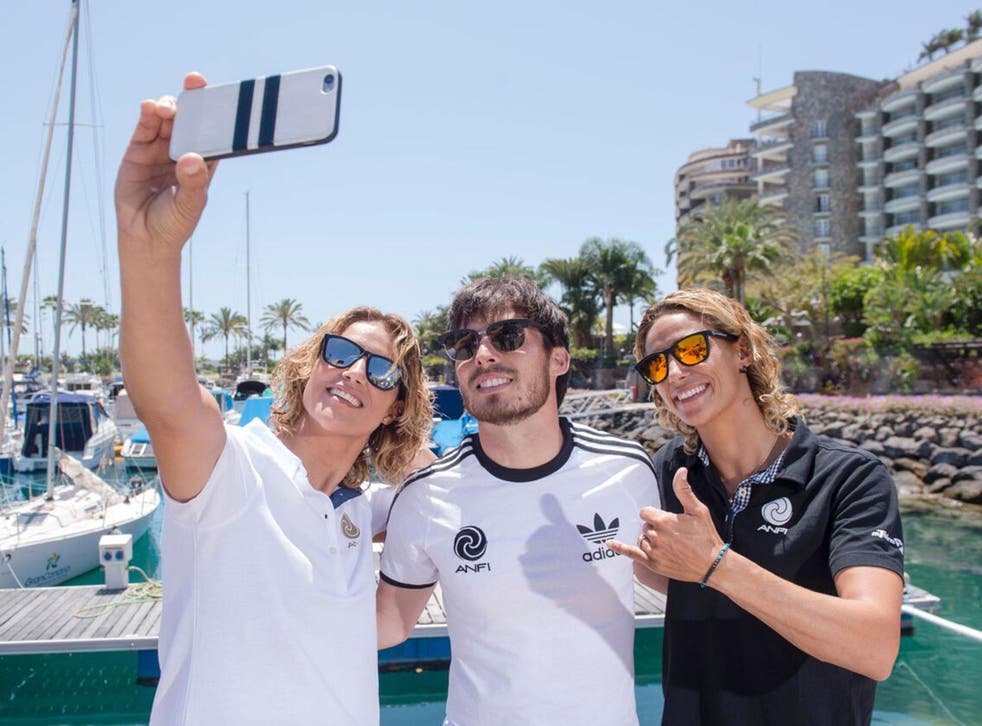 Half a grimace breaks out over David Silva's face.
It's a typically sweaty afternoon in this corner of Gran Canaria, just a lunar stone's throw from his boyhood home, but for just a second, you'd swear that was a shiver tickling his spine. He puffs out his cheeks and answers a question he must have been expecting.
"When you don't win anything, at the end of the day, you cannot say it is a good season," he concedes. Beauty in brevity: that is Silva's thing.
He is right, of course. It was a frustrating campaign for Manchester City, who began it with aspirations of challenging on four fronts but ended up empty-handed, deep-set defensive fragilities and injuries having undermined their progress.
Gallingly, City were not even in the conversation when the major domestic and European honours were being handed out, their season having effectively petered out with that Wembley defeat to Arsenal in April.
It was not supposed to be like this. City had invested the best part of £200million in a battalion of new talent – a clear statement of intent after the disappointment of the 2015/16 season. The arrival of Pep Guardiola set pulses racing at the Etihad and struck fear into the opposition. The Citizens looked to be gearing up for greatness. But then the engine stalled.
The post-mortem is likely still ongoing at the club. Yet if Silva's views are an accurate barometer, the players remain convinced that success is just around the corner for the Guardiola project.
"It was his first season," the midfielder says. "Now he is building a team in his image, so we will improve. There's great potential next season, for sure. The team now knows his style of play and the club are signing players that he wants. I think the team is going to be much better.
"I had been told really good things about him and he has lived up to them. He's the best manager I have ever had."
And what of that infamous Guardiola intensity, the obsession with detail and propensity to map out every movement on the training ground? Silva laughs. "He's really duro [hard, driven]! He pushes everybody. But if you want to get to the very highest level, it's good for you."
Silva has certainly thrived under the former Barcelona manager. City's understated composer-in-chief had a standout campaign, thriving alongside Kevin De Bruyne in the four-man creative council behind the main striker. Last month the club named him their player of the season – "That makes me proud," he admits – and there is little doubt that the expansive system put in place by Guardiola suits him.
Not that wholesale changes to his approach were needed. "I play the same game," he says. "Guardiola has given me tips because he has a certain way of playing. But I have my style and I put it to the service of the team." Has it helped having De Bruyne in a more central area to share playmaking duties? "Of course. The way I like to play, it really helps when I have more people around me to combine with. It is also good to play with so many fast players. It makes it easier to create things in the final third."
Next season, City's arsenal will be even stronger: Guardiola has already swooped for Bernardo Silva, a player who shares more than a few stylistic similarities with his Spanish namesake. The gossamer left foot, the centre of gravity below sea level, the architect's mastery of space and angles... they could almost be be brothers.
Bernardo has already heaped praise upon David, labelling him "one of the best players in the world", and the respect appears to be mutual. "That's great," Silva Sr says with a smile after listening to his new team-mate's words. "He's a good player and will help us a lot. He impressed me when we played Monaco. Like me, he's left-footed and he likes to roam around the pitch like I do. When you sign players who are young and hungry, that's good for the side."
Did the City players speak about him after that Champions League tie? "Yeah, man. I always try to keep an eye on other matches, other leagues. When someone catches your eye, you keep following them. He had a great season."
There is, then, plenty of reason to be cheerful ahead of the 2017/18 campaign. City may have come up short this term, but Silva is firmly of the belief that Guardiola is building a side capable of bringing more trophies to the blue half of Manchester.
"There are a lot of competitions," the 31-year-old concludes. "We intend to be fighting for them all."
*David Silva is an ambassador for Anfi Group, a luxury holiday company on the island of Gran Canaria. For more information, visit www.anfi.com*
Register for free to continue reading
Registration is a free and easy way to support our truly independent journalism
By registering, you will also enjoy limited access to Premium articles, exclusive newsletters, commenting, and virtual events with our leading journalists
Already have an account? sign in
Register for free to continue reading
Registration is a free and easy way to support our truly independent journalism
By registering, you will also enjoy limited access to Premium articles, exclusive newsletters, commenting, and virtual events with our leading journalists
Already have an account? sign in
Join our new commenting forum
Join thought-provoking conversations, follow other Independent readers and see their replies