Dimitri Payet to be sold 'sooner rather than later' as Slaven Bilic shifts West Ham's focus onto Manuel Lanzini
Karren Brady and David Sullivan have both suggested he will be gone in the summer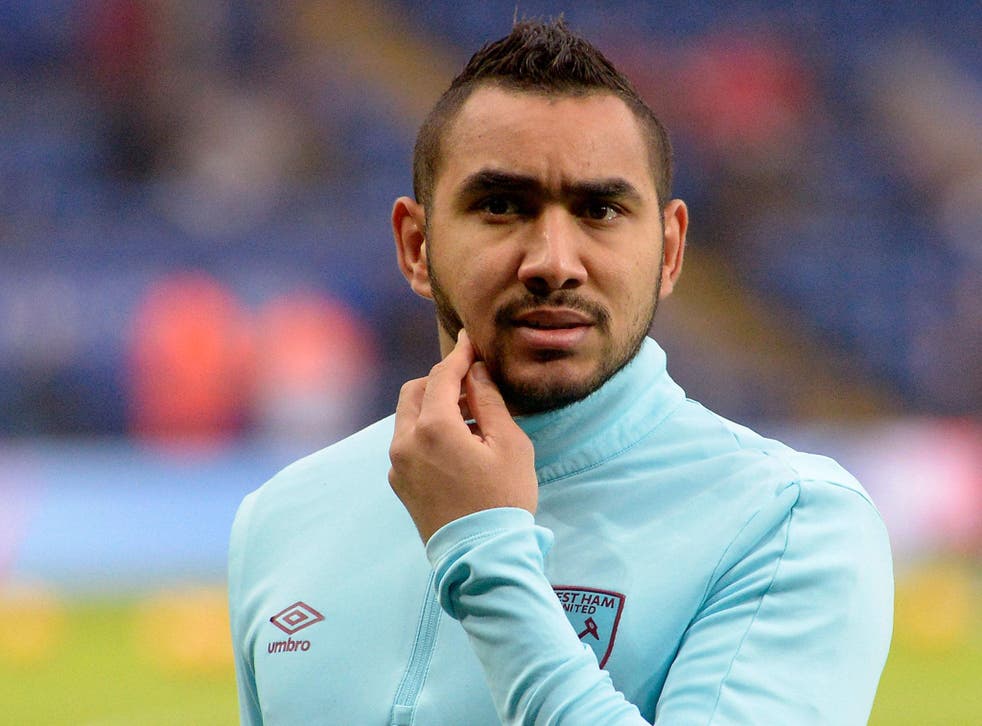 T-shirts emblazoned with what until recently was West Ham supporters' favourite Dimitri Payet song ("He's Super Slav's man/ He's better than Zidane") are on sale in the club store for a knockdown price. A much improved second-half performance in his absence, bringing about a derby victory on Saturday, will nevertheless instil greater determination to play hard-ball this week over the disaffected midfielder's future.
A compromise is still possible, the most logical one being to cash in to the tune of up to £30million if Marseille want the 29 year-old that badly, while loaning him back until the end of the season.
Vice-chair Karren Brady took the pragmatic approach at the weekend, writing in her newspaper column: "He has been on half-throttle for some time. With this attitude I suppose that probably sooner rather than later he will be on his way. We have already made him our highest-paid player but there has been plenty of evidence recently of his lost motivation."
David Sullivan, the co-chairman, emphasised there was no financial necessity to sell but only said the club would not do so "in the January transfer window".
Manager Slaven Bilic has been adamant about keeping his most gifted player and presumably believes he could restore that lost motivation, but he could also take positives from the other players' response to his half-time talk on Saturday.
"I think it was a great example that it's always about the team, not about an individual," he said of the sudden improvement that brought three fine goals in a 20-minute spell, including Andy Carroll's goal-of-the-month bicycle kick.
Carroll benefited from the smart decision to push Mikhail Antonio up alongside him in support, the latter creating all three goals. The last of them was chipped in sweetly by Manuel Lanzini, who could thrive with greater responsibility as the main playmaker if Payet does not return to the side.
"We weren't a one-player team last season," Bilic said. "We have talked about the importance of Manuel Lanzini last year. But of course from some players on the ball you are expecting more and for sure, he is one of them."
Meanwhile Sam Allardyce's concerns at Palace are not so much about anyone wishing to leave as who he can bring in to join Jeffrey Schlupp, a useful addition from Leicester City. Arsenal defender Carl Jenkinson, who played under him at West Ham, may well be next but Tuesday's FA Cup replay at home to Bolton will be used to see if any of the shadow squad can improve on Saturday's performance by players who their manager felt "capitulated" after conceding the first goal.
He is still learning about the players he inherited from Alan Pardew and had little time with two of them, Wilfried Zaha and Bakary Sako, before they were off to the African Nations Cup. Chelsea loanee Loic Remy, he believes, can offer "something different" in attack but the priority for a team only one point off the bottom of the table is some clean sheets.
Join our new commenting forum
Join thought-provoking conversations, follow other Independent readers and see their replies