Edwin van der Sar: Manchester United legend comes out of retirement... and saves penalty
Goalkeeper came out of retirement for one game to help former team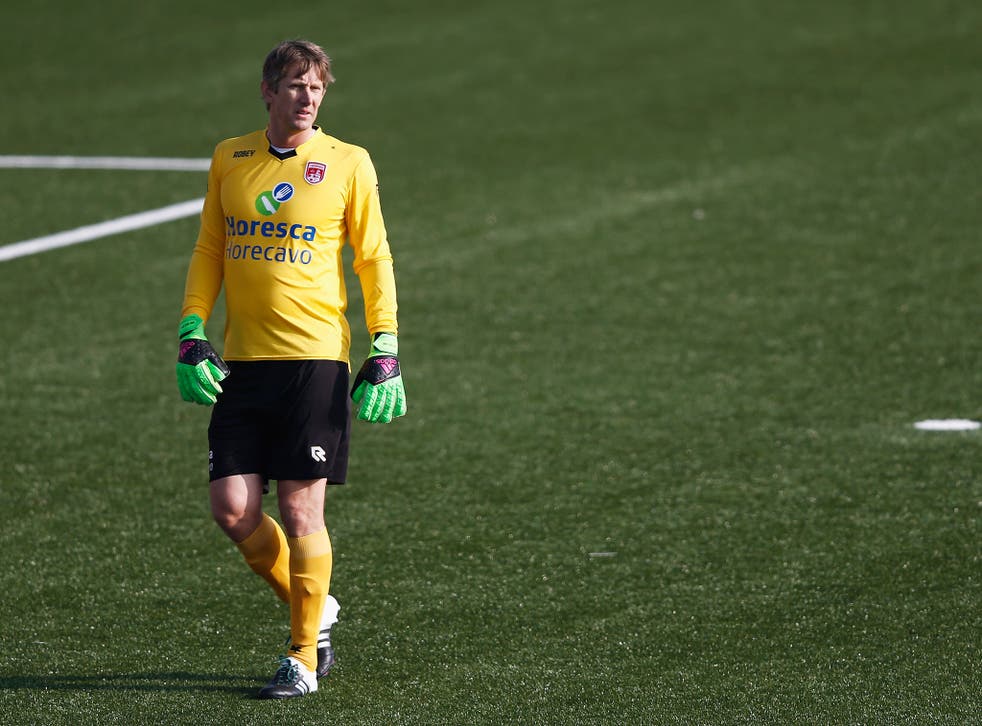 Manchester United legend Edwin van der Sar came out of retirement this weekend for one game to help out his former club.
The 45-year-old, who won four Premier League titles and the Champions League in six brilliant years at Old Trafford, came back to play for VV Noordwijk, a Dutch fourth-tier club where he spent five of his teenage years before joining Ajax.
Van der Sar hasn't played a competitive game in five years but decided to come out of retirement for one game only with the club currently suffering an injury crisis between the sticks.
The Dutch legend made an immediate impact - saving an early penalty against rivals Jodan Boys.
Van der Sar, who has a record 130 international caps for the Netherlands, wasn't able to keep a clean sheet, however, with Mohammed Bellahcen scoring from close range with 20 minutes left to give Jodan Boys the lead.
The home side managed to striker back in injury time, Jaap can Duijn scoring a 94th minute equaliser to earn a point.
Van der Sar is expected to return to his day job as Ajax's director of marketing after the weekend.
Join our new commenting forum
Join thought-provoking conversations, follow other Independent readers and see their replies