Emirates boos are damaging Arsenal says Tomas Rosicky
Arsenal slumped to another defeat last night
James Olley
Wednesday 05 December 2012 14:00 Comments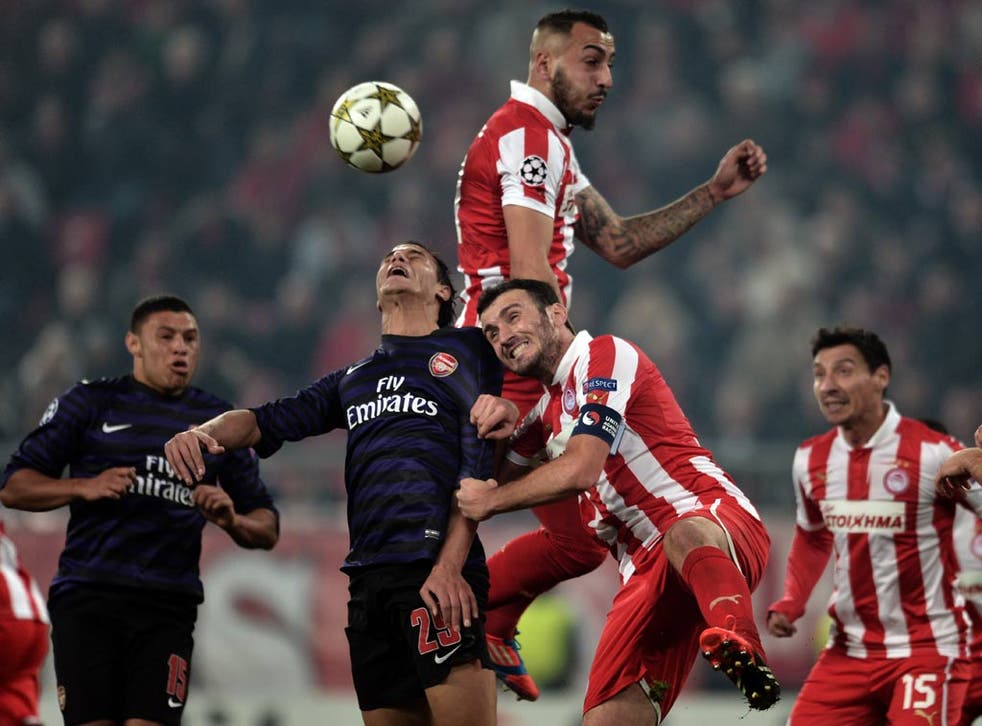 Tomas Rosicky, who made a rare start in last night's match against Olympiakos, says the volatile atmosphere at Emirates Stadium is not helping Arsenal's younger players.
Although the full extent of last night's 2-0 defeat in Athens will be unclear until the draw for the next phase of the Champions League is made on December 20, Arsenal do know they will play the second leg away from home after qualifying as runners-up.
That may, however, be a blessing in disguise for them because fans have becoming increasingly vocal in their frustrations with the team at the Emirates after just six home wins from 11 matches this season.
The Gunners host West Brom on Saturday and Rosicky, who scored last night, said: "Obviously I can understand the frustration, I am an Arsenal fan as well when I wasn't playing.
"It is understandable sometimes but on the other side as well, you have to know we have some young guys and they can feel the frustration as well. That is definitely not helping them.
"We have to all stick together. It is the only thing that we can do - like we did last season when everybody was writing us off and we came back stronger. After the performances we produced, you can feel the great atmosphere that we had at the Emirates, particularly the great atmosphere that we had against Tottenham and AC Milan. I have been in professional football a long time and it was the best atmosphere I have ever played in.
"Of course, we have to win the people again. That's the challenge. As I said, we did it last year so why not do it again?"
Register for free to continue reading
Registration is a free and easy way to support our truly independent journalism
By registering, you will also enjoy limited access to Premium articles, exclusive newsletters, commenting, and virtual events with our leading journalists
Already have an account? sign in
Join our new commenting forum
Join thought-provoking conversations, follow other Independent readers and see their replies